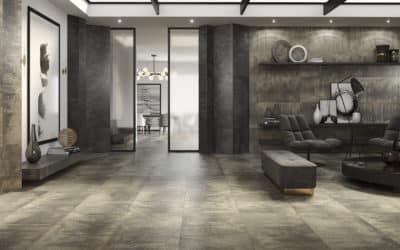 Ceramics have stopped being a mere construction material, having become a more decorative product, a material that solves construction problems, with the ability to customise any space. We invite you to learn about each one of our new designs for 2022 in detail. Orion...
Feb 2015 9
The firm of L'Alcora continues in its clear commitment to the Valencian fair in 2015, presenting a renovated stand where the star attractions are the state-of-the-art metallic glosses, in contrast with the natural and industrial finishes that are focused on...
Feb 2013 5
Officially approved sporting licences will once again feature prominently at Azteca's stand this year at Cevisama. What is more, the company is planning to widen its range to sectors other than football. Football in ceramic format will feature strongly at Azteca's...
Sep 2012 26
The Castellon tile company Azteca and FC Barcelona have reached an agreement to create the first official line of ceramic tiles of the Spanish team. The world launch will take place at Cersaie 2012, the most important ceramics trade fair in the sector, which is...
Feb 2012 6
Azteca has reached an agreement with Real Madrid regarding the creation of line of ceramic tiles for floors and walls which show the Football Club's official image, including the team shield and a photo of the players. The ceramics company Azteca and Real Madrid...
Jan 2012 20
1962, the year Azteca was founded, marks the start of our company's constant evolution towards ever higher, more complex objectives. We have left behind old ideas, technologies and processes which in their day were considered cutting edge. Our focus on progress and...