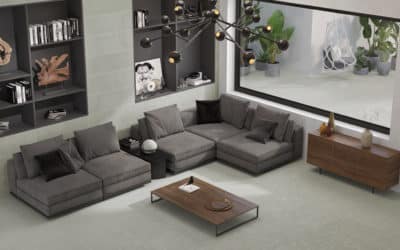 Ceramic is a material with great aesthetic and technical potential, and with great versatility. Therefore, renovating the rooms of your home with ceramics will become the best option to surprise your guests and have all the facilities for maintenance and durability....
Jun 2021 23
In relation to the application submitted on May 26, 2021 for registration in the Public Registry of SMEs INNOVATIVE, and after reviewing the documentation provided in accordance with the provisions of Order ECC / 1087/2015, of June 5, reports the following: The...
Apr 2021 30
Feb 2021 17
Oct 2020 22
AZTECA EXPERIENCE is an innovative way of learning about the latest market trends developed for ceramic surfaces thanks to a virtual experience that will provide the user with new and different sensations within the world of interior design and decoration. From...
Dec 2018 13