Azteca Experience is the innovative way to present ceramics and the latest design trends to the world, without any limits on detail or movement.
It is a digital tool in which you can travel inside different houses located in different parts of the world through virtual tours. Thanks to Azteca Experience you discover surprising styles, designs, and proposals. Besides, it has all the information about the new collections of Azteca Cerámica.
In this first virtual tour of Azteca Experience you can visit a house located in California (USA) and discover the latest trends in ceramics, floor tiles, wall tiles and high-performance porcelain stoneware in an exceptional way.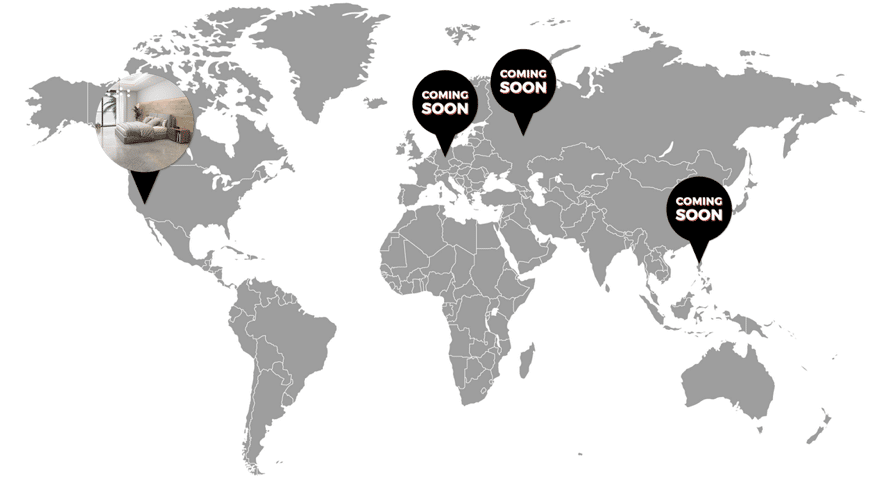 How does Azteca Experience work?
Accessing the functionalities of Azteca Experience is very easy and there is no need to install any software or app.
Whether you are a dealer, architect, interior designer or simply want to renovate your home, you only need to register. It's totally free!
Once you have logged in with your user, you can enter the virtual house, navigate through it and request information directly from the tool.
In addition, as a distinctive element, you can zoom in on any surface and observe in detail the texture, color and the wide range of finishes (gloss, lappato, metallic, matte …) thanks to a super resolution ULTRA image, with more than 162 megapixels to assess each texture and enjoy every detail, every space, as it has never been done before.
If you are interested in any collection you just have to click on the icons shown and the following information will be extended:
Detail photos
Collection information (colors, formats, finishes)
Contact
Other related series
At Azteca Cerámica we are committed to digitalization and innovation
Unfortunately, the global pandemic in which we live has prevented the celebration of ceramic exhibitions and commercial trips in which to learn about products and news. As a response to this difficult situation, at Azteca we have wanted to make this innovative virtual tool available to users and face the difficulties that the ceramics industry is going through.
Likewise, at Azteca we have been committed for years to digitalization and innovation. That is why, now more than ever, we have put all our efforts into developing tools as innovative as this virtual tour or interactive catalogs from which to have all the relevant information with just one click. And from anywhere in the world.
Azteca, the new way to feel the ceramics!