Nowadays, living rooms are the central focal point of the majority of homes. They are a multifunctional space where life flows days after day and where each member of the family can carry out their own activities: playing, reading, listening to music, watching television, even working and eating. It is also a place where we gather with guests and where we choose to relax after a tiring day of work. Consequently, its layout and décor is highly important. The largest space is usually allocated, therefore it is necessary to plan all of the details well in order to create a comfortable, functional and, above all, welcoming atmosphere. We show you the keys to getting your décor right.
As we all know well, colours are a crucial part of the decoration of any home and any room. They can help us to feel one way or another, as they have a direct influence on our mood.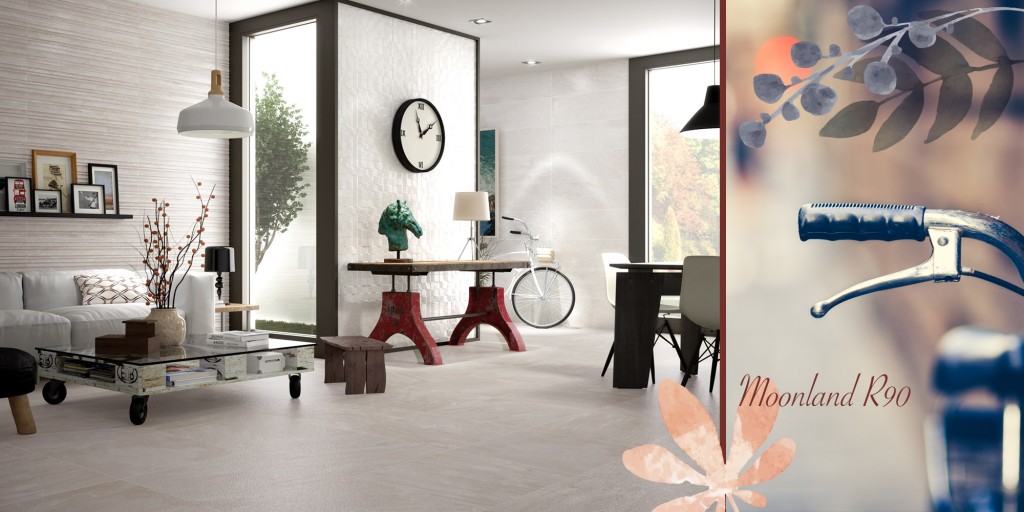 Whether your living room is large or small, neutral colours are the best way to decorate the space as they are essential if you want to add a sense of spaciousness, light, serenity and elegance… Try any kind of white, earthy colours, greys, cream colours and nice toasted tones. These are very versatile colours as they can be adapted to any decorative style!
In our living room, we have chosen to decorated the walls and floor with ceramics, thanks to the magnificent qualities that this material provides: it is resistant, durable and easy to clean.
Our choice was the Moonland R90 for walls and in the 60×60 format for floors, with its quartzite stone finish and in the the natural earth colour. Stone finishes never go out of fashion and designers and decorators are always talking about natural trends so we will never tire of this appropriate choice.
Also, its special finish will reflect the light creating a luminous and welcoming atmosphere.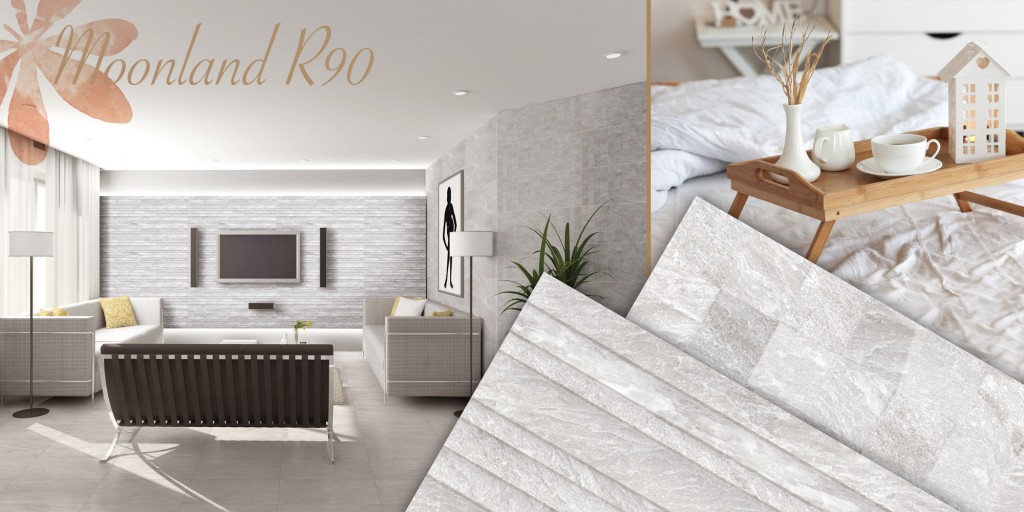 The next most important choice is the furniture. To a large extent, living room furniture sets the style for the space, therefore you need to be very aware of the choices you make. Above all, it must be decorative but functional.
The sofa is the most important piece of furniture in the room. Choose it in accordance with the available space, your needs, habits, and the characteristics of your family. Do not allow yourself to be guided solely by aesthetic factors when it comes to buying a sofa. The structure, size, filling, ergonomics, comfort and resistance will also play an important role in allowing you to enjoy the piece of furniture.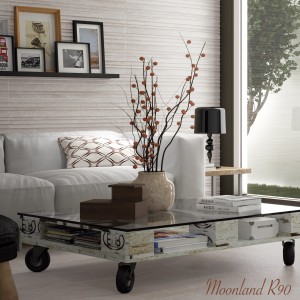 Modular furniture is a fantastic option thanks to the flexibility it provides, due to the fact that its distribution in modules allows us to adapt to all kinds of spaces, filling them or reducing them more according to the size of space we have available.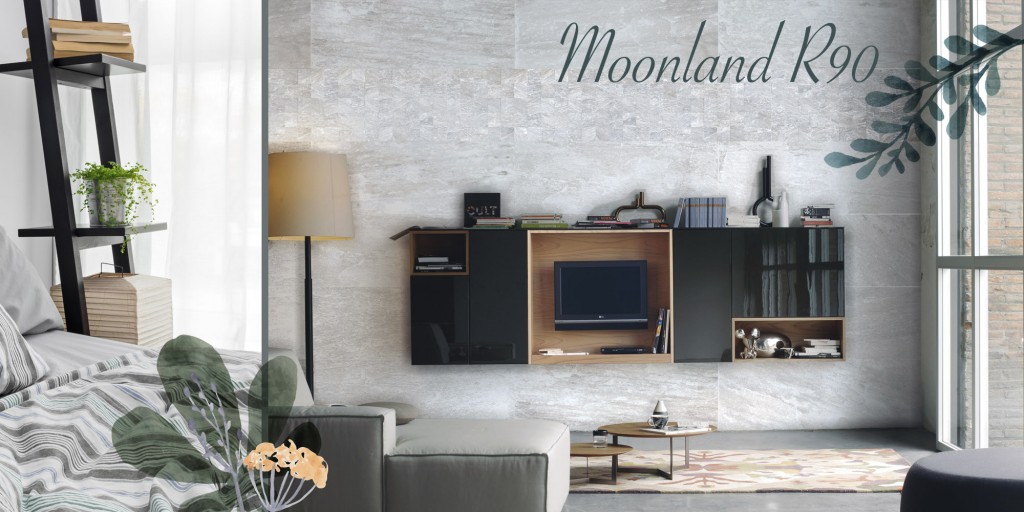 What do you think about this advice for decorating your living room? Does it seem suitable to you?