Spring has finally arrived! It is the season of light and joy, and nature plays a starring role. Why not bring all of that into your home and give it a more natural and welcoming touch?
We propose some ideas that will help you to renew and fine tune each space in your home, in order to create lively and light atmospheres, simply with small details.
With the arrival of the new season, we present the JULIETTE R75 COLLECTION (31X75) a modern, fresh and functional choice for your home.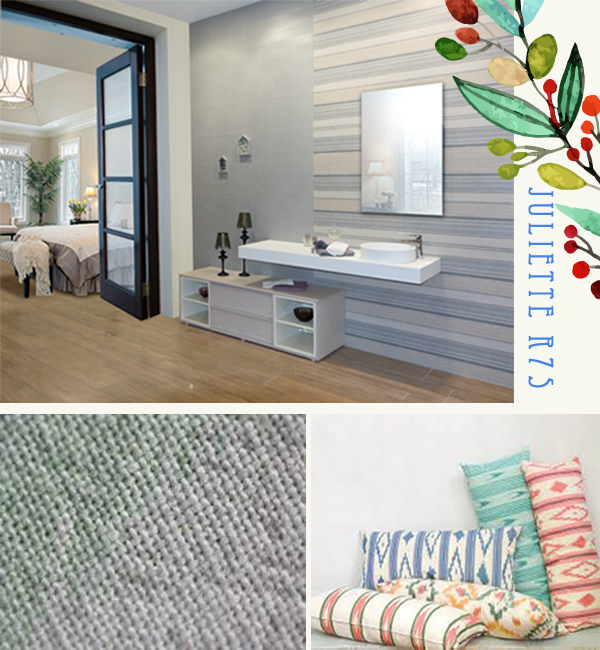 Its neutral tones make the most of natural light, which strikes off this type of coating spectacularly, making it possible to glimpse the subtle texture of the linen, so fresh, clean and spring-like.
This positive energy is reflected in the use of natural colours and neutral tones, such as earthy colours or off-white that are reminiscent of the colours of beach sand, along with blueish greys inspired by the shades of the sea, on a clear day in spring.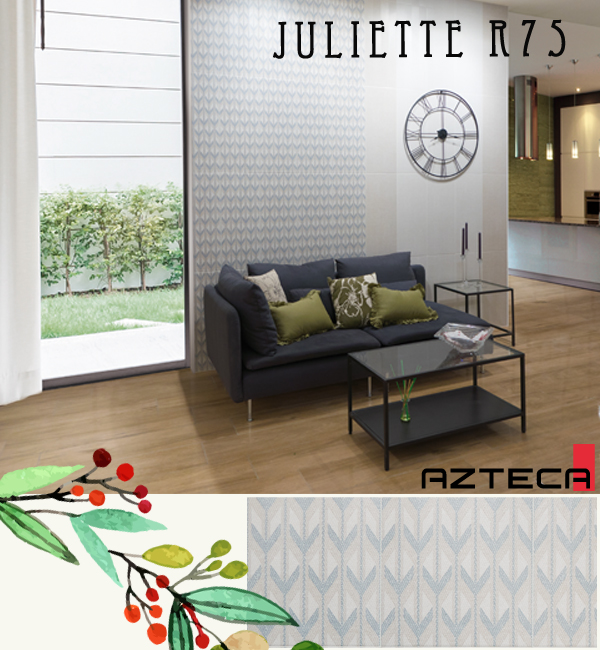 Its textile finish, so contemporary in the world of fashion, has the delicacy of wallpaper but with the advantages of ceramic material. The fact it is easily cleaned makes it the best option for decorating your home.
When a trend becomes fashionable, it is to be found absolutely everywhere, that is what has happened with geometric motifs, present in an increasing amount of spaces, and we love them too.
Two new decorative options (DÉCOR JULIETTE R75 and DÉCOR JUDIT R75), inspired by the geometric trend, make this collection even more versatile. As they do not have a position and can be fitted vertically or horizontally, the product can adapt to your own spaces.
Fit out different spaces using different types of prints   in each of the areas that you want to create, one for the dressing room, another for the bedroom. They are a good separating tool.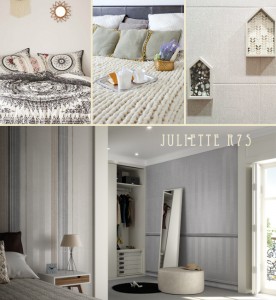 The accessories are the final touch to décor that can help you to completely change the style of an atmosphere if you know how to choose and combine them properly.
Add small spring details such as cushions with ethnic motifs, pictures with natural shapes or carpets with subtle prints.
What about you all, do you want to use these little tips to add a more welcoming touch to your home?