Decorating experts state that the pairing of black and white is always an ideal and safe bet that will never go out of fashion. Both colours combine and work together perfectly.
In an inside space, white brings light , shine, a feeling of space and cleanliness, it is ideal for small apartments or open rooms. On the contrary, black adds elegance and sophistication.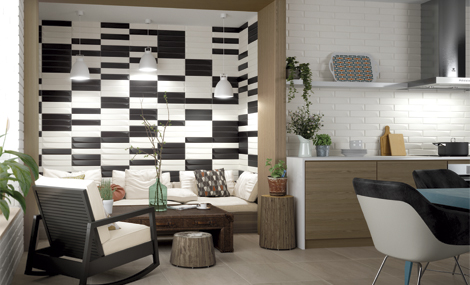 You can decorate any room in the house, from de dining room and bedrooms to the kitchen or bathroom. Any room is good for enjoying a sober and distinguished ambience that is also everlasting.
Using these two colours, it is possible to liven up any room with a dab of colour… Cushions, vases, plants,… there are numerous ways you can add little touches of colour. However, we recommend that you plan out the space in order to add the right decorative elements, as this is the best means of ensuring that the house ends up feeling spacious and in perfect harmony.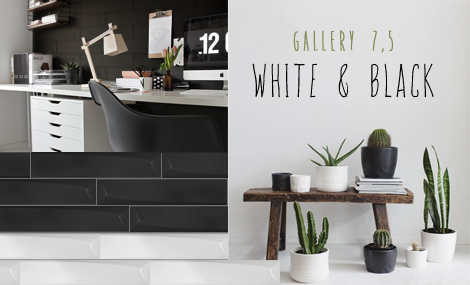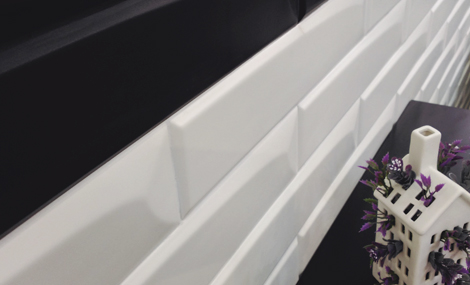 As for the final result, you could either have simple and discreet rooms or bold and daring spaces, depending on how you use colours, textures, and designs when decorating. Some textures and colours can add warmth to the black and white, this is the case off brown and copper shades . On the contrary, adding a discordant note with colours such as red, mustard-yelow, green,… will make your home livelier and more original without relinquising elegance.
Given that we all know how decoration can really make the difference, this combination creates ideal public spaces where people relax, socialised and find themselves at ease talkinf or having a coffee.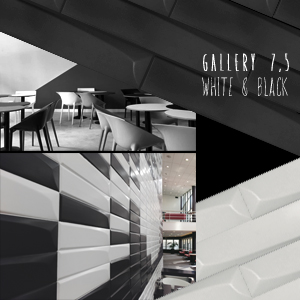 By brinding these colours together, it is possible to obtain a very distinguished style in any space. However, it is important to find the ideal ratio between the two in order to create a balanced and harmonius space.
This is an ideal combination for large spaces, such as receptions, cafeterias,… etc.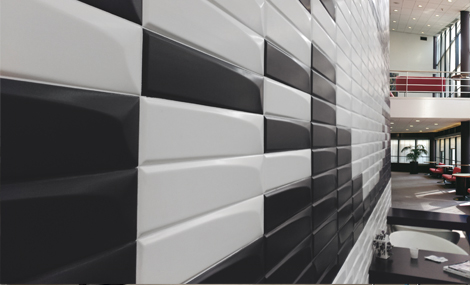 In general, white is used as the base to which brushstrokes of black are added, and in doing so, you will really emphasise the space's assets.
Azteca has found the perfect combination for this colour pairing, with the Gallery series. Its 7.5x38cm format, along with a new relief, makes spaces more versatile and attractive. Its infinite range of combinations provide any space with a lot of dynamism and a strong personality.