The constant evolution of design leads to the emergence of new styles, as well as the renovation of some of the most traditional styles. This is the case with the Renovated Classical style, which opts for a pure, sober and timeless aesthetic in order to create "new design classics".
When it comes to decorating our homes, the majority of us choose products that can ensure  satisfying results, which is why classics are always a safe bet. However, this style moves away from the overpowering and stately atmospheres created by pure classical style, to bring us closer to a clearer, more practical and modern version.
Classical style environments are characterised by being large spaces, with high ceilings, enormous doors and windows where light plays a starring role, highlighting every detail of the most conservative insignias such as roof and wall mouldings. The plinths are quite high, and are reminiscent of the purest style to be found in a Roman palace. The prevailing colours are gentle and light, such as earth, beige, brown and white tones. In our space we have achieved this thanks to the elegance and warmth offered by the Arizona R75 series along with the Avalon border and plinth.
In order to achieve the desired contrast, we have replaced the most over-elaborate decorative elements with others that are more modern and which have gentler lines.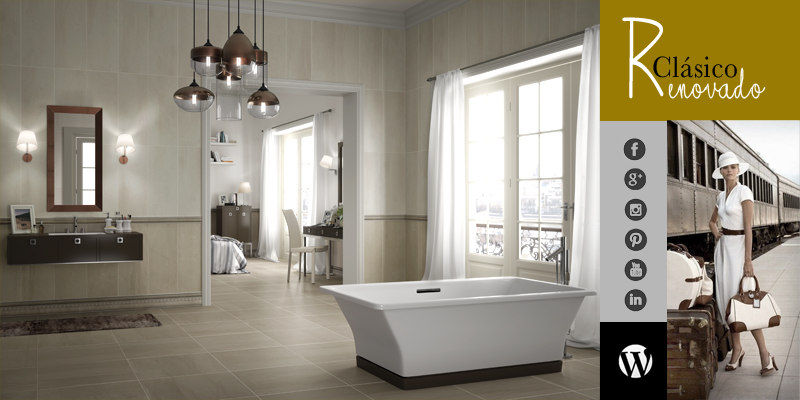 We wish to highlight the starring role played by the freestanding bath in the bedroom, so classic but with a renovated and contemporary finish. The timer taps are simple but avant-garde, and supported on a washbasin with straight lines and created using hardwood.
The other star feature of the room is the copper light, a decorative trend in 2015. Combined with glass it offers a luxury and personal touch.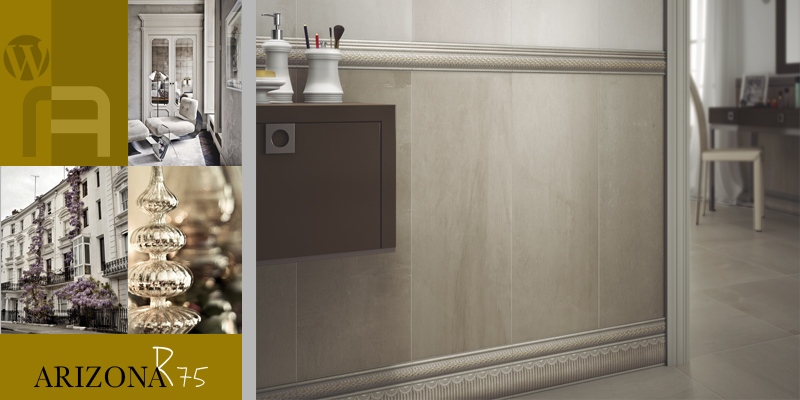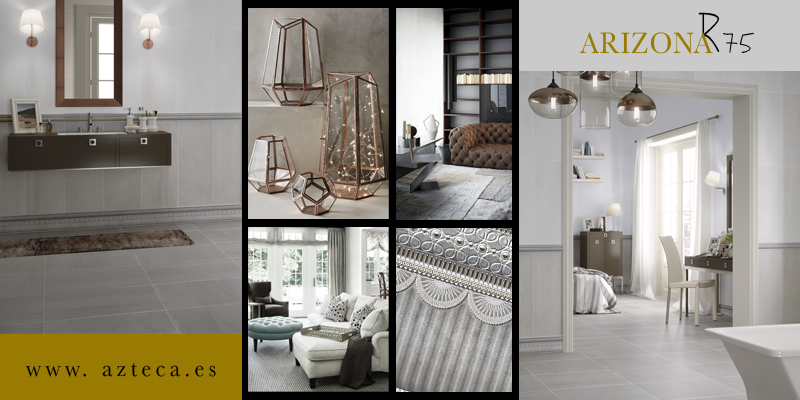 With this combination of styles, we have managed to create a welcoming and warm room with the purest classical style while also keeping it practical, elegant and functional to conform to 21st century lifestyle.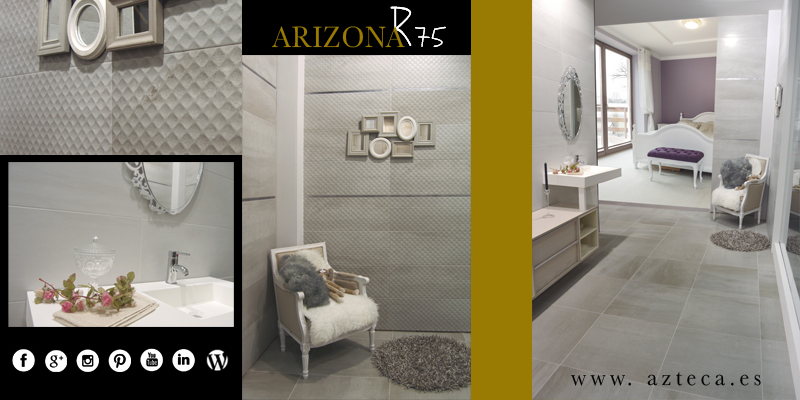 As you can see, the evolution of design also has an impact on the most traditional styles, therefore if you have liked them you can also take a look at our website www.azteca.es . Here you will find lots more decorative ideas for your home.