Colour is one of the most important element to bear in mind when it comes to decorating, so it is a tool that you should not forget about if you want to create trendy spaces. By merely using and combining fashionable colours suitably you will be able to create spectacular moods regardless of your preferred style or décor.
Grey tones combined with mustard or cream are really in vogue for the coming year, 2016…if you want to be fashionable, this colour combination is essential for your home. You should also remember that the natural look continues to dominate with regard to furniture and accessories, therefore wood and imitation wood products in natural or dark tones with well marked grain, continue to gain popularity in the decorating world.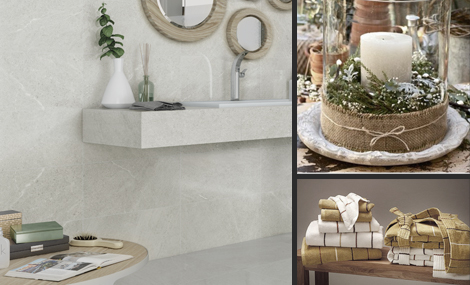 At Azteca we provide a wide range of paving and coating ranges in these avant-garde tones, enabling you to turn your home into a unique space.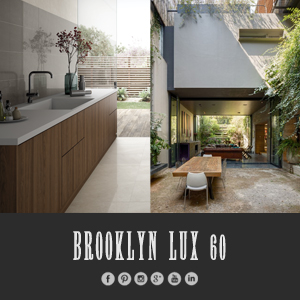 The Brooklyn range is a really contemporary option for covering both walls and floors. Its Coal, Cream and Grey tones are perfectly suited to the trends that will really shape the market over the up and coming months. As for furniture, pieces in light tones for the bathroom or a contrast of dark wood with natural light in the kitchen, are elegant and sober solutions for decorating your spaces.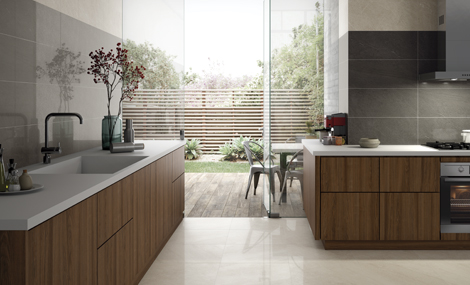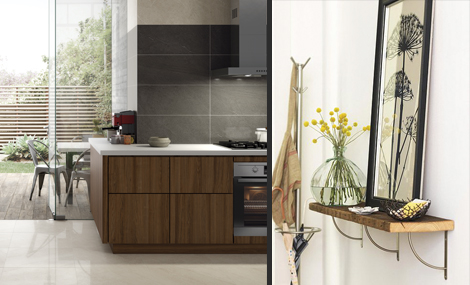 Discover all the possibilities you could ever dream of at our website!