A good service must always be accompanied by a striking design, which expresses the style that the hotel or restaurant wants to convey. The decoration or kitchenware can change, but the floors and walls for hotels and restaurants are fixed. And changing them will require a major renovation.
So, if you have a hospitality project in hand or want to renovate a space, look for practicality, durability, and design in the materials you choose. They will be with you for a long time.
The best option for floors and walls for hotels and restaurants is ceramic tiles. Tiles have great technical qualities and have finishes for each space without losing the unity of design. It is an appropriate material for each area, from the facade, kitchen, restaurant, rooms and terrace to the pool and spa with anti-slip finish.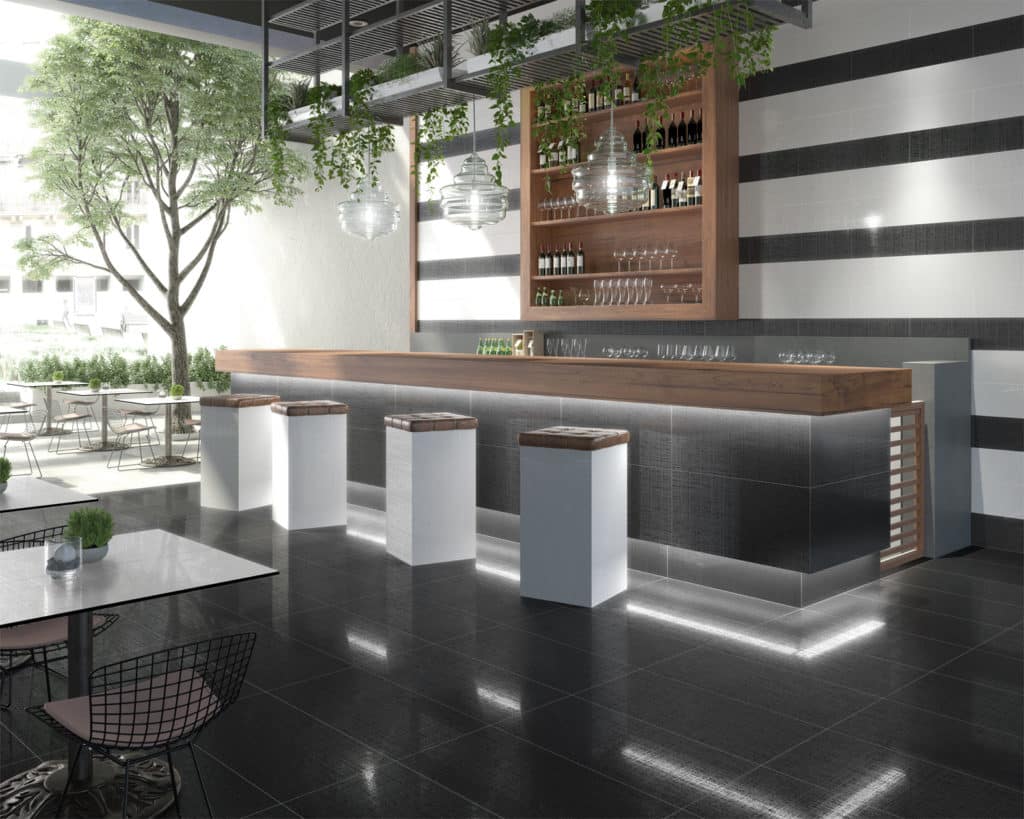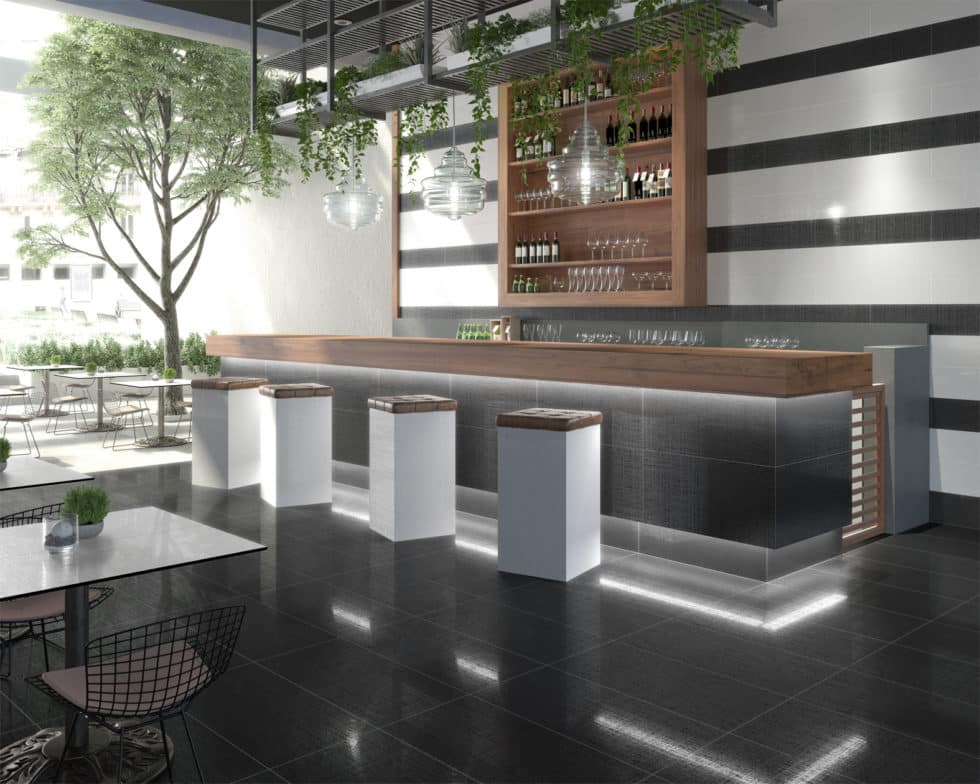 It should be taken into account that hotels and restaurants are open to the public and are high traffic places. So they require high quality flooring to withstand the passage of time like new in such demanding environments as these. In addition to resistance and high durability, ceramic floors are very easy to clean and sanitize, which improves maintenance.
But the floor is not everything. And if we talk about maintenance, the ceramic covering is also a great option, resistant to constant cleaning, moisture, smoke from kitchens… without spoiling or losing its visual potential.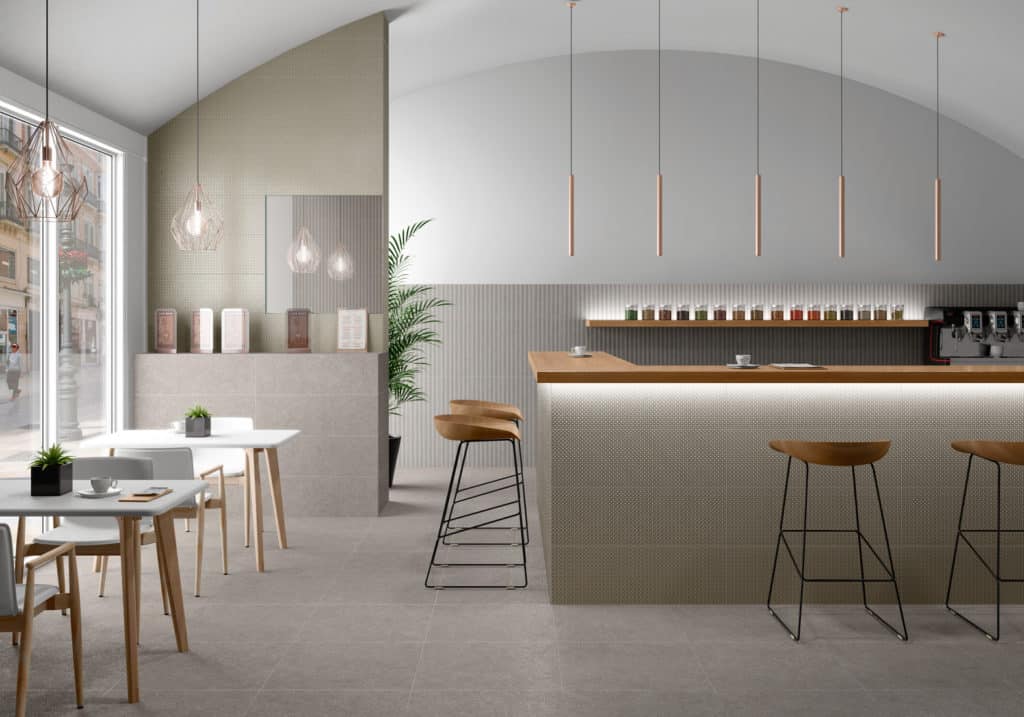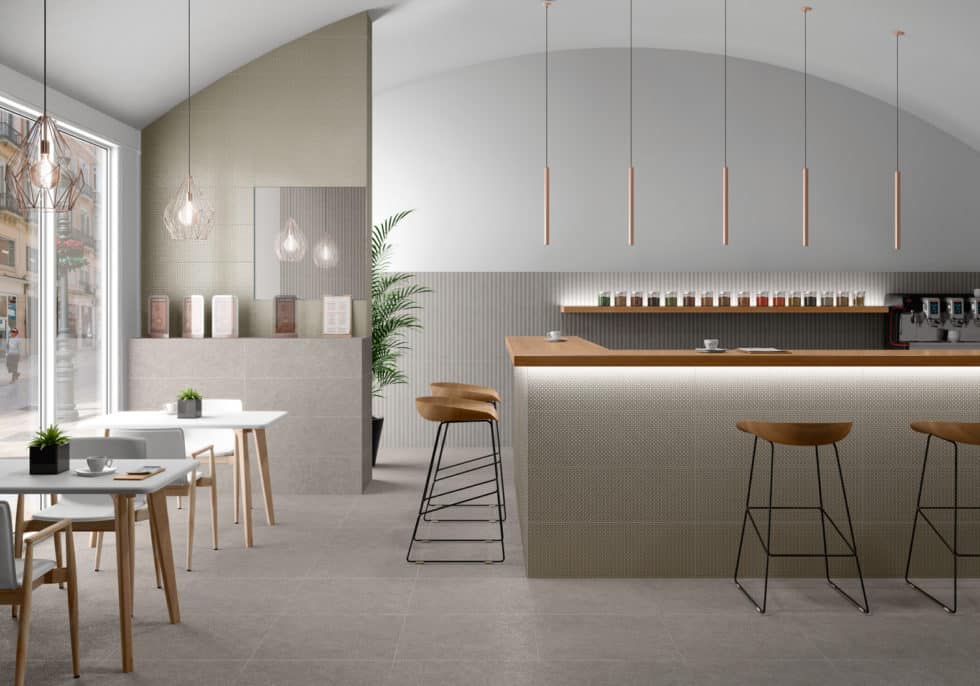 Now that we have already talked about the technical features of ceramics for high traffic places, we must take into account that the first thing that will attract the public will be the design and the atmosphere. And ceramics, although a traditional option, has evolved and offers a myriad of colors, formats, and finishes.
An ideal option for restoration projects is to use the same ceramic collection that gives a sense of unity to the spaces. For this reason, at Azteca we accompany the ceramic collections of different styles with ceramic decorations to enhance the coverings without losing the essence of the environment.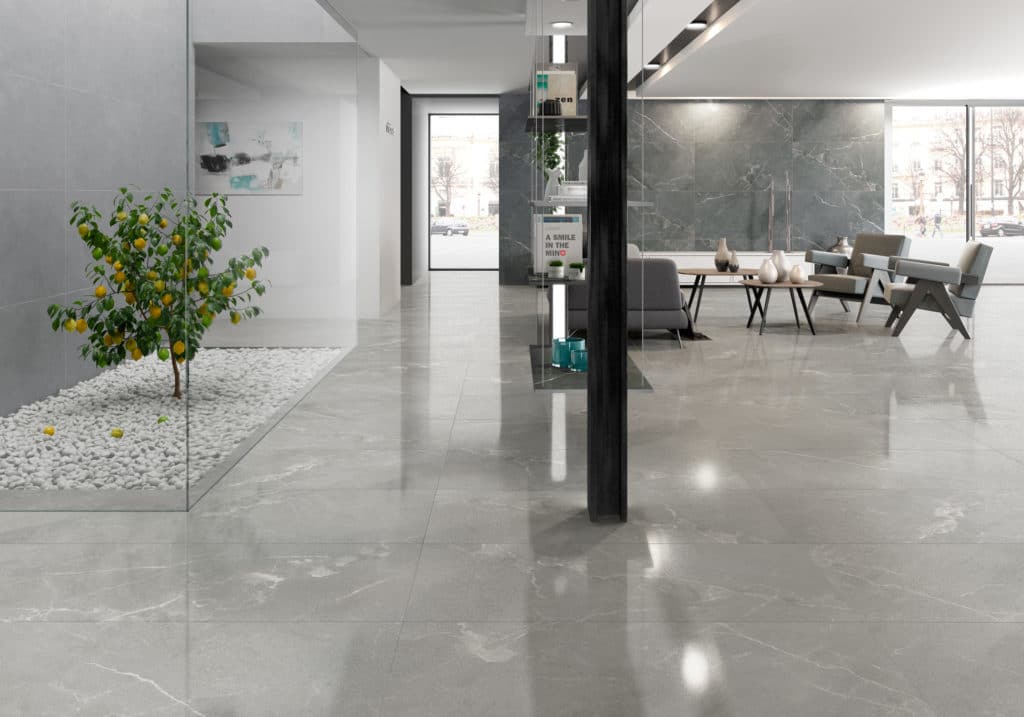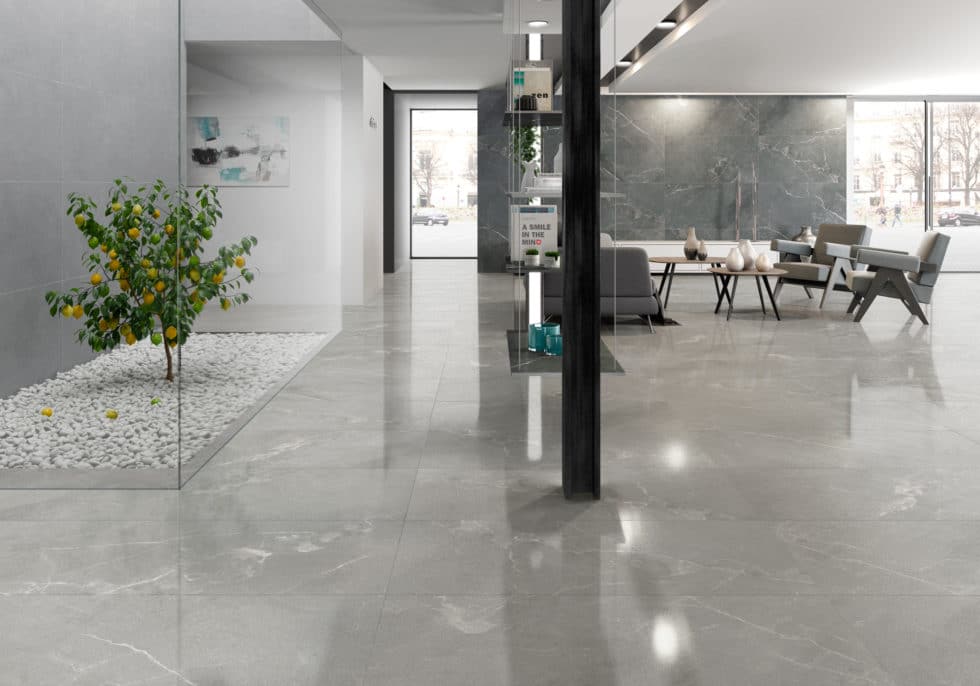 Are you looking for a country, modern, exclusive, minimalist style? Tell us what you are thinking about and we will help you find the ideal collection for your project. And if we don't have it, don't worry. We will design it exclusively for you. As we did in the Ikos Resort Hotel. What do you think of the result?