Industrial style is increasingly present in our lives. And no wonder! Its versatility makes it adaptable to any room, creating exclusive and avant-garde atmospheres.
But… How do you get the industrial style? By carefully selecting each of the materials such as metallic effect ceramics.
The metal effect floor and wall tiles are timeless, but at the same time, they are trendier than ever. For this reason, it is one of the most demanded ceramics by architects and interior designers. We tell you about our metal effect porcelain stoneware collections with which to achieve that much-desired industrial style.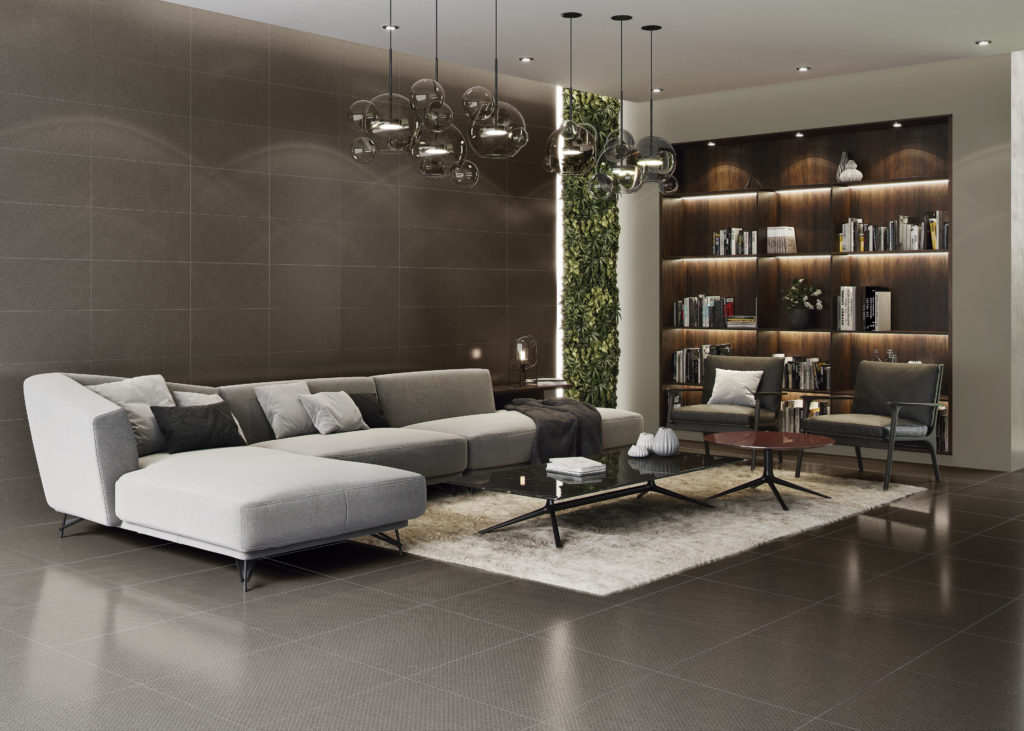 The metallic trend in the world of interior design is ever present, and for lovers of this style, we propose the Metal2 collection. It is a risky bet for its innovative design, as we try to get the pieces to be as similar as possible to a real sheet of metal.
We present it in 60×120, 60×60, and 30×60 porcelain tiles, all of them in a rectified finish. Its palette, made up of 5 metallic colours, will surprise interior designers with its versatility when combining it with other materials or ceramic finishes.
Colours: oxide, superwhite and blue have a lapped finish, and silver has a natural finish.
The latter is unique in that it seems so real when light reflects on the piece that it confuses the viewer to the point of not knowing how to distinguish the ceramic from real metal. All colours can be used as floor or wall tiles, as they are made of porcelain, meant to cover super modern and unique rooms.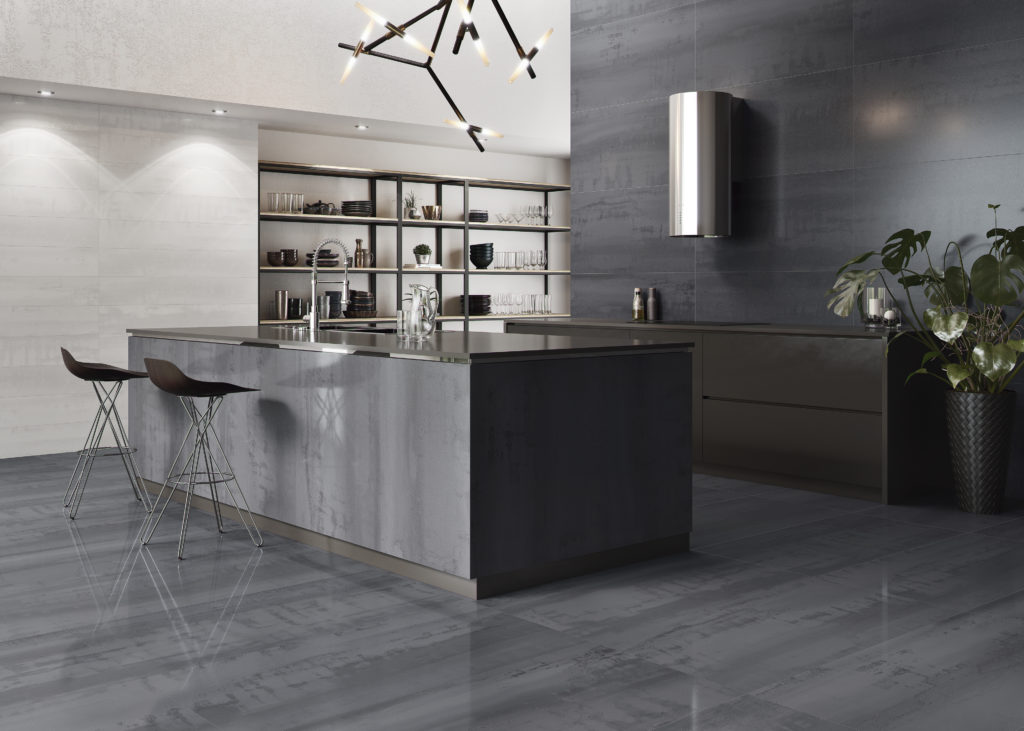 The industrial style is increasingly present in our lives, which is why the METAX collection is the perfect proposal for those who love industrial, metallic effects.
3 colours: superwhite, oxide, and blue
4 formats– 60×120, 60×60, 30×60, and 19.4×120 rectified porcelain.
The strong commitment to the colour blue is supported by a trend of new colours within the world of interior design.
The metallic effect and the lapped finish combined with good lighting are key to bringing out the metallic shine, letting you relax and enjoy your stay.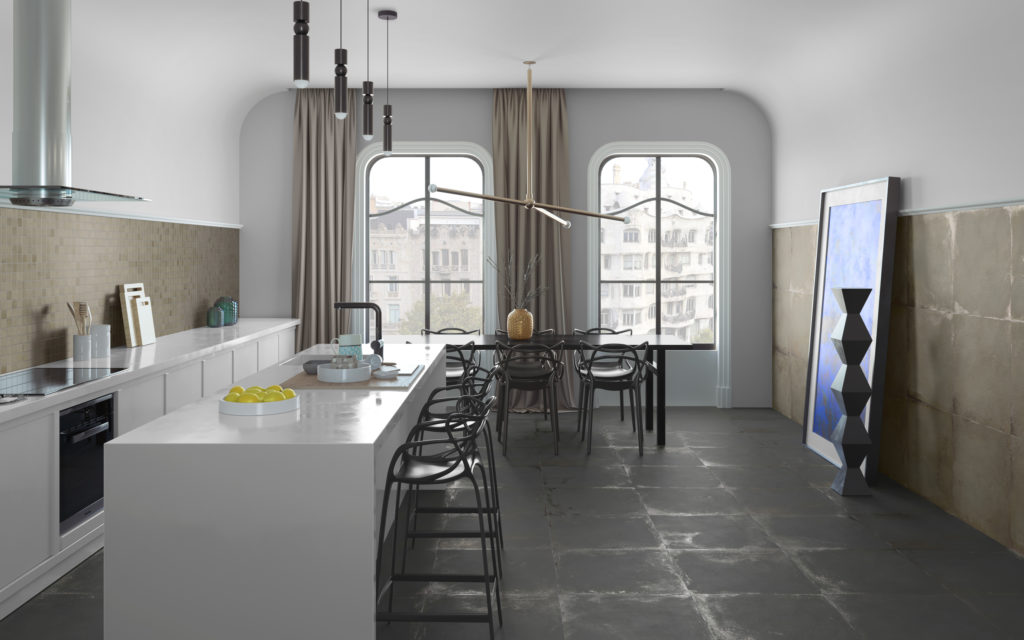 It is a sheet metal with metallic effects on the edges. It comes in a range of 6 colours–the classic white, oxide, and black, and three colours in vogue–pearl grey, aquamarine, and graphite.
It is presented in three porcelain formats–60×120, 60×60, and 30×60, in a natural, lapped finish with a slight relief texture.
We enhance the metallic effects in the natural finish with a gloss effect that we can apply with the digital inkjet machine and a special kind of ink.
A very rich collection with a variety of designs:
8 different graphics in 60×120
12 different surfaces in 60×60
24 different surfaces in 30×60
In addition, the 4 most intense colours use coloured clay.
A product designed for the distribution channel, to be placed in the kitchen, bathroom, bedrooms, living rooms, even as general flooring in the home. And the most daring colours, like aquamarine, grey, and pearl, are star products to place in the Contract channel; for example, restaurants, hotels, or shopping centres.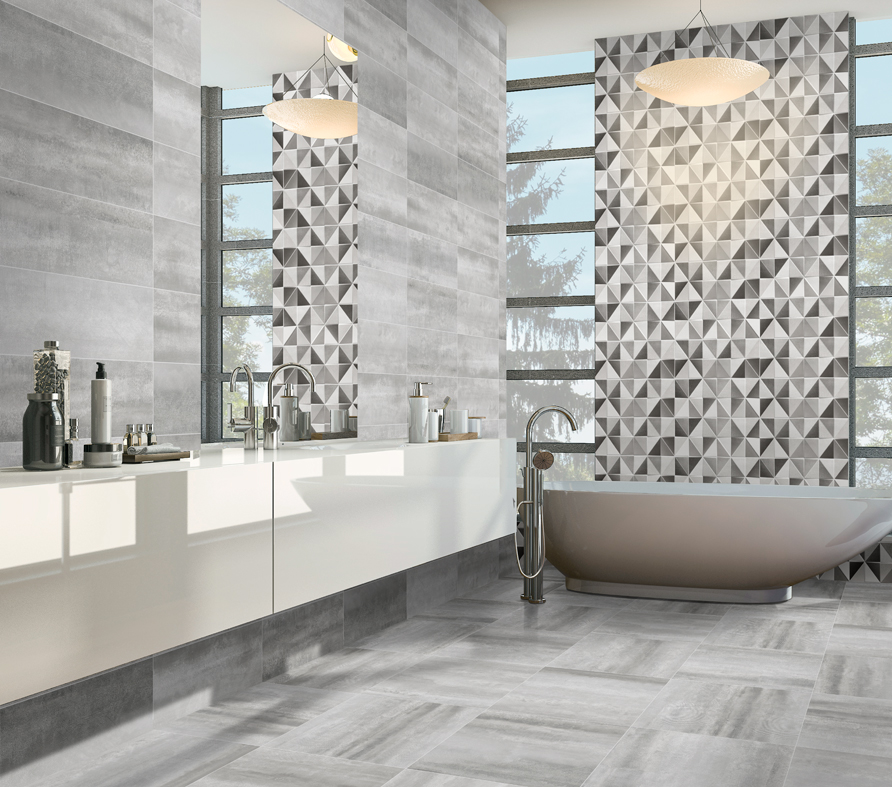 Synthesis is the perfect proposal for those in love with metallic effects. Made up of 5 colors (White, grey, oxide, black and blue) and 4 formats 60×120, 60×60, 30×60 porcelain-rectified and 30×90 white body.
Given the acceptance of the collection, we decided to add three colors and a decoration in a 20×60 red body format. The colors "white", "grey" and "black" together with the decoration "strass" are perfectly combined with porcelain to create rooms with a magnetism that does not leave indifferent anybody.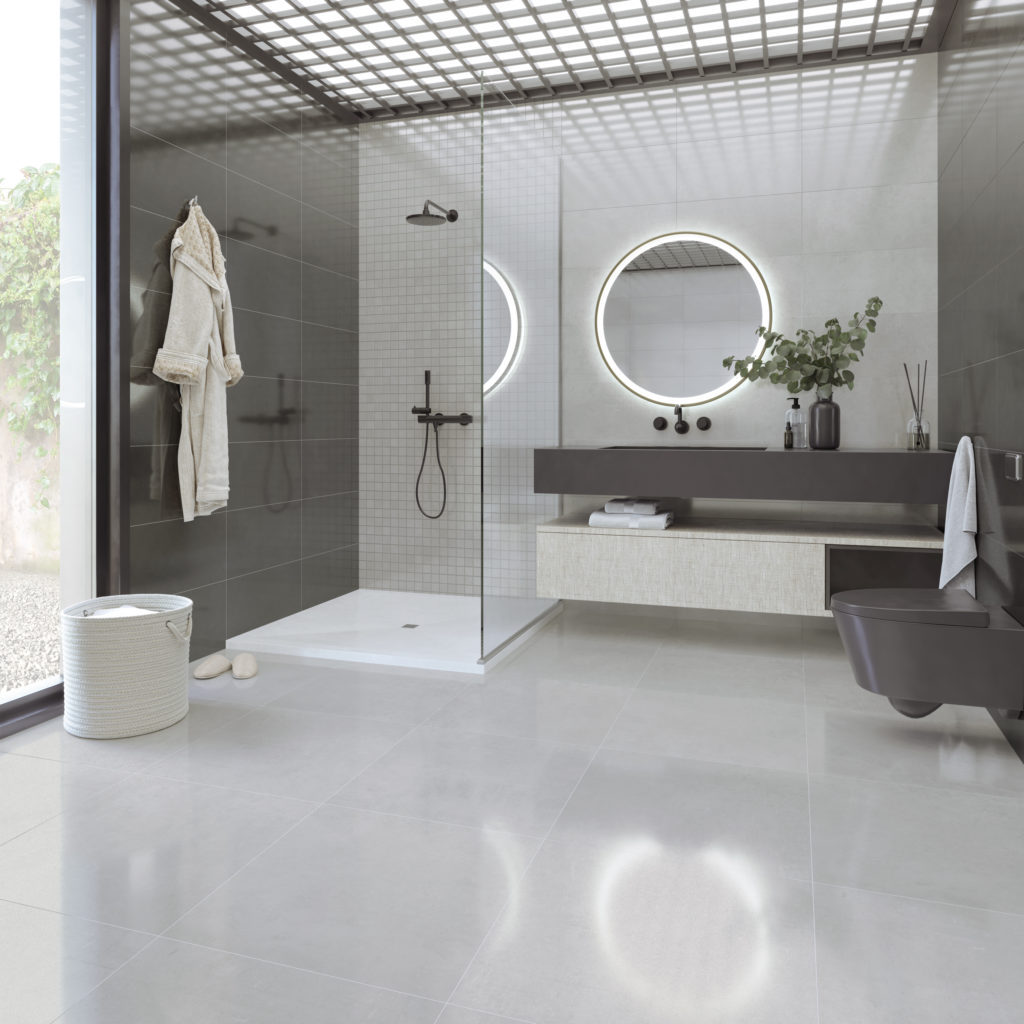 It results from graphic design and industrial design work. We have worked on the graphic for a neutral cement, with a medium tone between the surfaces and we have applied a lapped metallic grain.
This grain gives it a touch of colour, unifying the grey tone of the final piece. The lapping on the grain is a metallic effect that can be appreciated when light reflects on the piece. This finish gives an added luxury to the piece.
3 porcelain formats: 60×120, 60×60, and 30×60
3 colours: pearl, grey, and graphite, the last two made with coloured clay.
A collection focused on the traditional sales channel, since it is a concrete that can be installed in any area of the home. Easy to clean and with very neutral colours.