Decoration with intense colours and lustrous finishes or choosing natural elements combining different textures (stones, woods, textiles) to cover a space.   2 highly topical decorative concepts.
We present two of the trends par excellence with very disparate concepts, both devoted to a wide creative public who are keen to enjoy their home.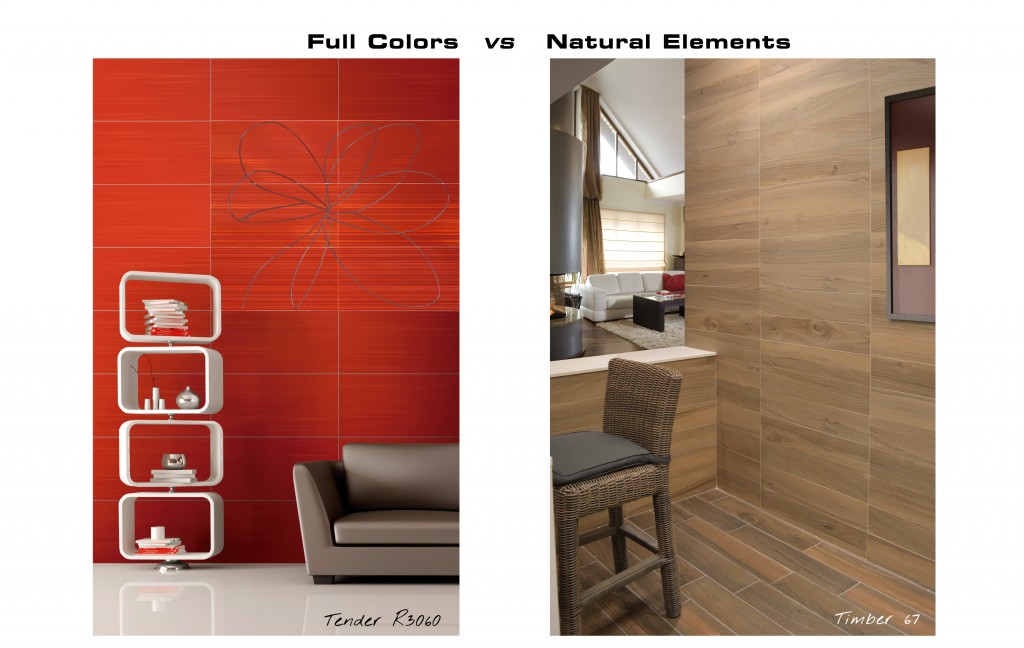 Colour is one of the main elements of decoration. It is able to affect the apparent proportions of space (height, width, depth), manipulate the perception of light, influence people's mood and is used to create climates and styles.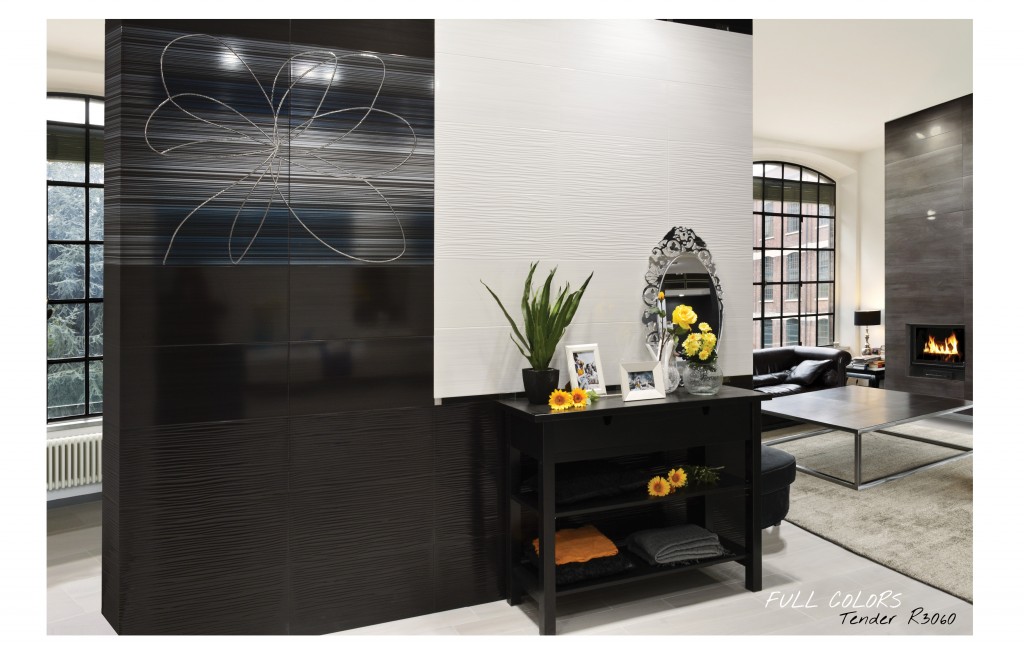 Colours give different sensations; in general, light tones usually give a certain feeling of spaciousness, while dark ones tend to shrink. Nevertheless, depending on how we use them and combine them, fantastic results can be obtained.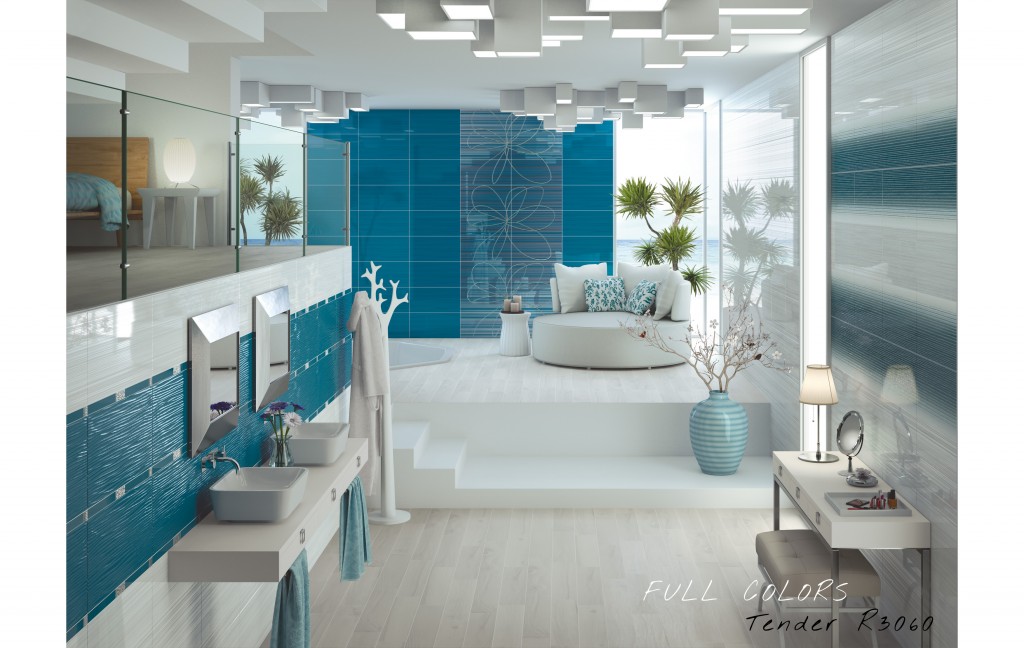 As primary colours, we propose red and blue with all the beauty and benefits they offer according to the colourimetry, capable of creating highly relaxing environments in a light tonality or environments full of energy if used at their maximum intensity as shown in the following environment.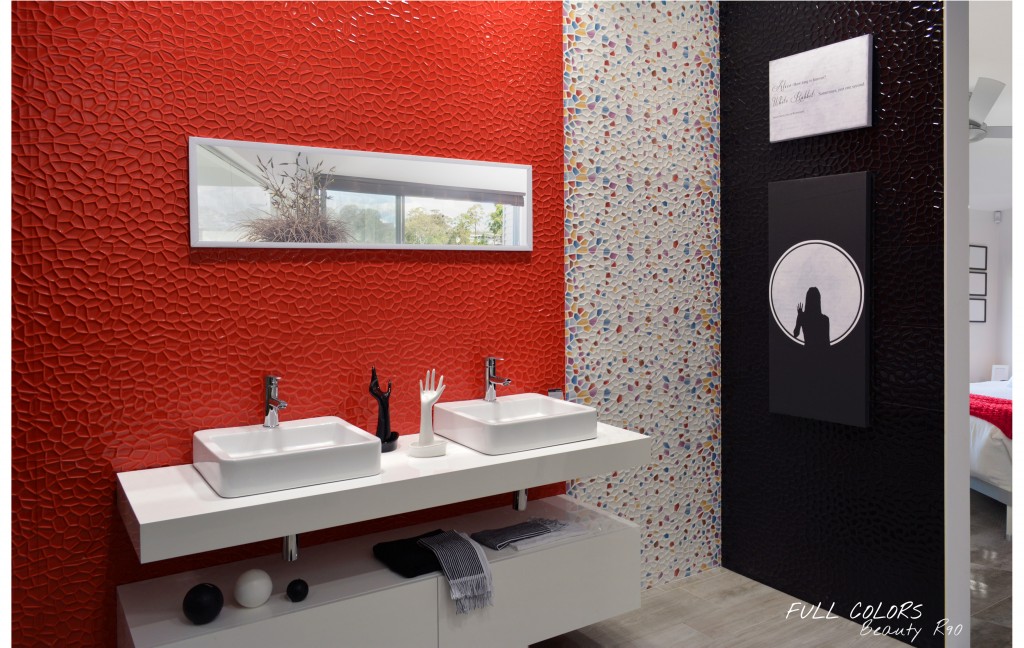 In interior decoration, it is of fundamental importance to find a colour scheme that works suitably.  It is necessary to dare to experiment and to discover new combinations, playing with textures, finishes, and reliefs.  The key resides in playing with plans and lighting, to create effects and give a sensation of movement.
This is a trend devoted to a public that is daring, enthusiastic and full of personality.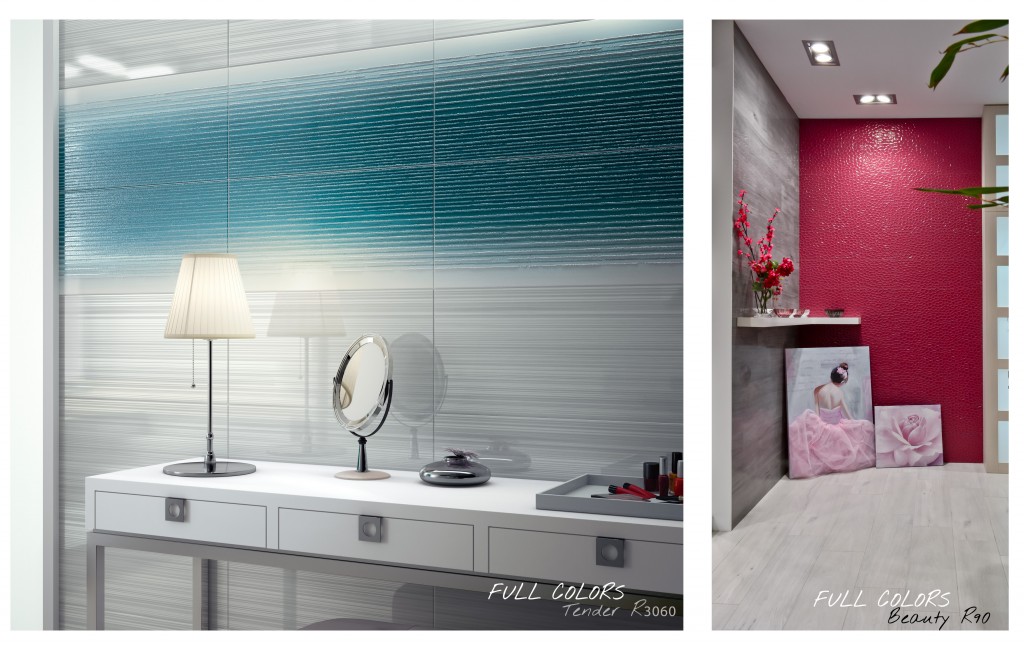 Homes are humanized and to do this, they are flooded with materials, textures and natural colours.  In the constant search to adapt ceramic to the new trends, natural finishes are taking on great relevance in decoration spaces, such as woods, textiles, stones, etc.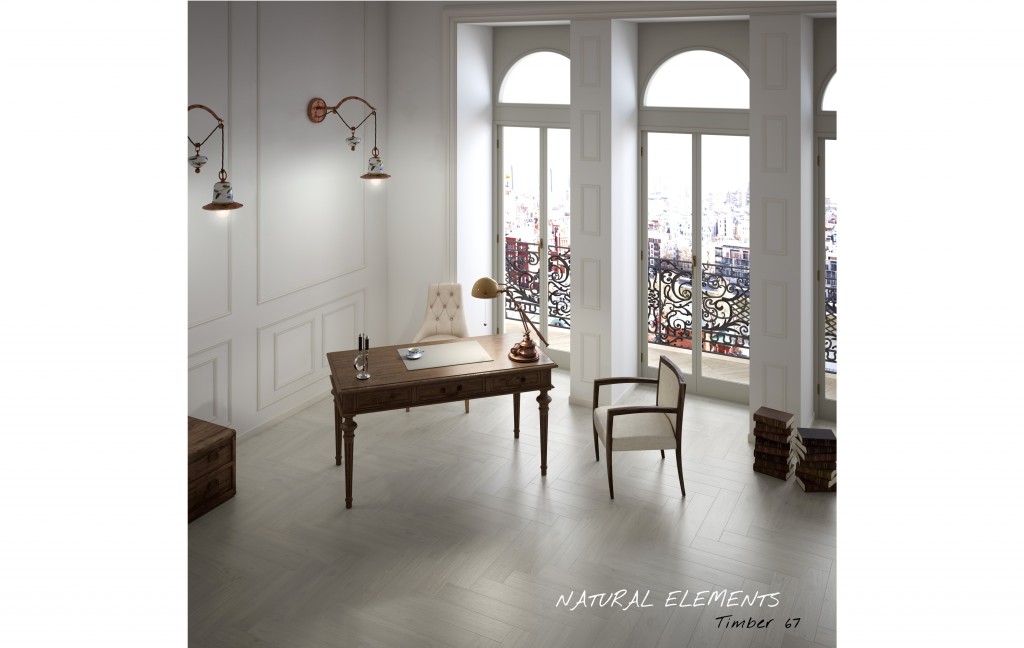 What is more, now there are no limits to installation, we can install these materials both on the floor and on the wall and obtain spaces as spectacular as the following one.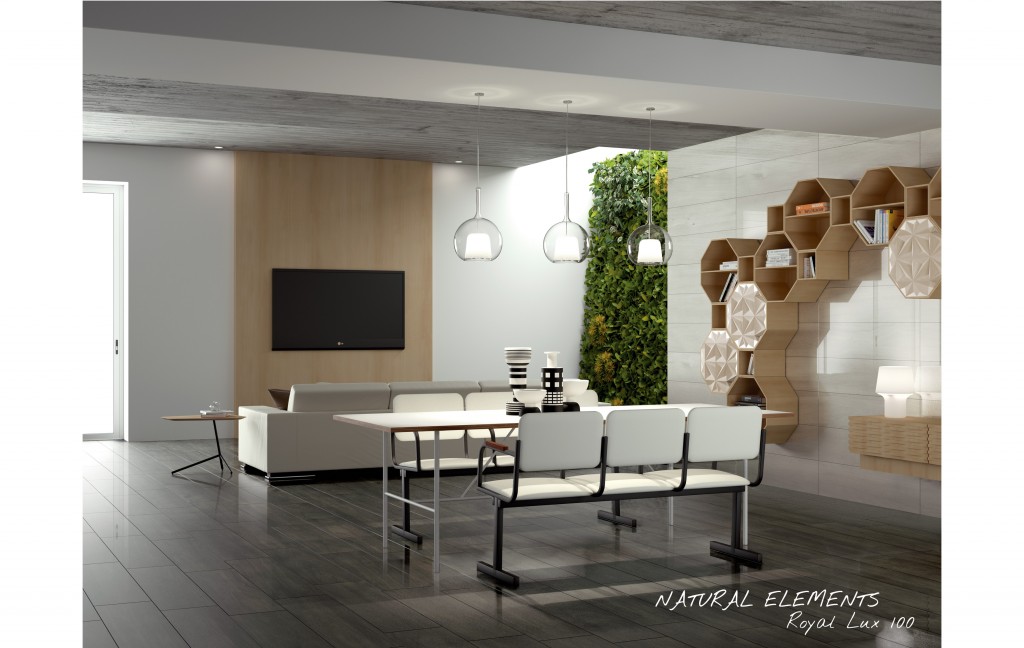 If in addition, we combine these materials with each other, we obtain such attractive results as these; the tonality of the colours, warm, cool, neutral, etc., will be your choice.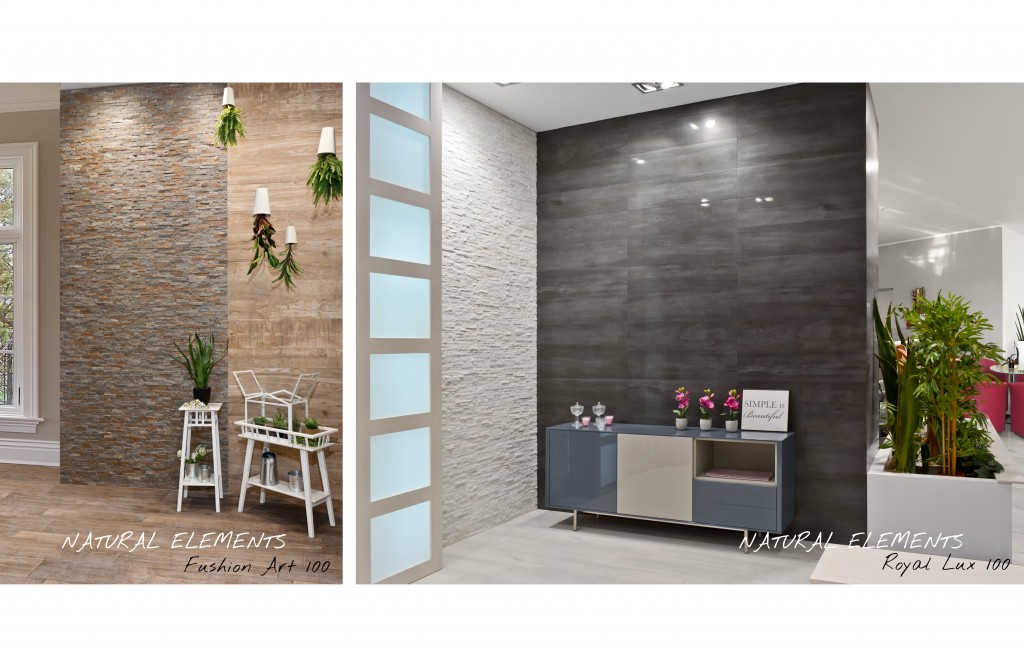 In this trend textures take on an important role, as visually they contribute naturalness and elegance to the environment. Matte or glossy finishes in woods or silky or rough textures in textiles… there are no limits.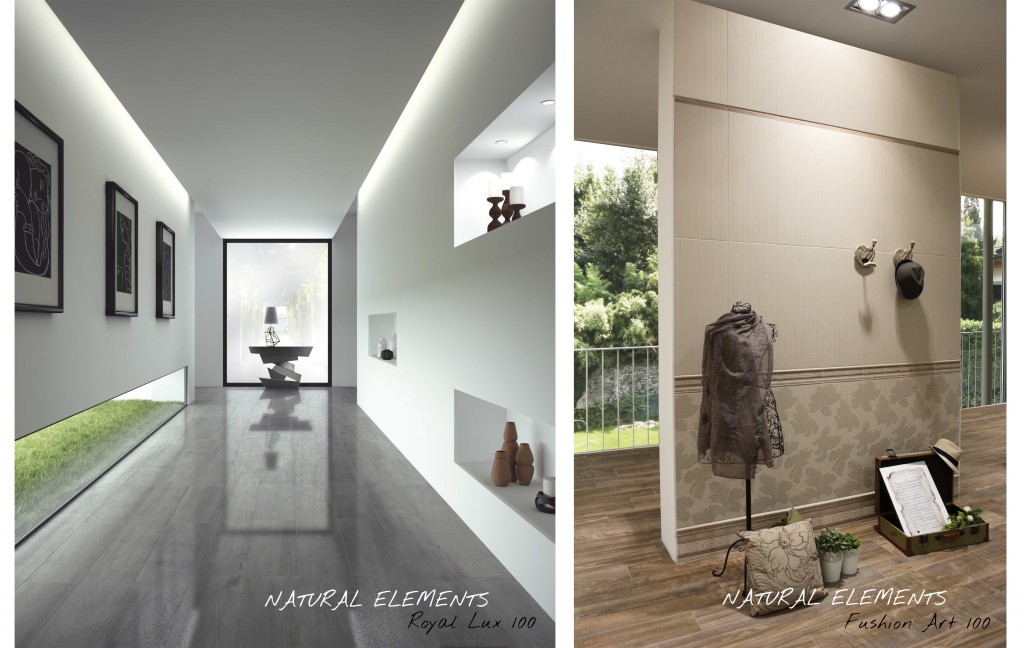 Dedicated to nature lovers and to those who want to make their home a space that conveys tranquillity and harmony.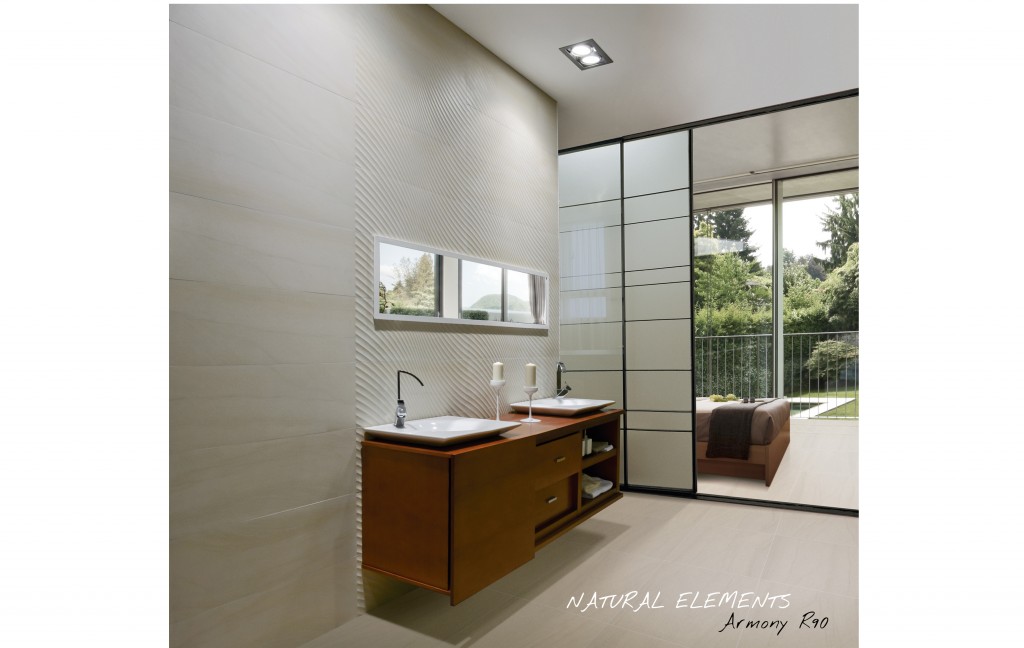 Nevertheless, observing the lifestyle of each individual, in their vital needs, is fundamental when choosing and decorating our home in order to find our place of study, rest, tranquillity and well-being in our home.
The diversity of elements is great; selecting them is up to each one of us.
You choose!