AZTECA presents its new environmental certification, known as the ENVIRONMENTAL PRODUCT DECLARATION, which reflects the strict fulfilment of all the environmental requirements for obtaining this new product ecolabel. This recognition is developed in our PORCELAIN STONEWARE products, which are considered ideal for use in sustainable building projects, where this declaration acquires its full meaning.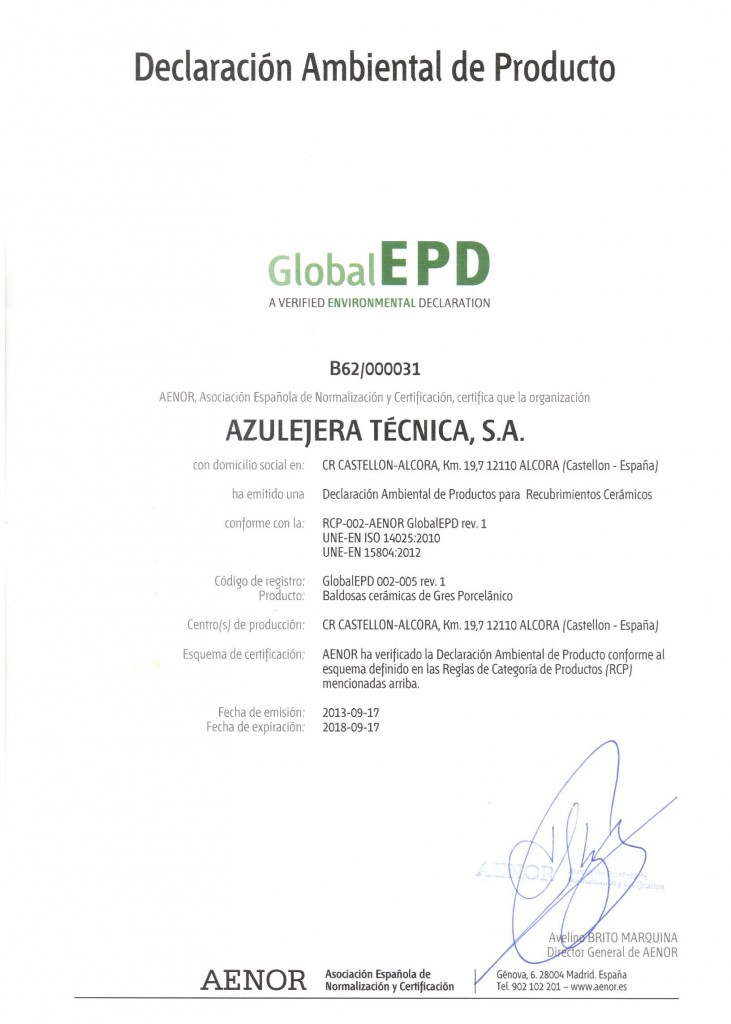 AZTECA has participated actively in recent months in the development of a valid tool for the entire Spanish ceramic sector, which would make it possible to obtain this ecolabel which is so highly valued in environmentally aware professional circles.
This project has been spearheaded by ASCER, the Association of Spanish Ceramic Manufacturers, and its aim has been to make available to Spanish manufacturers of ceramic tiles a pioneer procedure in the evaluation of their processes from the environmental point of view, in order to certify the "environmental advantages" of our product, ceramic tiles, as compared to the other substitute products on the market.
Having obtained the ENVIRONMENTAL PRODUCT DECLARATION, AZTECA continues to express its interest in the development of environmentally friendly practices, placing all the information relating to this declaration at the disposal of our customers.