A highly topical decorative concept. Silver and copper-coloured metalshave already been making a big impact in recent years, but without a doubt, this year it is one of the strongest trends in any space to be decorated.
Every year we re-invent ourselves to grow and differentiate ourselves in the market with the aim of surprising you every day and to be able to offer novel and creative solutions for any space. We take ceramic out of the traditional spaces such as kitchens, bathrooms, etc.  There are many more spaces to decorate and ceramichas boundless decorative solutions.  We are going to prove it to you!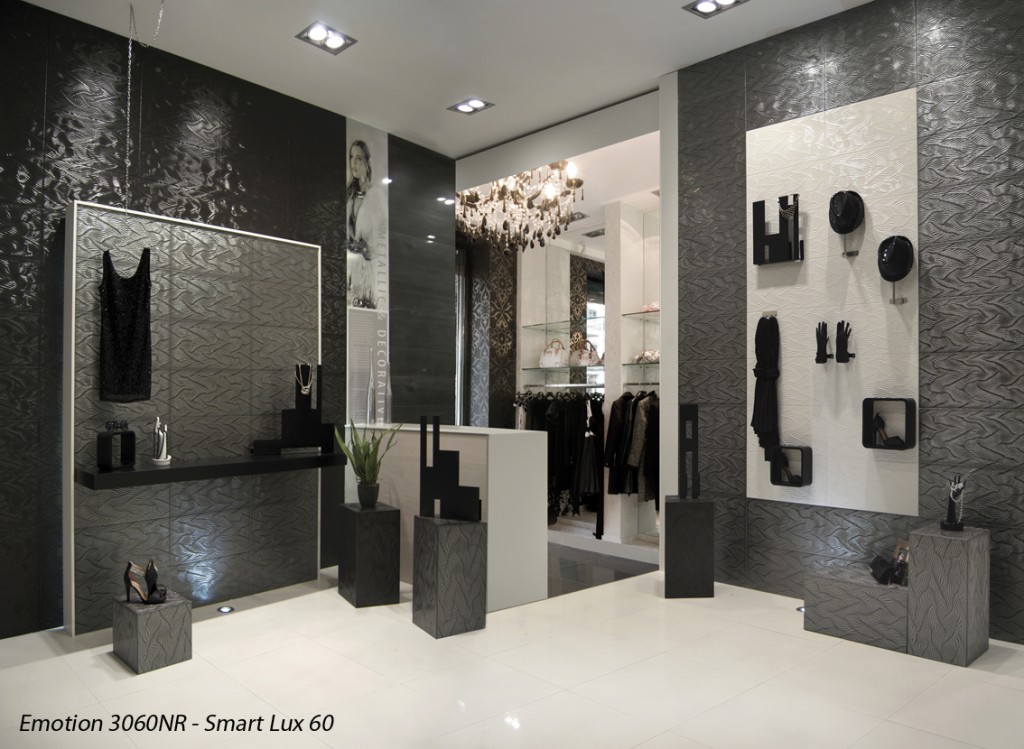 We want to present to you the series that offer the most spectacular lustrous and metallic finishes of our catalogue. Suitable for spaces where luxury is appreciated and elegance is valued.  The Emotion series was born in the inspiration of the movement of desert dunes. It inspires harmony and delicacy. It is, without a doubt, a perfect material for covering shops focused on the most avant-garde fashion; you will highlight each product displayed.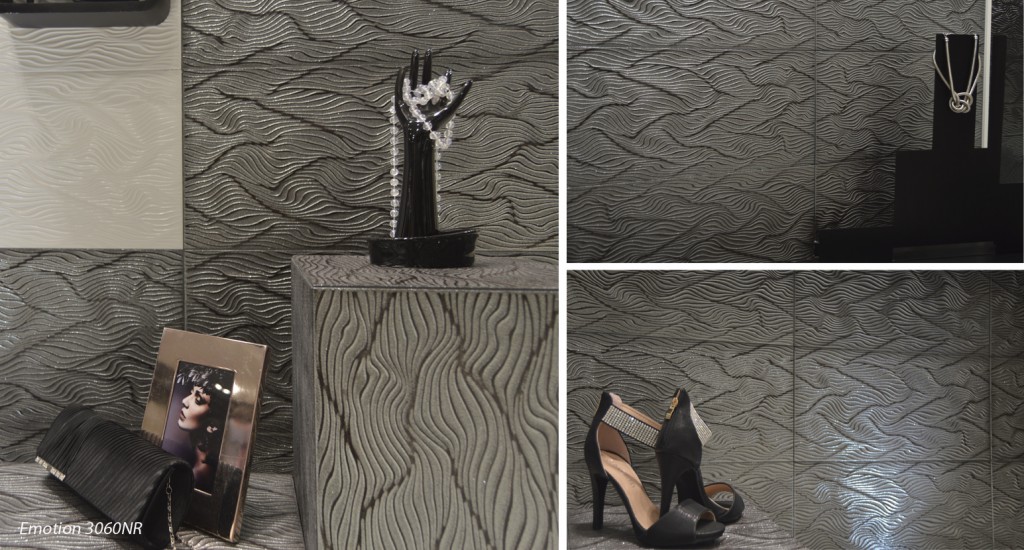 The Smart Lux 60 series emanates a diamond-like brilliance. Very smooth to the touch, it would be another option for boutiques orevenluxury hotels. In this case, the main colour is black, supported by wood elements to make this space a cosy place.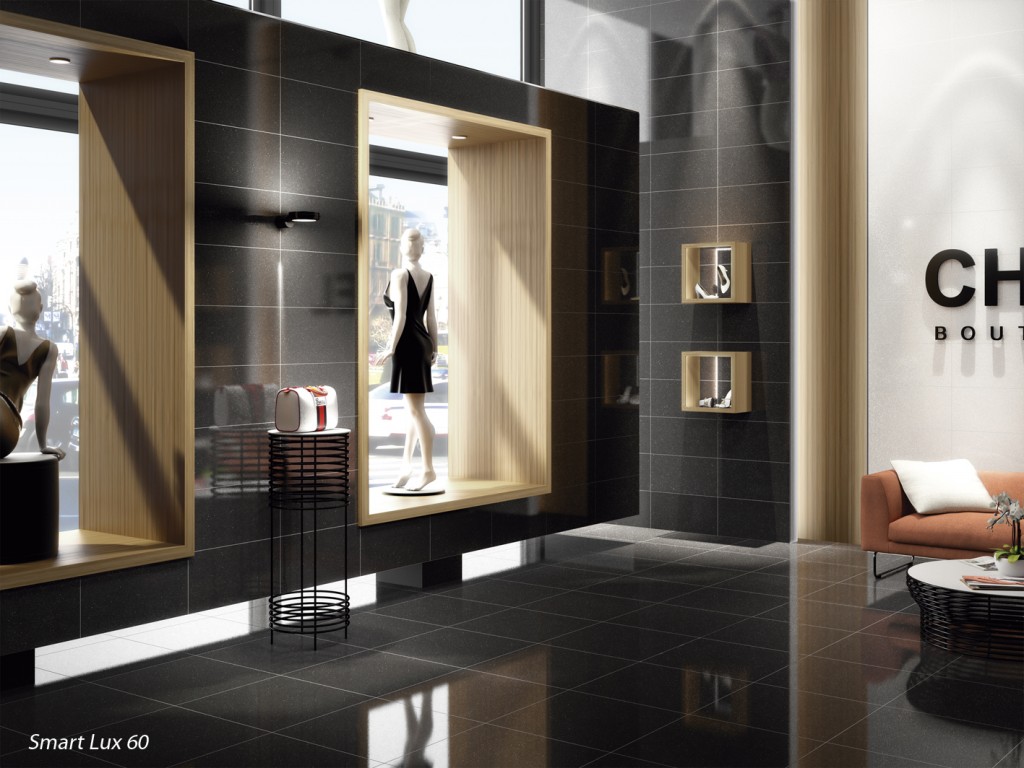 Other spaces where elegance and personalization prevailsarebridal gown shops. In these places, the woman must feel attracted by her surroundings, as she must feel that the most important dress of her life is inside those four walls.  The decoration of these spaces is very important and must be in accordance with the product offered.  Neutral colours and brilliance must be present. The Talismán series, asits name indicates, is our star proposal.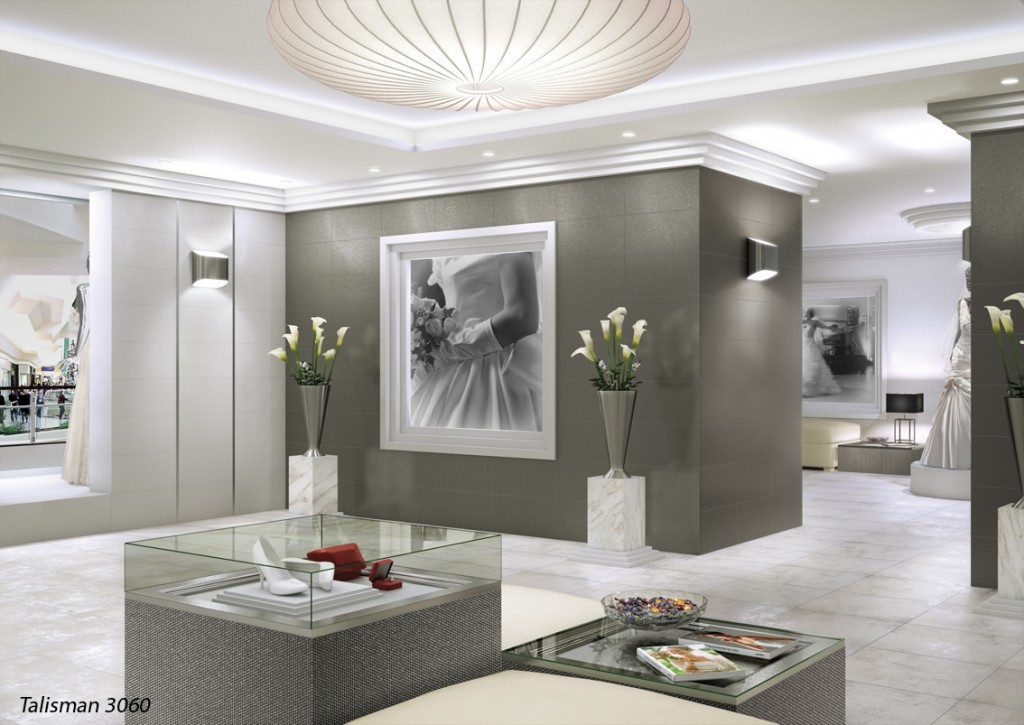 Other places where ceramiccan come to life are hotels. Large spaces, with largepicture windows and design furniture, deserve walls and floors with personality.

Metallic effects are a sure bet; they enhance elegance, offer modernity and you can achieve different styles according to the type of decoration chosen.
If you need more information about finishes, textures, colours, etc. of these series, do not hesitate to visit our website.  We invite you to plunge into a world of ceramic ideas and solutionsfor the habitat.