We like to be in the kitchen more and more. Enjoying cooking with the family or sipping some wine with friends while the host cooks are successful leisure activities. Now, modern, and practical kitchens have become the lungs of every home.
Keys to modern and functional kitchens
Open kitchens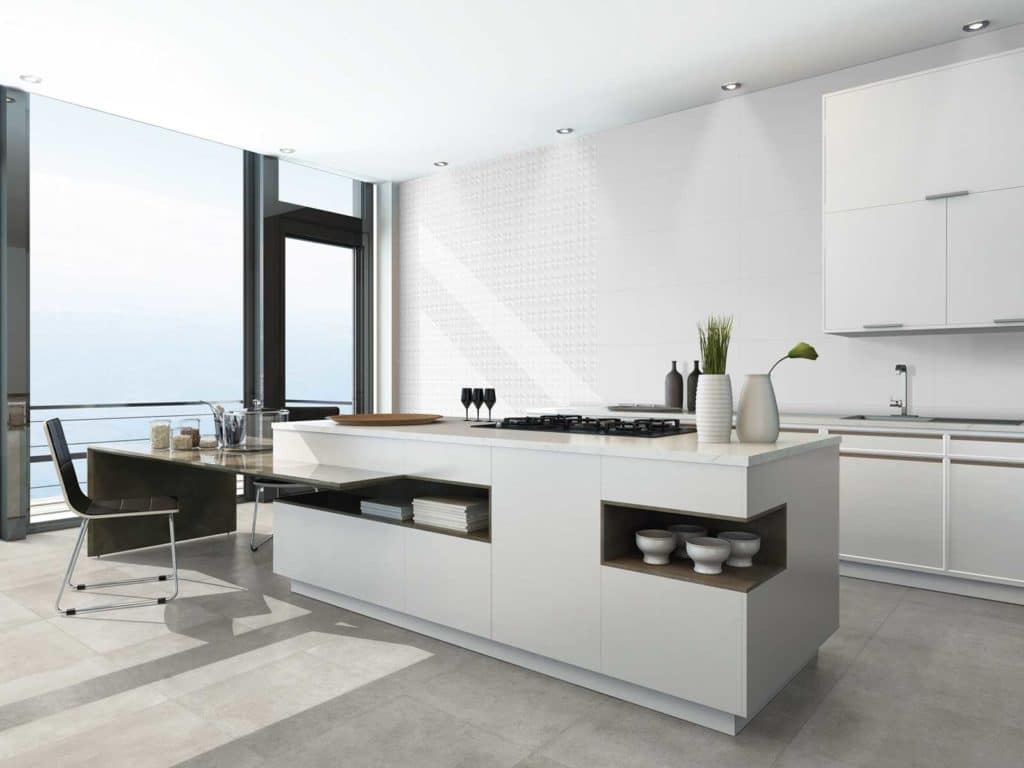 To achieve a functional design, open kitchens with islands or breakfast bars are a safe bet. By eliminating walls and joining spaces, the light that enters reaches the whole room and, therefore, we get the kitchen-living room to be more illuminated and spacious.
And to enhance brightness even more, we use ceramics with neutral colors such as beige and white, as in this kitchen with ceramic tiles from the Unik collection.
Kitchens with ceramic floors and walls
Another wise choice is to use ceramic floor and wall tiles. We know all the properties ceramic has: resistance, durability, ease of cleaning and disinfection… So, it is not surprising that it has become a must in the most functional design kitchens.
In addition, its many styles make it suitable for any design. Although sometimes combining aesthetics and functionality becomes a challenge, combine an open kitchen with ceramic floor and wall tiles with the style that identifies you and you will have the kitchen of your dreams.
Do you want to know the styles of modern kitchens in trend?
Dark kitchens, industrial design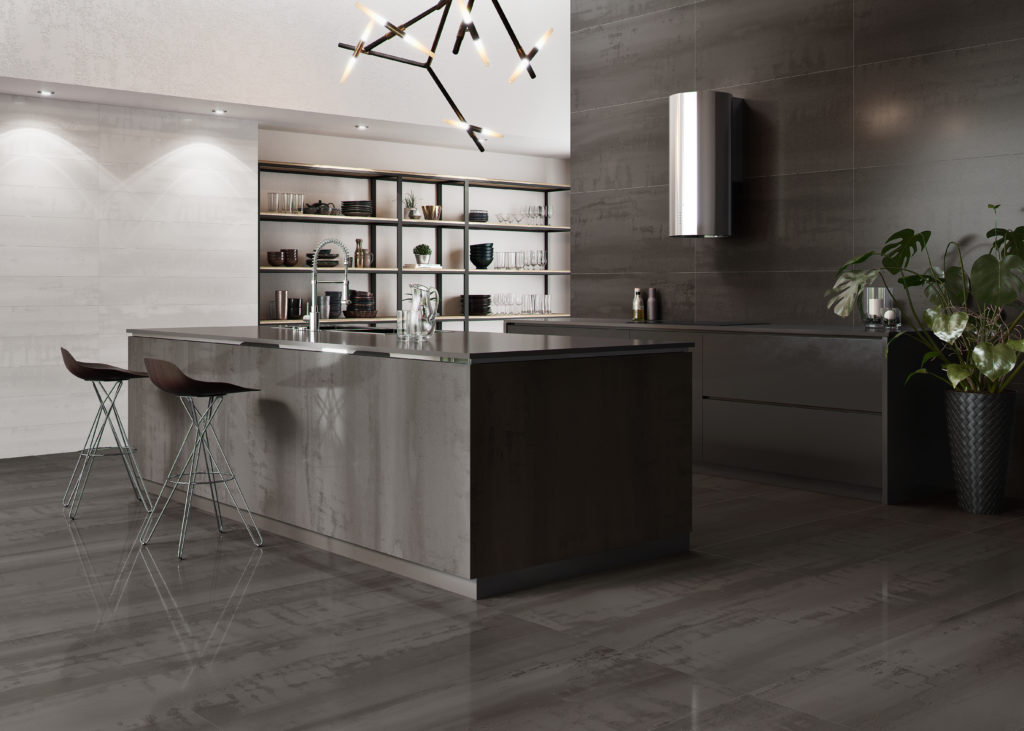 For years, light colors have dominated kitchen design, but dark colors are beginning to take hold. Colors that provide elegance due to their shade. And if we want have a more modern touch, we can combine the Metal 2 collection ceramics in the floor and the island with decorative metal elements.
Natural style kitchens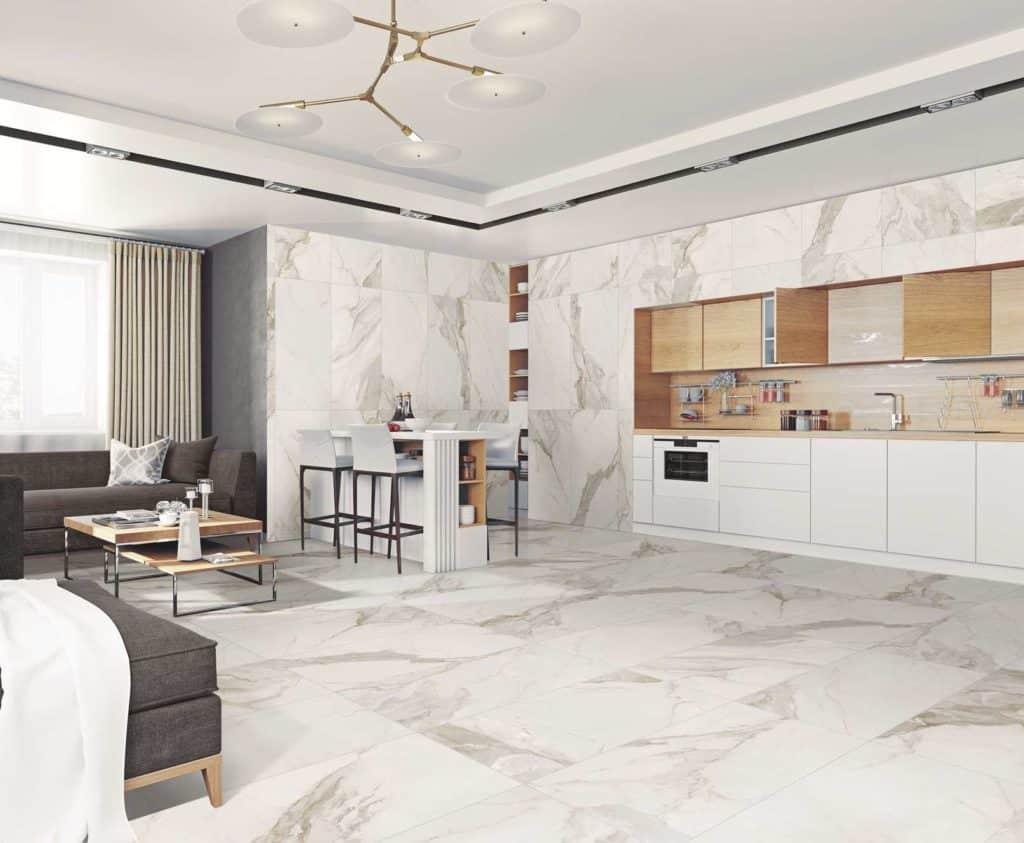 To achieve a multifunctional, open space and unify all rooms, the ideal option is to use the same natural-style ceramic material for floors and walls. This marble imitation ceramic from the Calacatta Gold collection will provide continuity and amplitude without being overloaded. The natural style will be enhanced if combined with wooden furniture.
Minimalist kitchens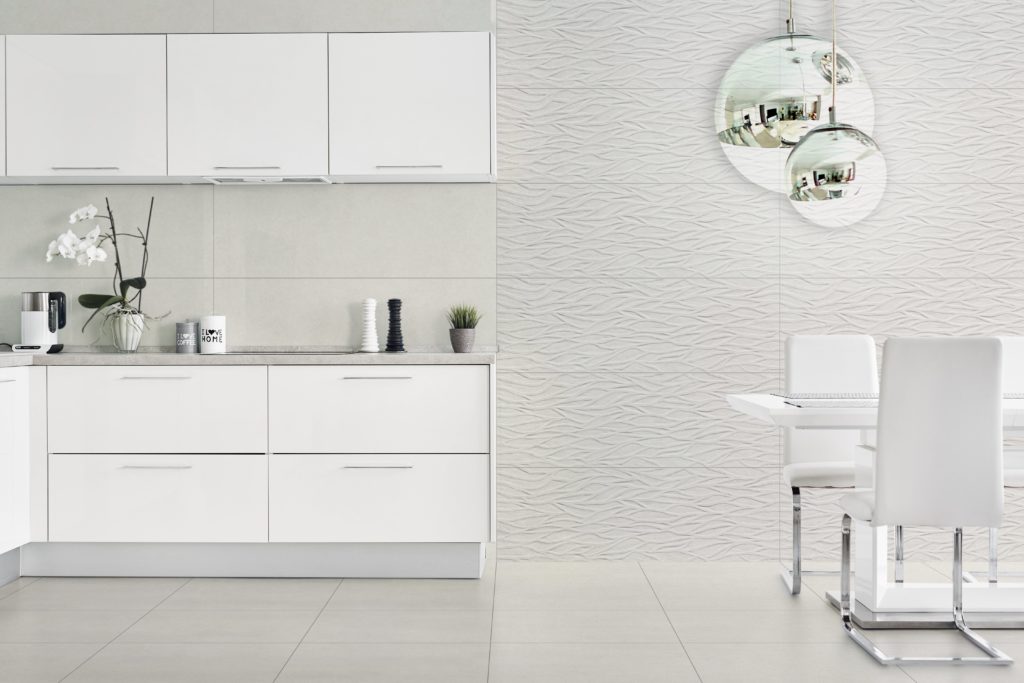 Minimalist style kitchens have been a benchmark in kitchen design for years. Although over the years, the fine straight lines and white shades have become dull designs. The ideal option is to combine them with relieves to contribute the decorative touch that they lack, like the one of the Capri collection.
Urban style kitchens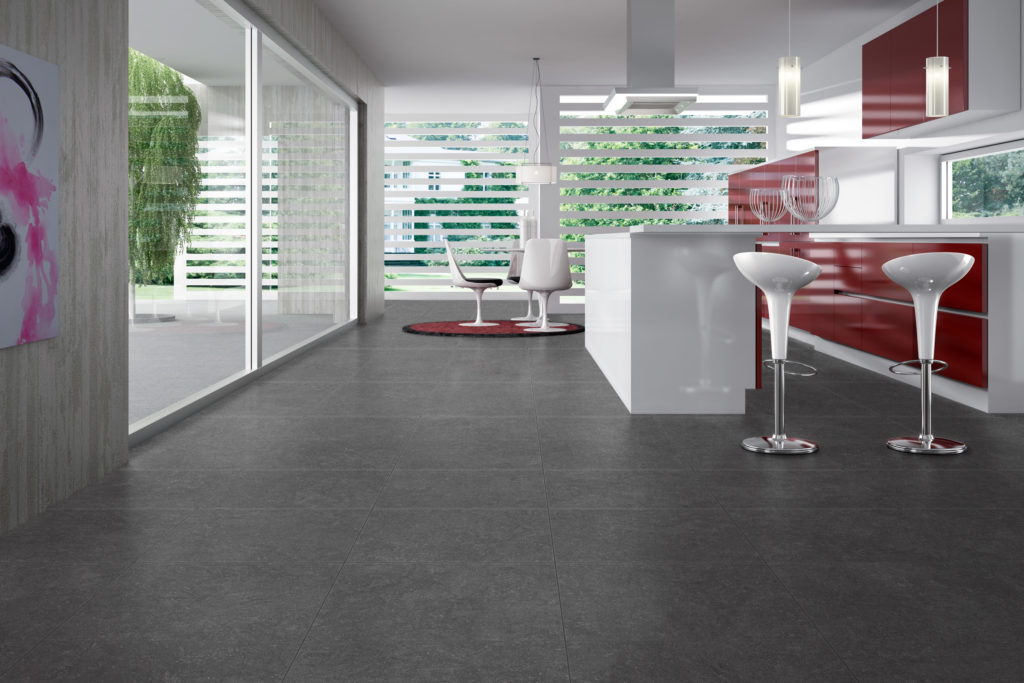 Finally, for the most youthful and urban designs, gray ceramic floors provide personality and plenty of decorative options. As in this case, we have combined the Vicent Stone collection in its gray color with metallic/glossy elements and with bright colors to bring light to it.