Imitation Stone Tiles are the perfect solution for stone lovers because of:
Avoid the inconveniences caused by natural stone as a decoration and cladding material.
Achieve the same natural, rustic, warm, distinguished and elegant look that natural stone material provides.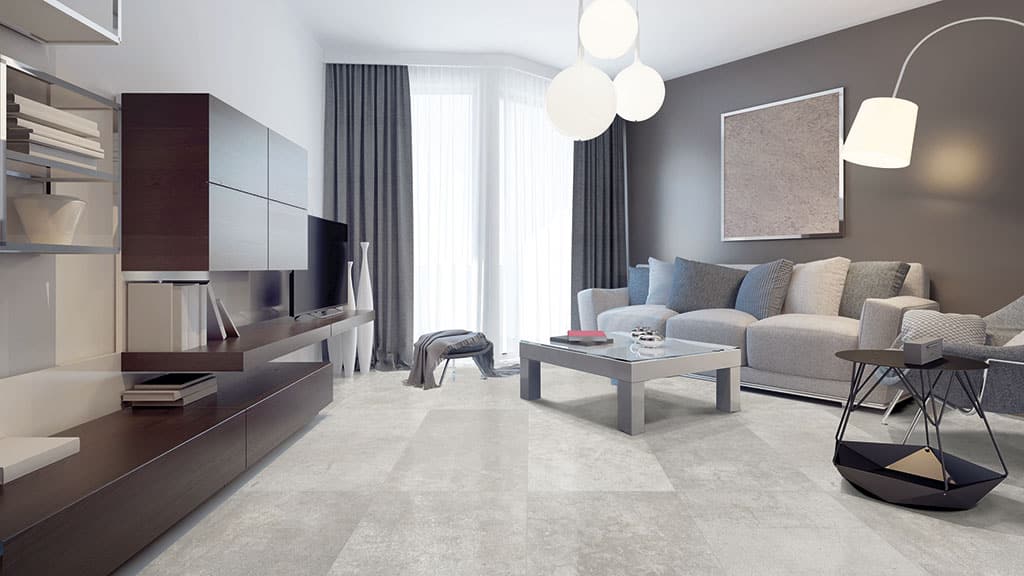 Studio Collection Image
At the 2021 US Coverings Fair, Imitation Stone Tiles were named the 2022 International Interior Design Trend .
Why use imitation stone porcelain in decoration?
Natural stone is a living element that evolves throughout its life and, therefore, deteriorates over time, proving to be unsuitable as a construction and decoration material.
Disadvantages of Stone as a decoration material
The main disadvantages of stone for decorating or paving are:
It has a high cost, especially the labor used, compared to other decoration materials.
It is a very difficult material to repair or modify.
Loses the tone in its color with the passage of time.
Due to its high degree of porosity, it greatly limits its resistance to mold, humidity and stains.
It is a fragile material against blows, since it splinters and flakes easily.
Natural stone materials, such as granite, are not suitable for use in kitchens since, due to their low porosity, it is very easy for grease to remain embedded, accumulating and making cleaning very difficult, so it is necessary to remove them. sealed.
As it is a heavy material, its placement requires resistant structures.
Advantages of Imitation Stone Porcelain for decoration
There are many advantages that Imitation Stone Tiles provide as a decoration material compared to natural stone:
Due to its achieved realism, it obtains the same attractiveness that natural stone transmits: a homey feeling, distinction, elegance, nobility…
The price of their installation is much cheaper, due to the fact that they are lighter elements and easier to install, compared to the cost generated by the installation of stone.
Its high resistance to bumps and scratches provides greater durability in perfect condition.
Maintenance is easier due to its high porosity, which makes it a material resistant to all types of cleaning products with which to facilitate its perfect care.
The manufacture makes possible its identical partial substitution, if necessary.
It is a material resistant to thermal shocks, abrasions of any kind, humidity, mould…, making it ideal for bathrooms, kitchens, exteriors and rooms with a lot of traffic.
Possibility of being non-slip.
It favors energy saving due to its high degree of impermeability and its thermal insulation.
The wide variety of imitation stone tiles available make it possible to create very different styles for both interior and exterior decoration.
Combination of Imitation Stone Stoneware with other Porcelain Floor Tiles
The minimalist style is much more than a decoration style since it has now become a lifestyle, reducing the color palette to a more monochromatic use, where the materials used as decoration are optimized .
The success of stoneware in decoration lies in the perfect combination of imitation ceramics of natural materials such as Wood , Marble or Stone.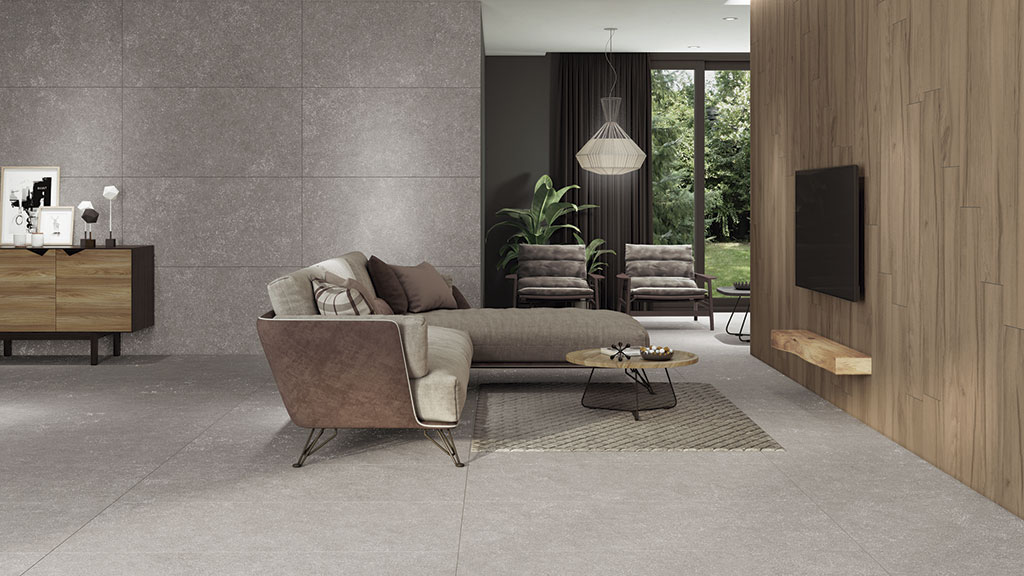 Gobi Collection Image
Types of Imitation Stone Tiles
Imitation Stone Tiles , whether they are made of Porcelain (stoneware characterized by its minimum degree of porosity) or paste , express elegance and good taste to decorate any space,
They are Trend :
Exterior cladding or paving
Interior decorative material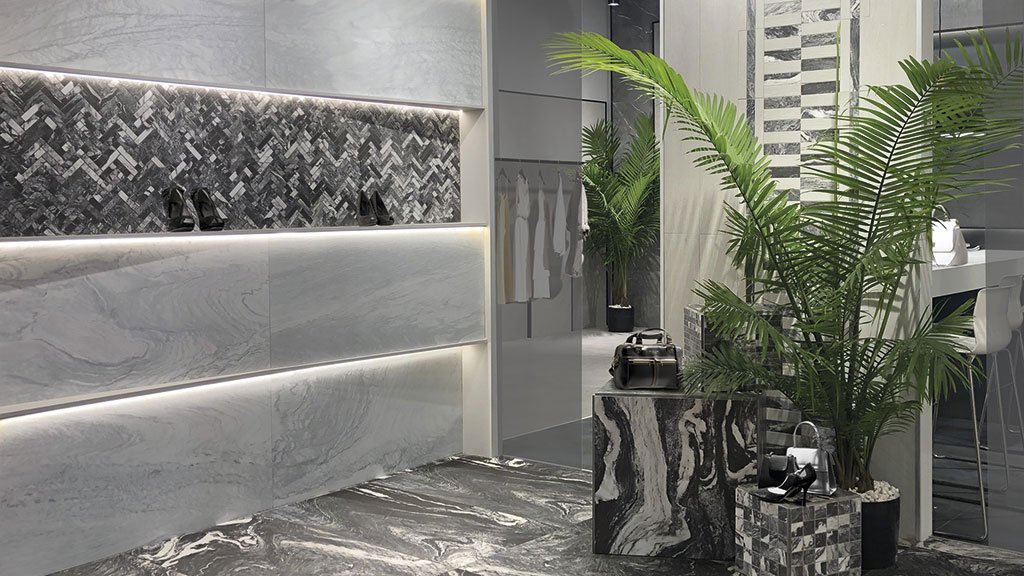 Domino Collection Image
Imitation White Stone Tile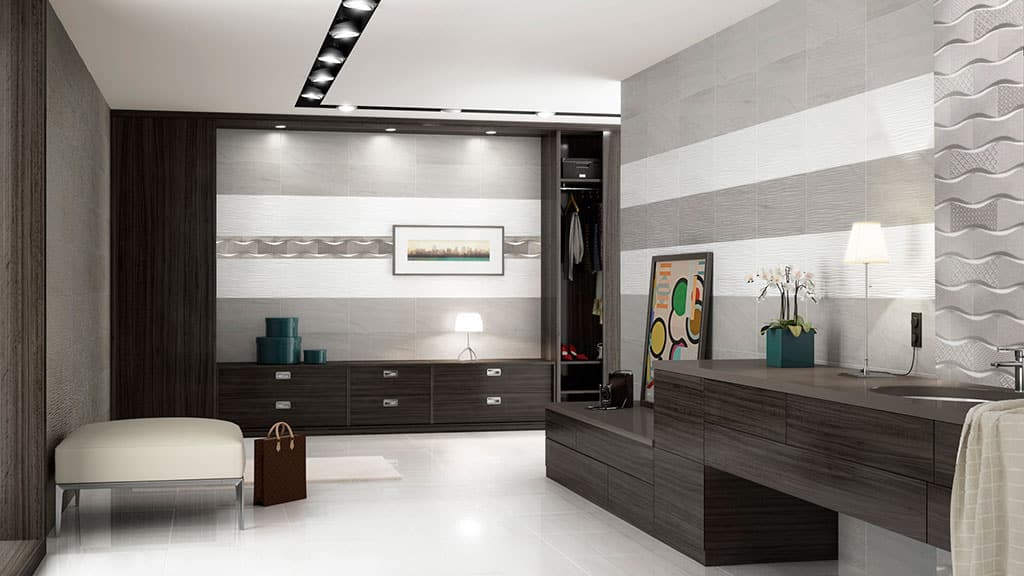 Armony Collection Image
Imitation Stone Porcelain Flooring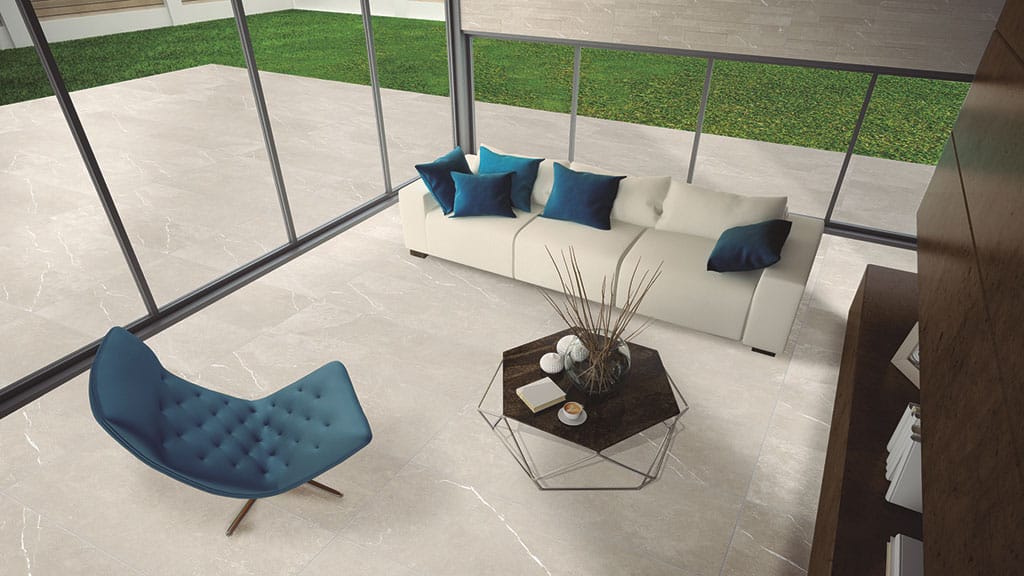 Aneto Collection Image
Imitation Stone Bathroom Tiles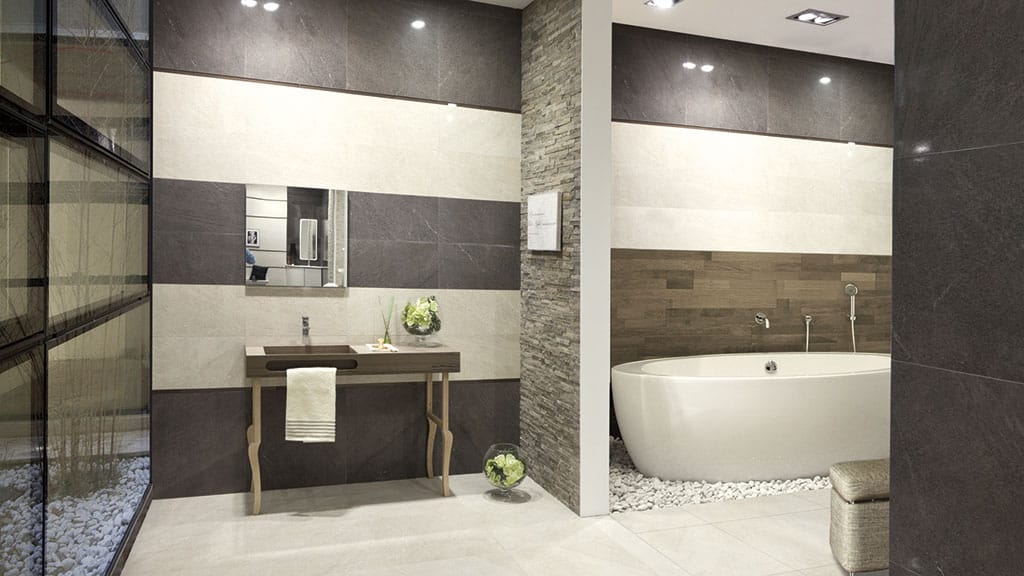 Brooklyn Collection Image
Imitation Slate Porcelain Tile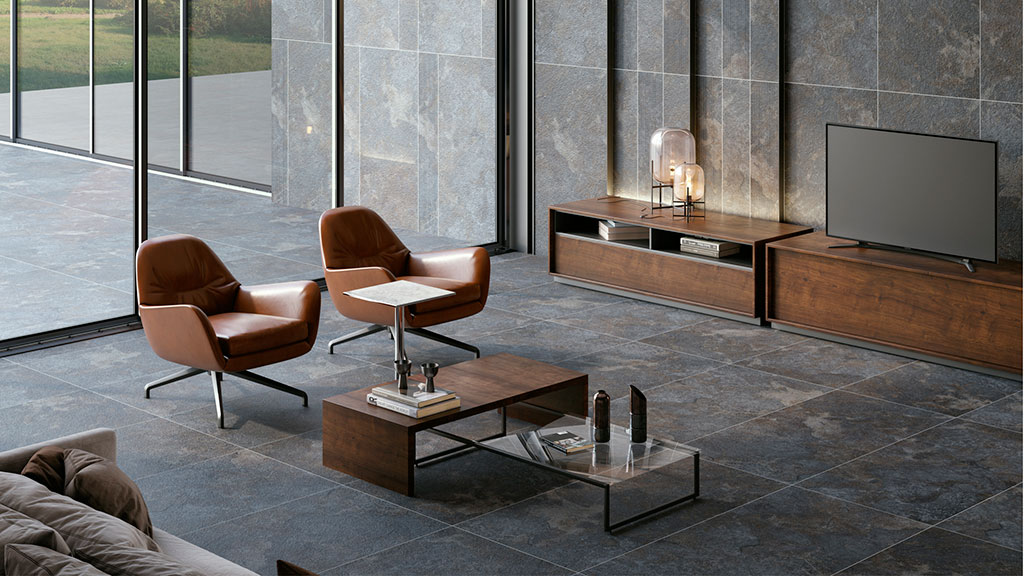 Etna Collection Image
Imitation limestone stoneware
Imitation Stone Tiles for Shower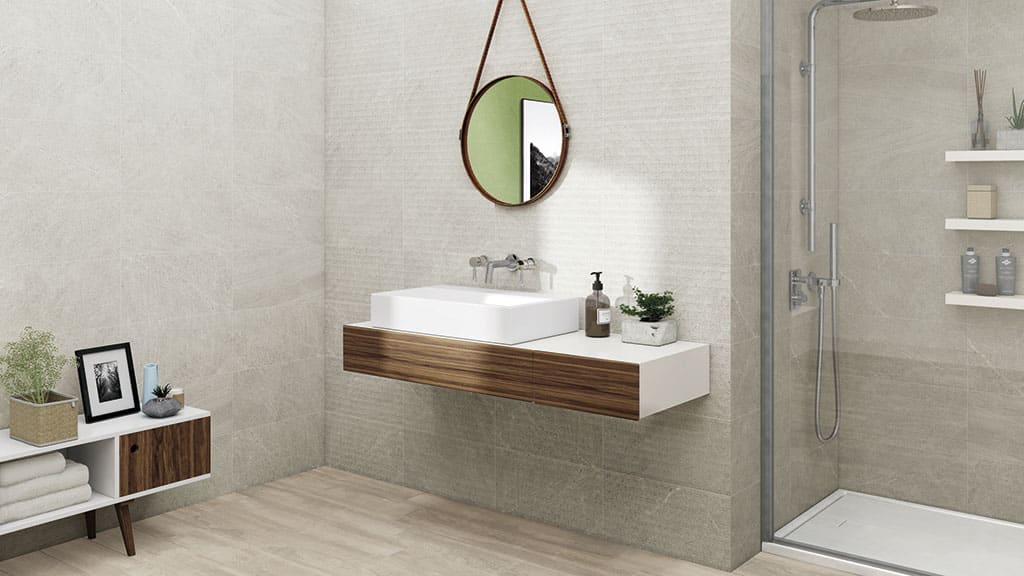 Tuscany Collection Image
Azteca Collections: Imitation Stone Tiles
In the Imitation Stone Tile Collections available at Azteca Cerámica, the customer chooses their preferred style among different types of surfaces, formats and colors, in a wide variety of stoneware that reproduces the texture and finish of stone with perfect naturalness.
Imitation stone tile catalog
Aztec Collections:
ETNA
SHELLSTONE
VINCENT STONE
ANET
HARMONY
BROOKLYN
DOMINO
ELITE
GOBY
MIRAGE
SEASTON
SOFTSTONE
STONEAGE
studio
TUSCANY