The use of natural materials in homes, such as wood-effect ceramics or stone-effect ceramics, is bringing a distinctive naturalness to homes. 
A growing trend in interior decoration for the pursuit of naturalness that has been accentuated after a year in which we have begun to 'live' in our homes.
And it is that, beyond the decoration with plants or wooden furniture, this trend has reached the building materials.
Therefore, the Barrica collection of wood-imitation ceramics and the stone-imitation ceramics collections Ground, Softstone and Vincent Stone bring that naturalness so sought after in homes. Let us introduce them to you: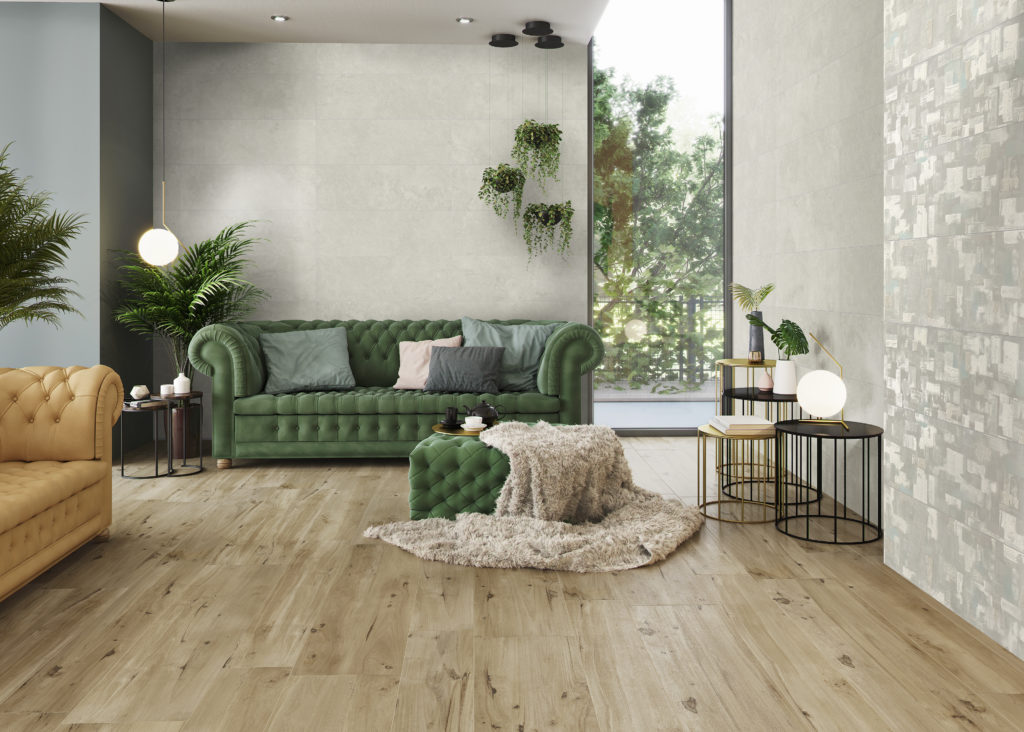 As its name suggests, barrica, or "cask", is a rustic wood inspired by the planks of an old wine cask.
We can appreciate the originality in this wood, with all its knots and chromatic richness that make it look like real wood. Well, this collection can be used for both floors and walls, both indoors and outdoors.Presented in:
5 colours: bone, honey, walnut, chocolate, and grey

2 formats: 20×120 and 30×120.
You can combine both formats in a space to add more richness to it. The honey and walnut colours are available in a C3 non-slip finish in the 30×120 format.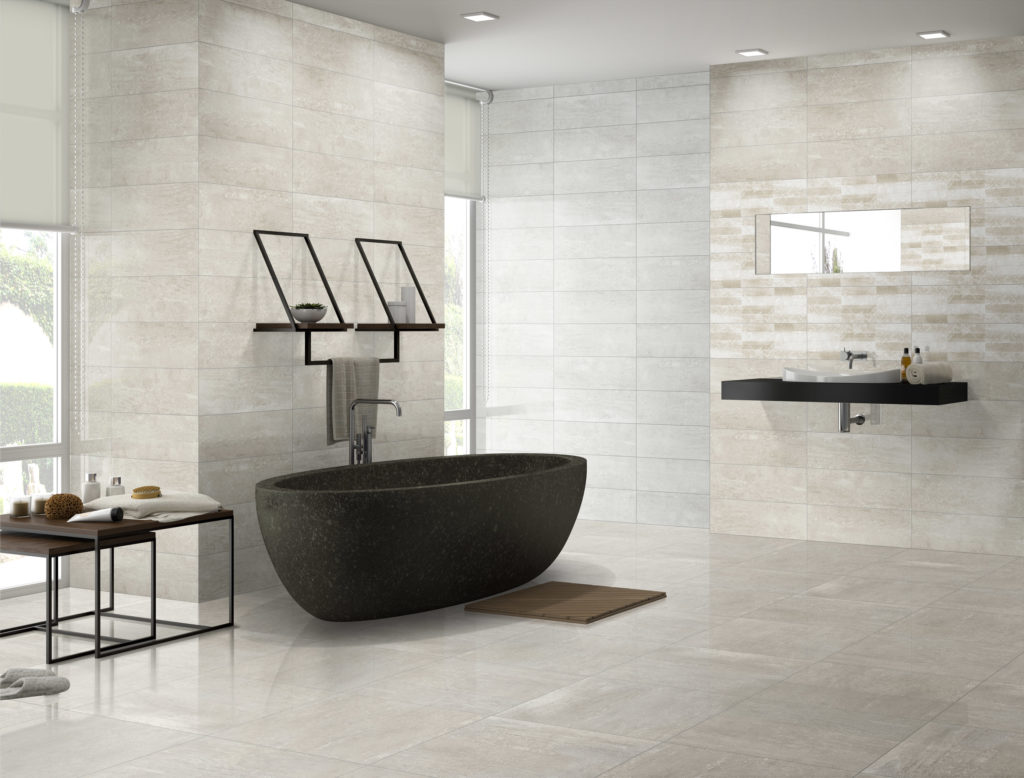 One of Azteca's best sellers that has been going strong and expanding year after year since 2015 is the Ground collection. An ideal choice to cover any type of space.
It is an option that is especially suitable both for our home and for high traffic surfaces such as stores or shopping centers, where it must combine elegance, subtlety and resistance.
In porcelain we have the option of 60×60 lapato rectified finish, and rectified 30×90 or 30×60 in white body. The novelty we are presenting is in 20×60 red body with the same colors as the rest of the formats and the successful "guess decoration".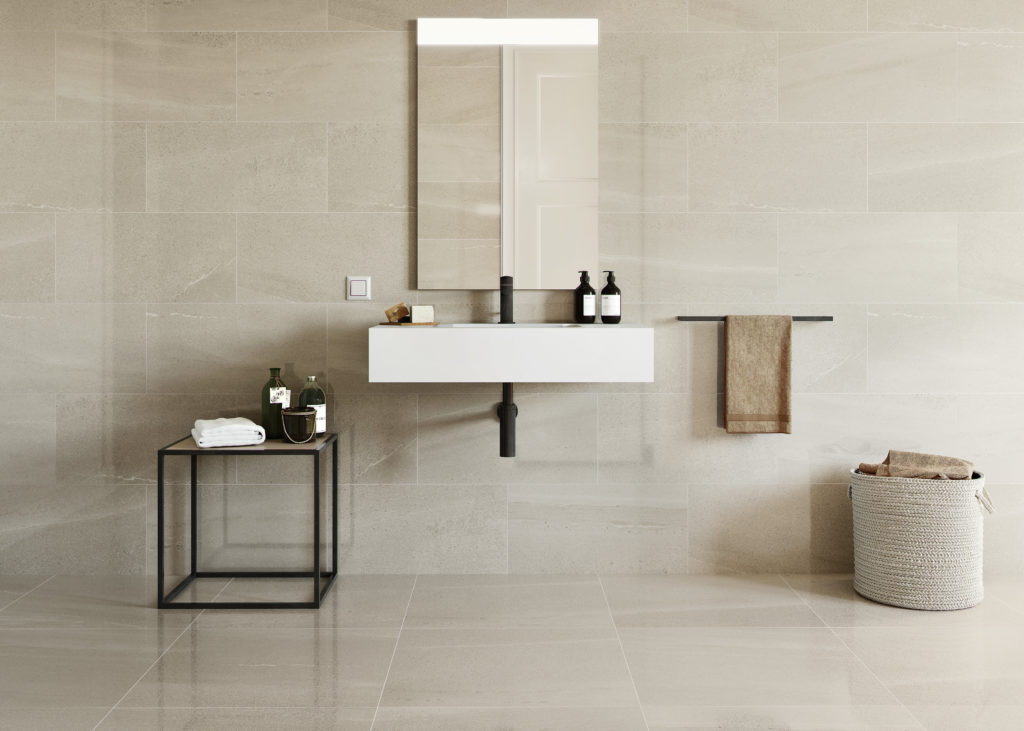 Stone finishes and textures never go out of style, always appearing natural. The SOFTSTONE collection is presented in a 30×60 glossy white body format.
The colour palette is made up of 3 shades. Standing out is the sand colour, since in decoration magazines, we notice that warm tones are making a comeback, and with good lighting, can create very cosy spaces. This novelty can be combined with Stoneage collection (in grey and sand tones). It is a perfect option for any bathroom, kitchen, or other room in the home.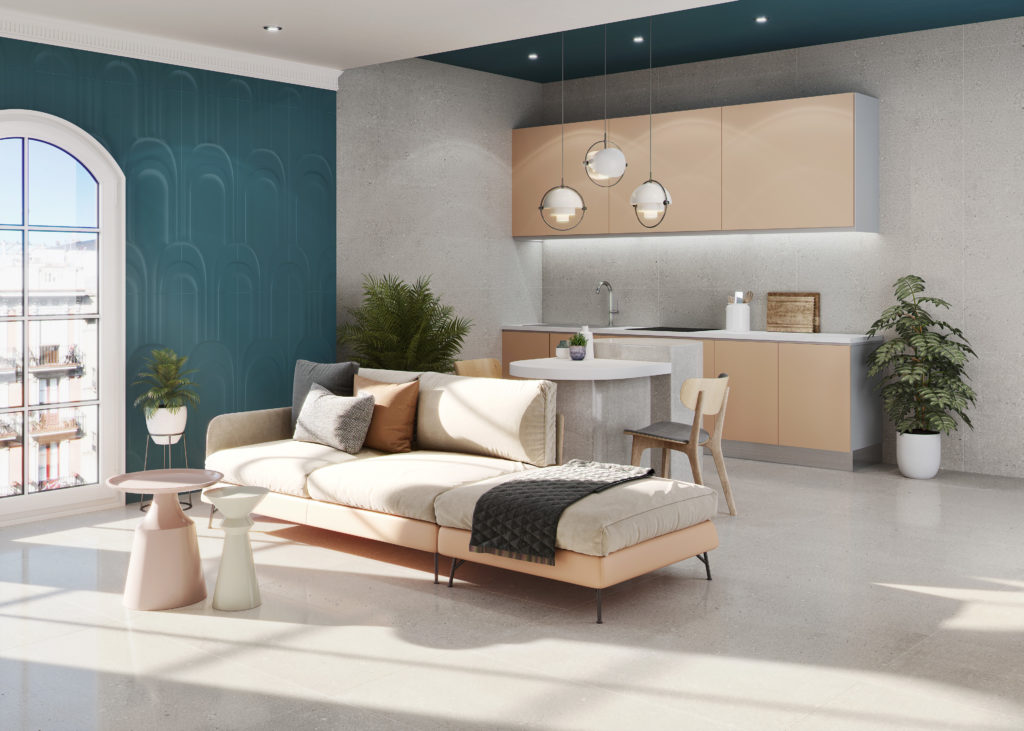 This collection is inspired by a natural Spanish stone called San Vicente.
To break with the classic decoration, we have designed a ground-breaking decoration with the help of two trendy colours–cherry and green–and a texture of tropical leaves with a relief of geometric shapes, reminiscent of Art Deco.
It is a very complete collection, made up of:
3 rectified porcelain formats, 60×120, 60×60 and 30×60, all of them in natural C2 and R10, Lux and Dry C3 R11 finishes, and a rectified 40×120 wall covering.

3 colours: the colour, "dark grey," is the original colour of the stone and two other neutral tones–a grey and a white. All bases have a light, stony texture, achieving a silky and stony touch.
The decoration is created and produced with the latest ceramic technology, allowing us to position the glossy finishes on the sheets and leave the backgrounds matte. This adds depth and volume to the piece!
Thanks to the variety of colours and finishes, the porcelain series is a very interesting proposal for the Contract channel.
Whereas the white body series, thanks to the infinite decorative proposals that can be achieved by combining its 11 references, is ideal for the interior design channel.