Modern, urban homes with a touch of originality are more fashionable than ever. These homes full of contemporary nuances are achieved by adding trendy touches of color and using building materials such as cement-effect ceramics for floors and walls.
Ceramic cement adds character to rooms and is also one of the top styles in interior design because of its timelessness and because it is easy to combine with all types of decoration.
Another trend in interior design on the rise and that brings a contemporary air to the rooms is to add colored ceramics, especially on the walls. And if, in addition, this colored ceramic has some relief, we enhance originality.
Both trends in interior design can be found in our new collections of cement ceramics and colored ceramics. Let us introduce them to you: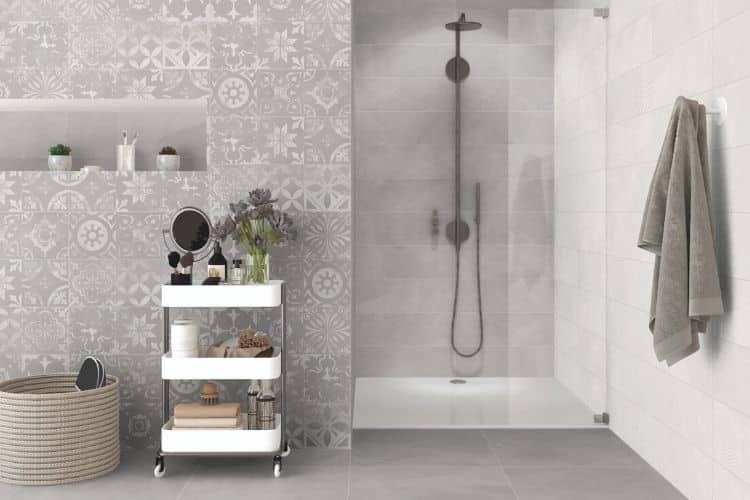 It represents a spatulated cement with which we can create industrial spaces, using decorative elements and metallic materials such as chairs, tables and shelves or even natural stone or worn brick walls simulating the passage of time.
The collection that we are now expanding with the reference 20×60 in red body, is made up of 4 colors, 5 formats and 2 finishes, natural and non-slip. With this we achieve the same design for the interior and exterior flooring of our homes.
The 20×60 red body size is a perfect choice for covering the walls of bathrooms, kitchens or even bedrooms. To highlight some of the main walls of the room, use decorative pieces such as the "Shape" or "Hidric" decoration.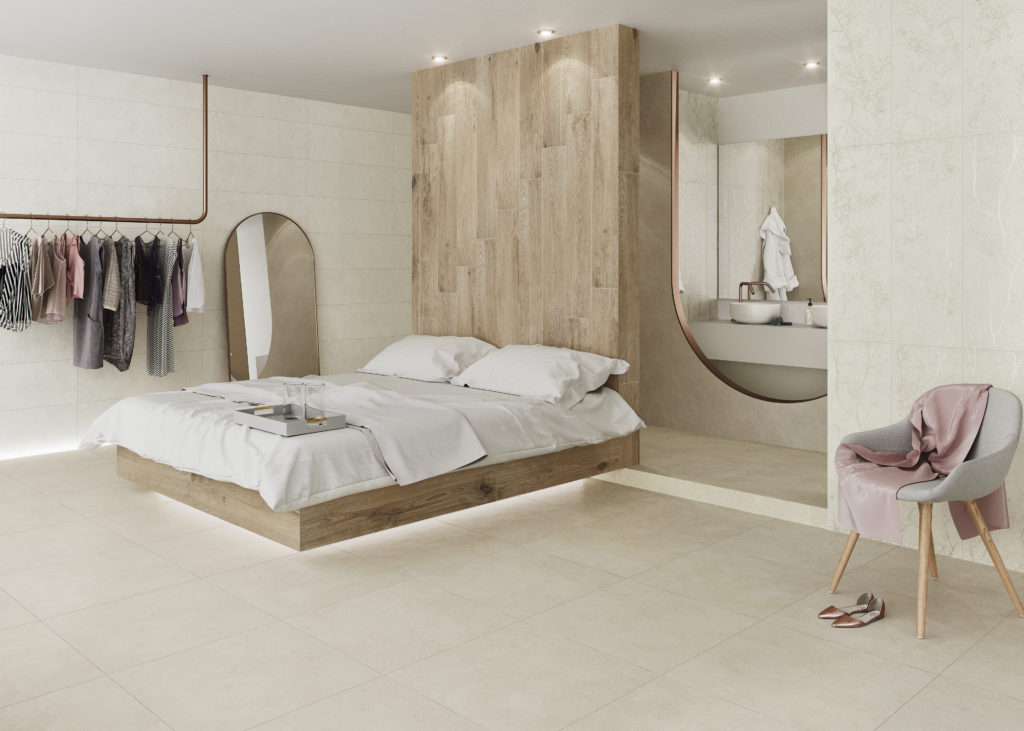 This collection, developed in porcelain and white paste, aims to satisfy the needs of the Contract channel in its porcelain version and the needs of the traditional channel with the wall coverings and flooring as a whole.
It imitates the finish of a concrete with great variety in the design and moderate shading. Made up of:
4 colours: grey, white, graphite, and taupe.
In porcelain, all colours are developed in the 60×120, 60×60, and 30×60 formats in a natural finish (R10), lapped, and non-slip (R11).
In white body, all the colours are developed in 30×90.
To decorate this collection, we offer several alternatives. For horizontal placement, there are 3 decorative proposals:
a colour relief.
a modern decoration made up of 3 pieces that imitates brush strokes as a wallpaper type with gloss-matte contrasts.
a design made up of one piece with a micro-texture that is ideal for bathrooms and kitchens.
For the vertical placement, we propose a Japanese-style decoration, made up of 3 pieces that form a subtle and elegant forest.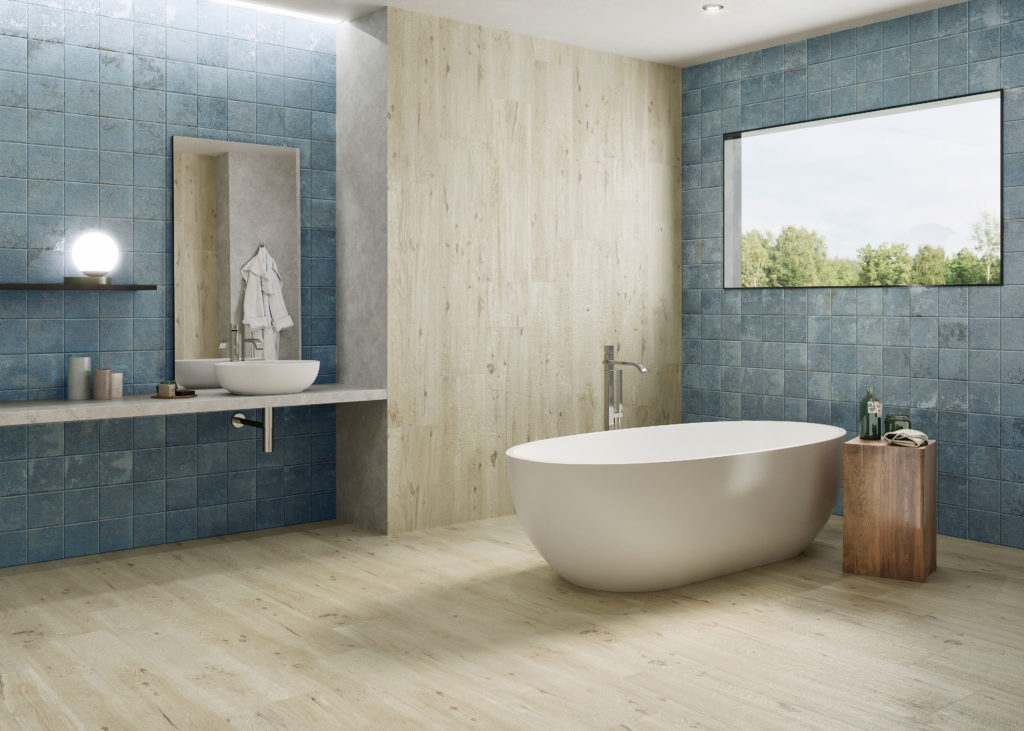 Heritage arose from the hodgepodge generated from the values of the past, what is valued in the present, and what we preserve for future generations.
We propose the Heritage collection as a complement to a wide variety of product types, as it can be combined with cements, stones, veneers…
Presented in 30×90 white body format simulating 15×15 squares with different materials worked in to create unique volumes in each of the pieces.
There are three colours to choose from: green or blue for a more unique room or white if you want to achieve a more neutral finish. In all colours, there are "aged" edges that add character to the collection.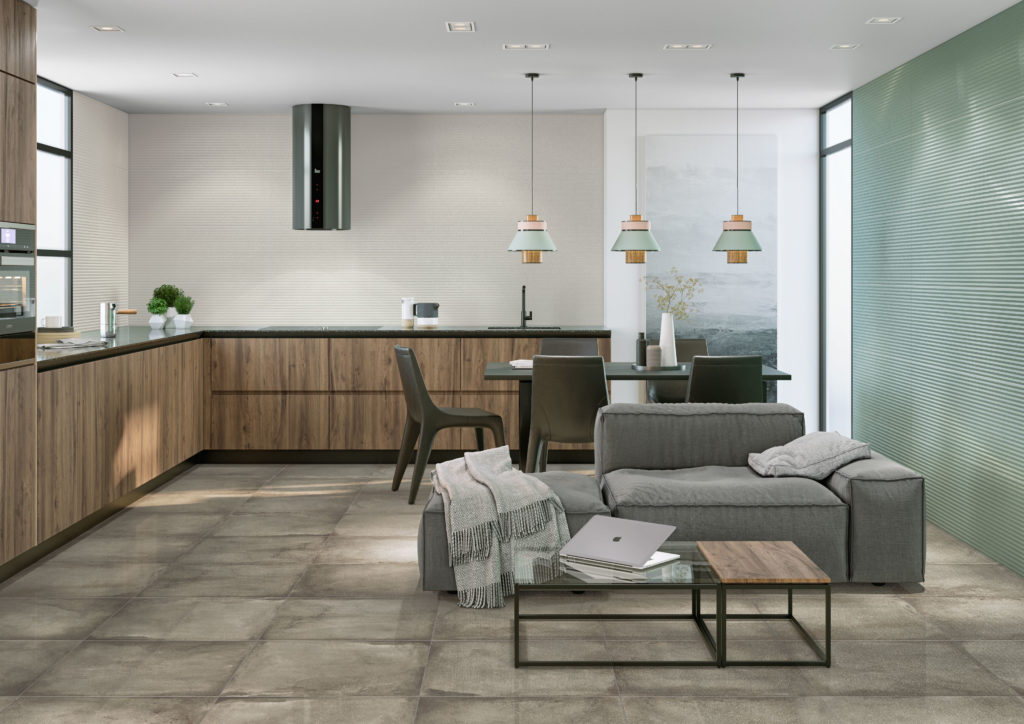 Colours are back to stay after a long season of austere and Nordic trends. That is why we have chosen 5 trendy colours for embellishing the walls of homes.
New technologies allow for the creation of micro-volumes to give different, fine, and elegant effects. An example of this is the "IBIZA" collection, presented in 40×120 white body in white, grey, taupe, emerald, and navy.
In addition, to give a daring touch, we offer the Decor Indalo option, which shows a very interesting textile weave effect.