After talking to you last week in the blog about the different types of paving, today we are going to focus on one of them: wood effect ceramic paving.
The two options that Azteca has presented this year are the EXOTIC 100 and WOODLIFE R90 series.
Exotic 100 distils the exotic beauty that is characteristic of the wild wood. It was brought from Brazil in one of the different trips where the company visited the country of the fascinating Amazon rainforest in order to bring the best asset of the tropical rainforest into our homes.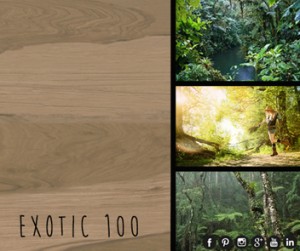 This series is created in porcelain and in a rectified format of 24.7×100, which makes it possible to obtain infinite combinations. Devised to add character to ambiences and break the drabness of spaces, this series offers two types of finishes, one Lux and another natural, and a range of three colours:  White, Cream and Brown.  The possibility of using it as paving or for coating walls makes this series a versatile and practical option that manages to give a feeling of continuity that envelops every room.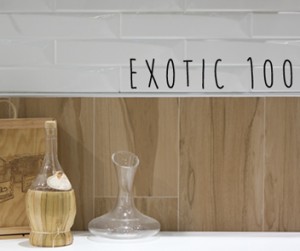 Retaining inspiration in this material and with the need to connect with the rhythms of nature, the Woodlife R90 series is a perfect option for those that want to move away from traditional wood and give their home some added value with a distinctive design.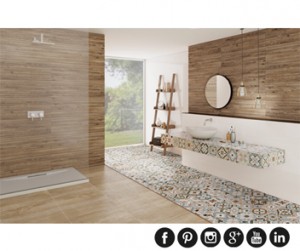 Produced using white paste, and in a rectified format of 30×90, these ceramic tiles base their potential appeal on their innovative design by imitating the lines of traditional Menorcan blinds.
It is presented in two finishes: Vintage and Classic.
Vintage reproduces the textures and knots of different types of natural wood, endowing each piece with pure character and authenticity.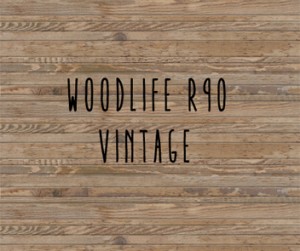 The Classic finish combines very neutral woods with a light grain, creating an elegant and harmonious space.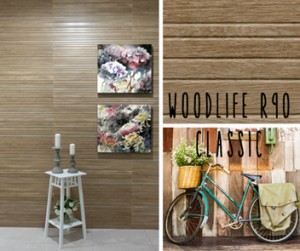 Also, this trend is not at odds with practicality. With the wood effect ceramics, you can obtain timeless, natural and welcoming spaces that can only be achieved through wood and nature.
In addition to all that, if we add the great resistance to time offered by ceramic tiles, the fact that they are easy to clean and require almost minimal maintenance, we obtain a highly recommendable option for paving or decorating the most contemporary homes.