If we have in mind a tune-up for our terraces, one thing is clear. The material that we should use in the floors for terraces is ceramic, no doubt.
Let's think that terraces have to withstand the harshness of the weather throughout the year, even if we do not use them. The furniture can be stored or protected during the cold months, but not the floors. Therefore, the best option is to select a ceramic floor with high resistance to temperatures and easy to clean.
The trends for terrace flooring 2022 are many and diverse. Choose the trend that best suits your personality.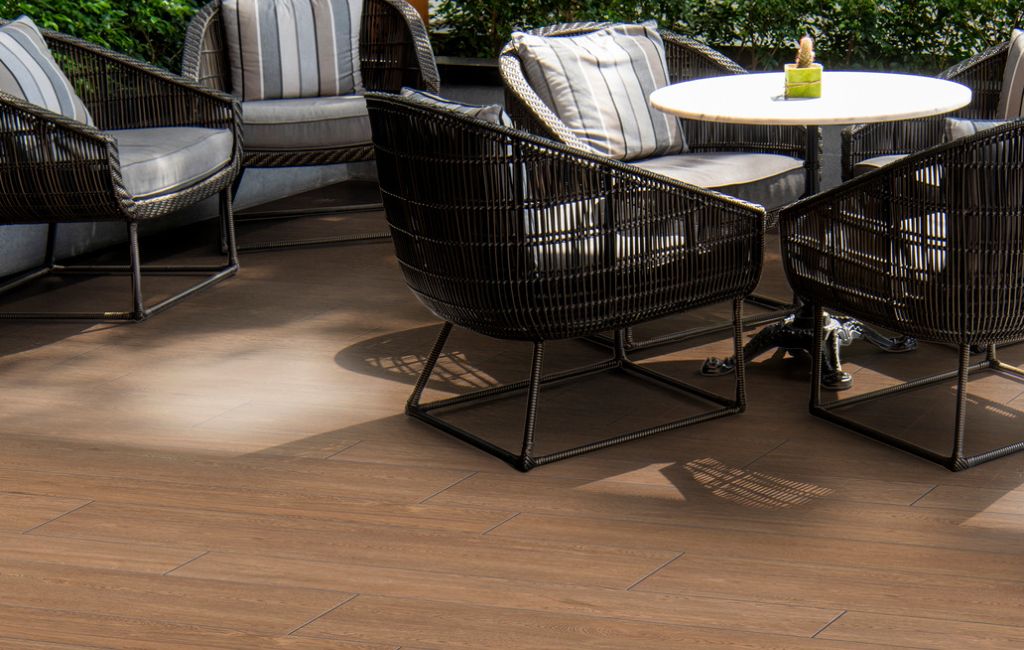 Wood-imitation ceramic tiles for a Mediterranean style
There is nothing that gives us a greater sense of the outdoors than a wood finish. And if we also want to give the room a rustic style, the best option is to combine wood-effect ceramic with wicker furniture.
Another technique to get that Mediterranean style, so trendy, is to incorporate a lot of plants. In addition, we can add fabrics in earthy shades and textured pots for a more bohemian touch.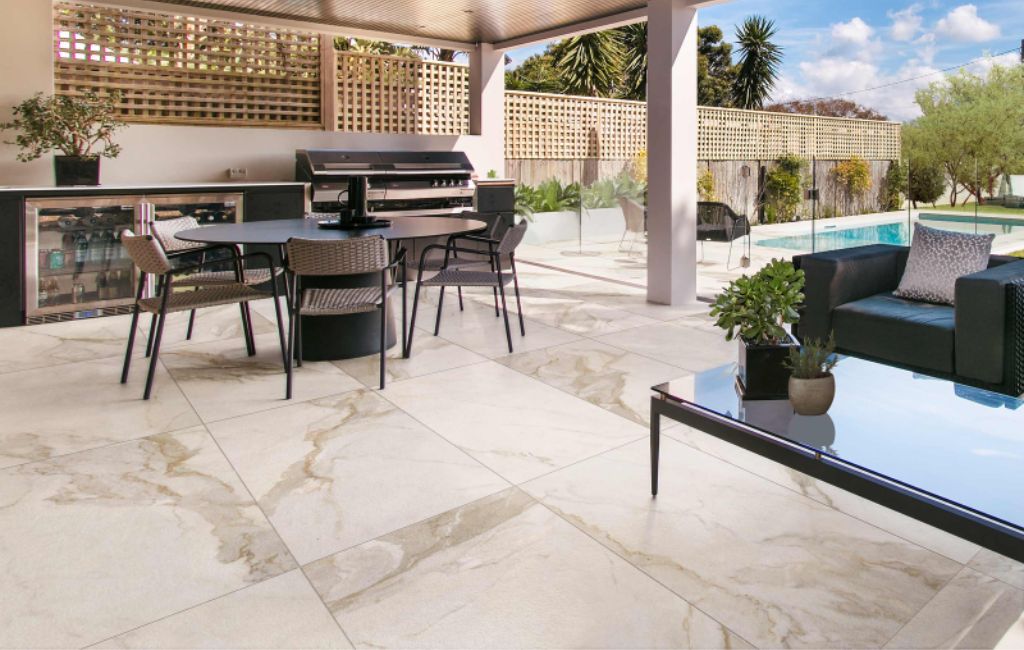 Stylish terrace flooring with the beauty of marble
We are used to seeing marble in large living rooms, bathrooms, hallways… but we find it unusual to see it on terraces. Far from what it may seem to us, marble effect ceramic, especially in its cream shades, creates a natural effect while elegant and modern.
In addition, marble combines perfectly with metallic furniture for an industrial style and with rattan elements for a more handcrafted style.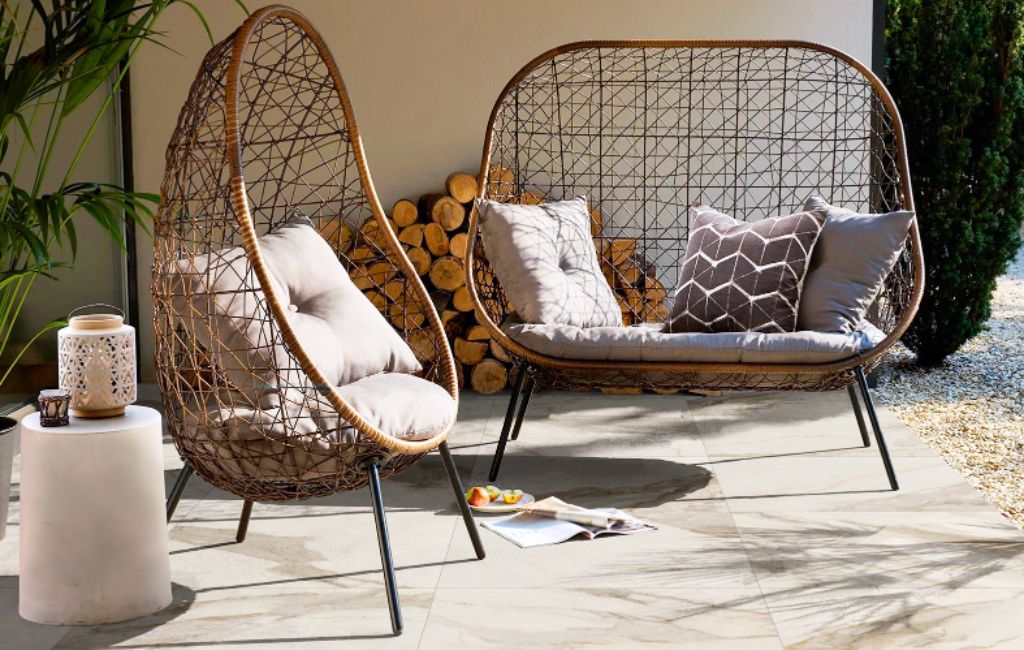 Cozy, natural-style terraces with traditional floors
If there is a trend for the summer months that does not change, it is the commitment to natural elements and white shades.
To get a very traditional terrace, but also modern, the best option is to combine a terracotta floor or a stone finish floor with white furniture and fabrics.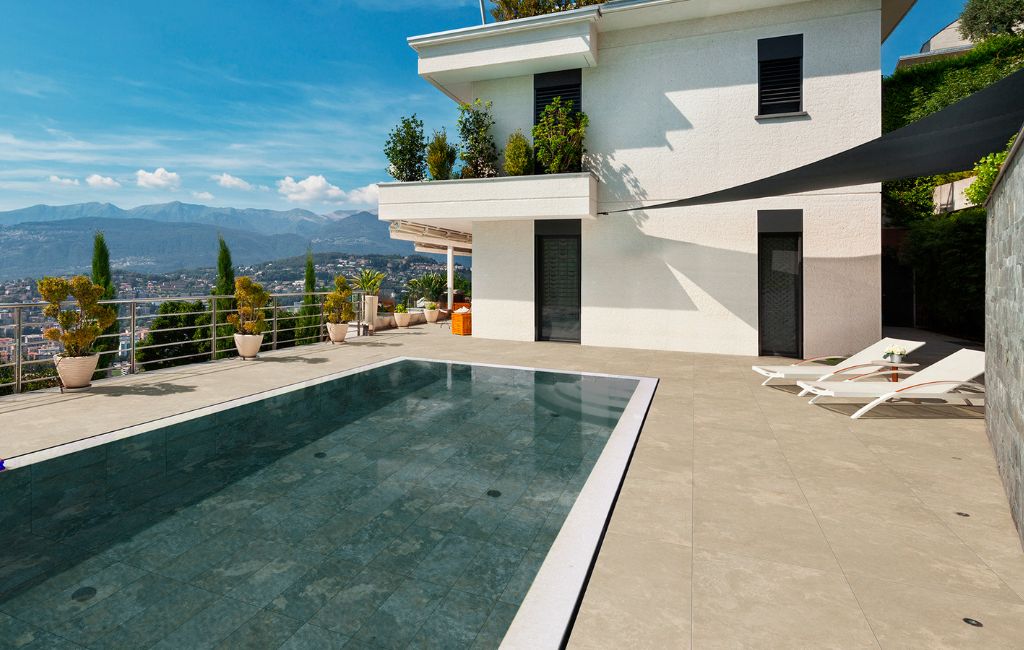 To get a terrace that conveys a sense of calm and relaxation, a stone floor finish in neutral shades combined with greenery and fabrics will be the perfect choice.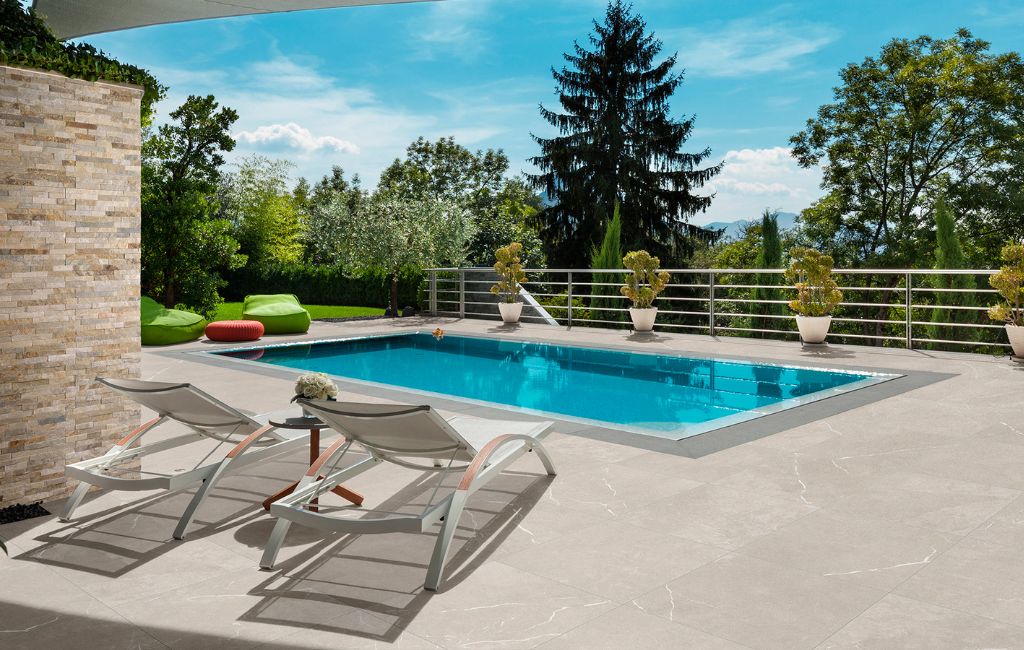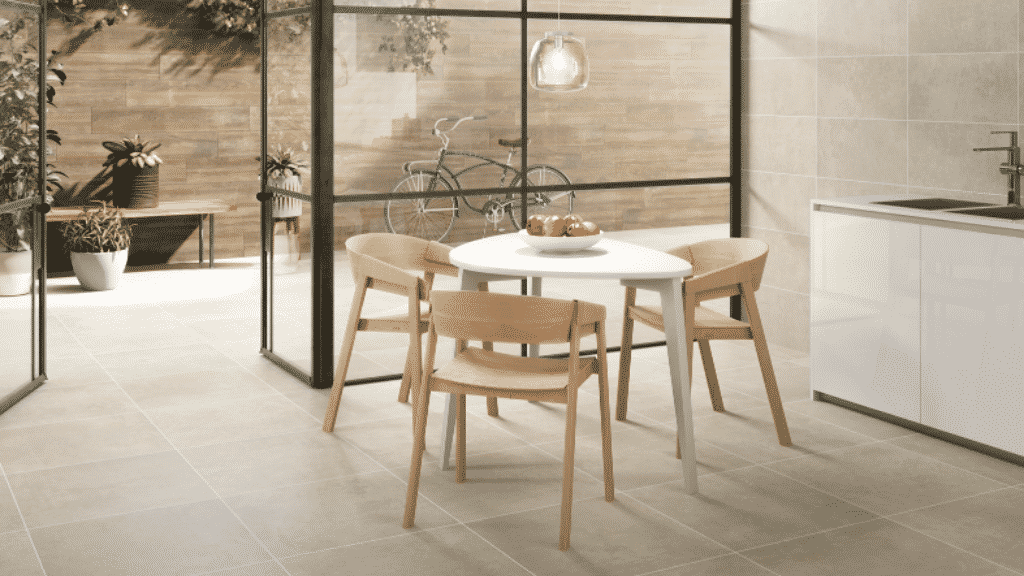 And if you want to achieve greater amplitude the best is to install cement-imitation ceramic on both floors and walls. An ideal finish that in its more neutral shades will provide a natural and modern style.