Living rooms are one of the most lively rooms in our homes. We could say that it is the heart of the house, so the choice of tiles for the living room is paramount.
Trends in interior design invite us to use tiles not only for the living room floor, but also to cover the walls. We bring you the different decorative styles for living and dining rooms.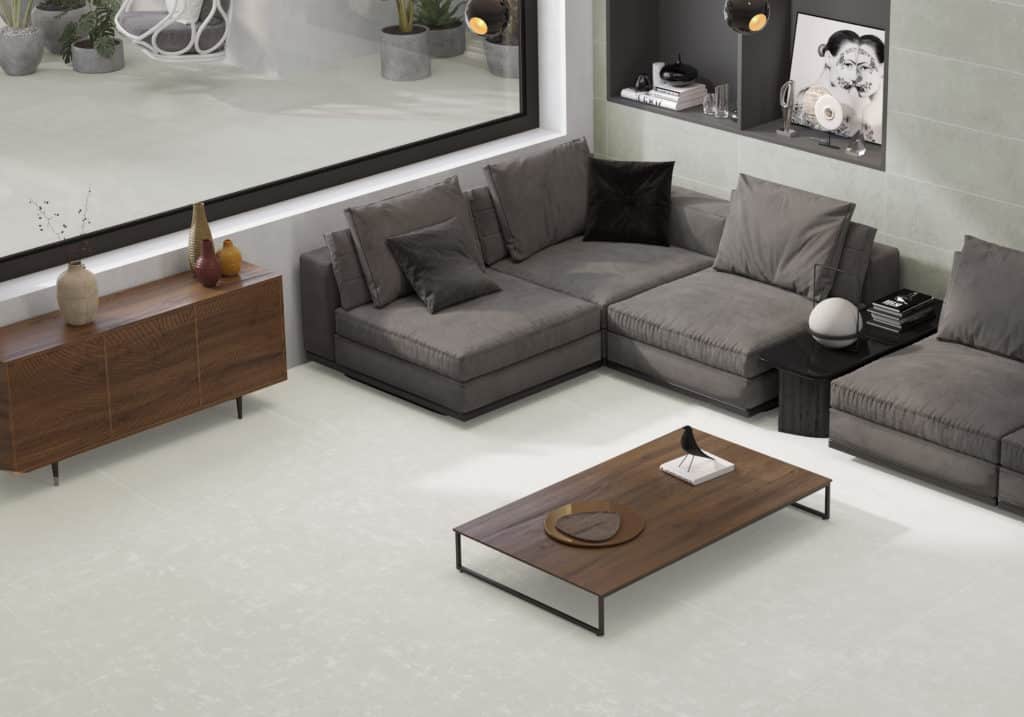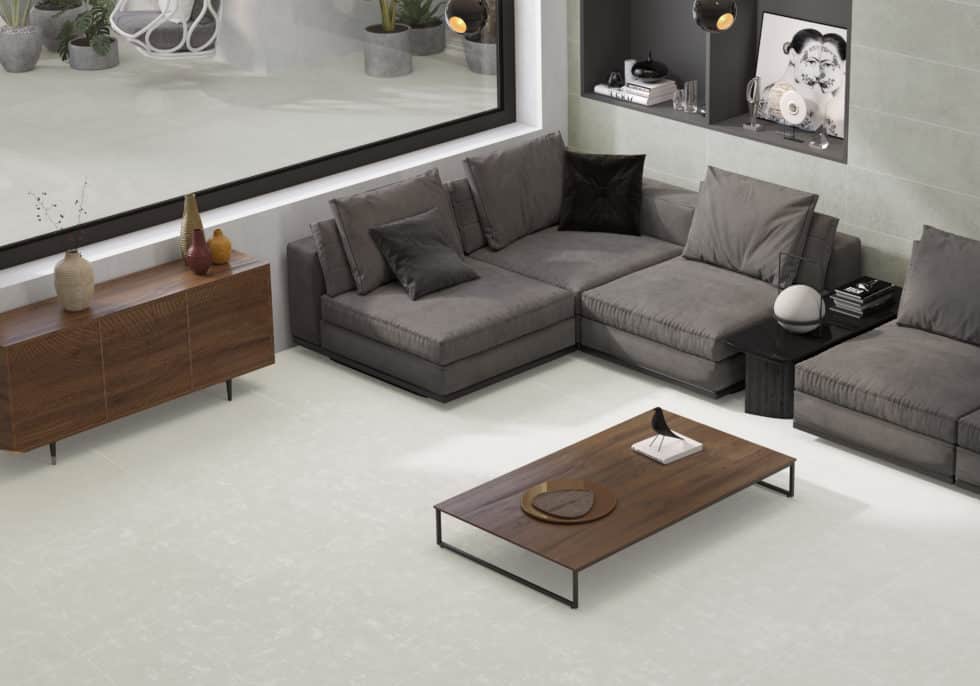 Neutral Colors with Cement Finish for Industrial Living Rooms
Industrial style is a rising trend in recent years. In the case of living rooms, where we are looking for warmth, the choice of color and finish will be key.
In this case, the Cement collection is perfect for floors and walls. Its careful cementitious finish offers the industrial spirit sought and its neutral colors provide the warmth that this room deserves.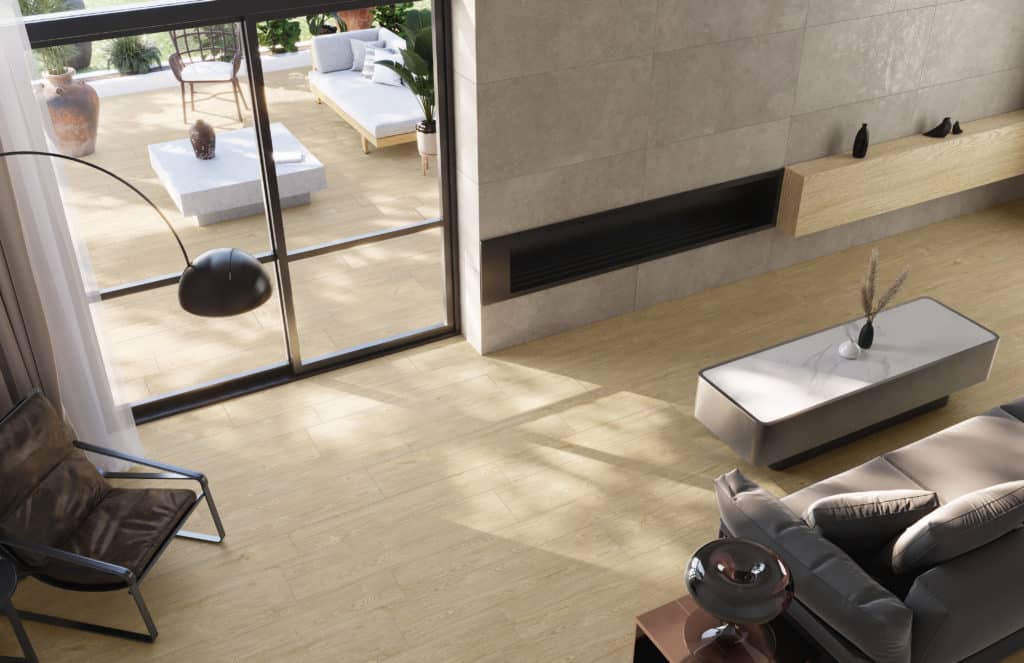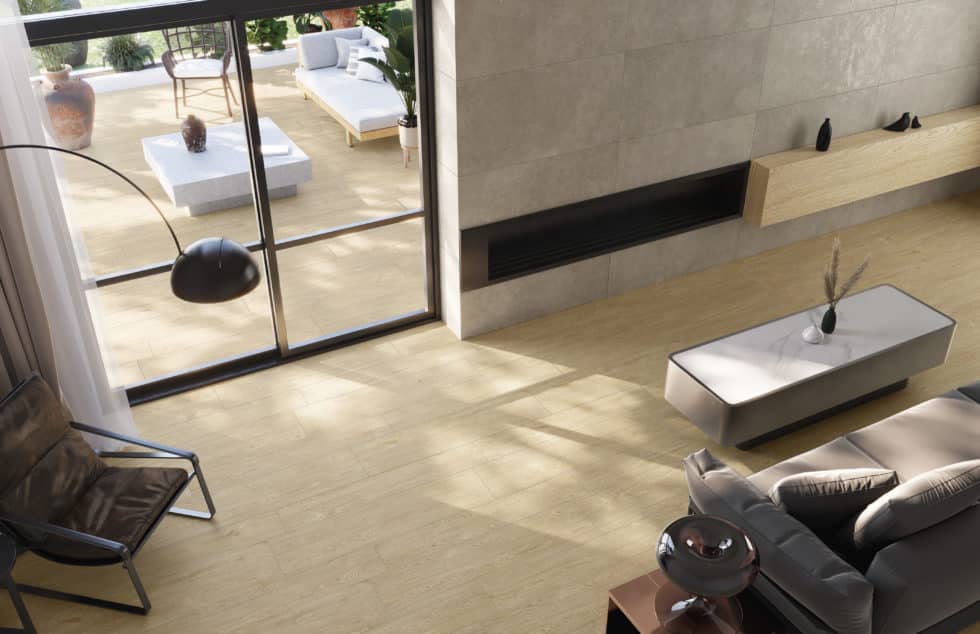 Rustic Living Rooms with Wood imitation Ceramic Tiles
With the tiles for living and dining rooms from the Legno collection, you can enjoy the beauty of wood without worrying about scratches or wear and tear. A finish inspired by birch wood.
Due to its timeless and warm character it becomes the perfect complement for rustic living rooms. In addition, it can be combined with all types of decoration and materials.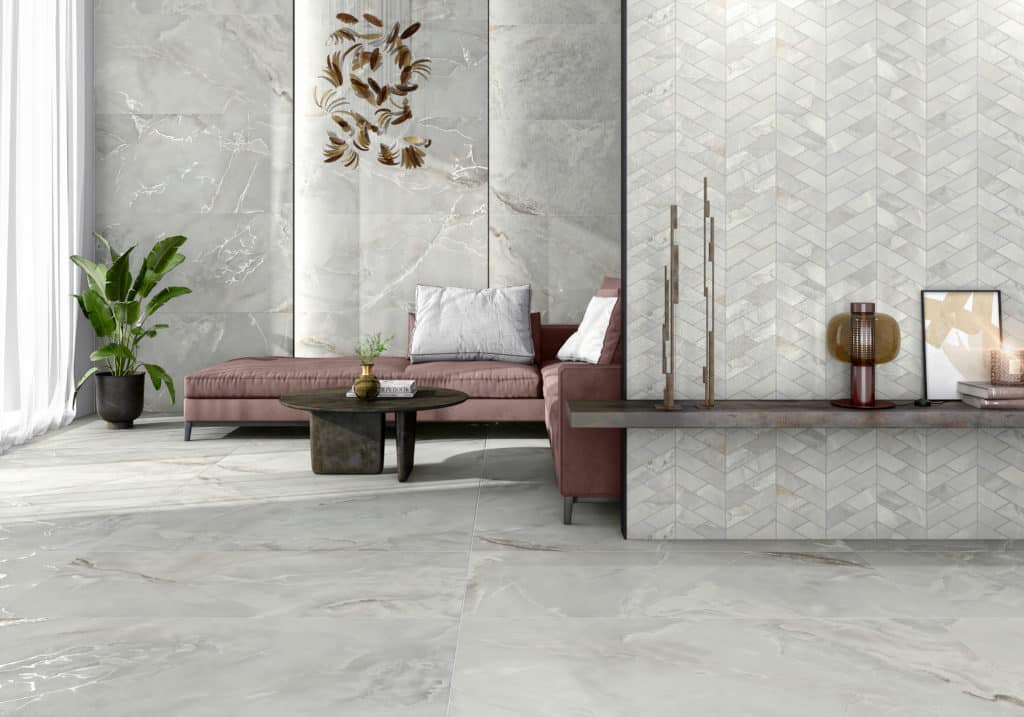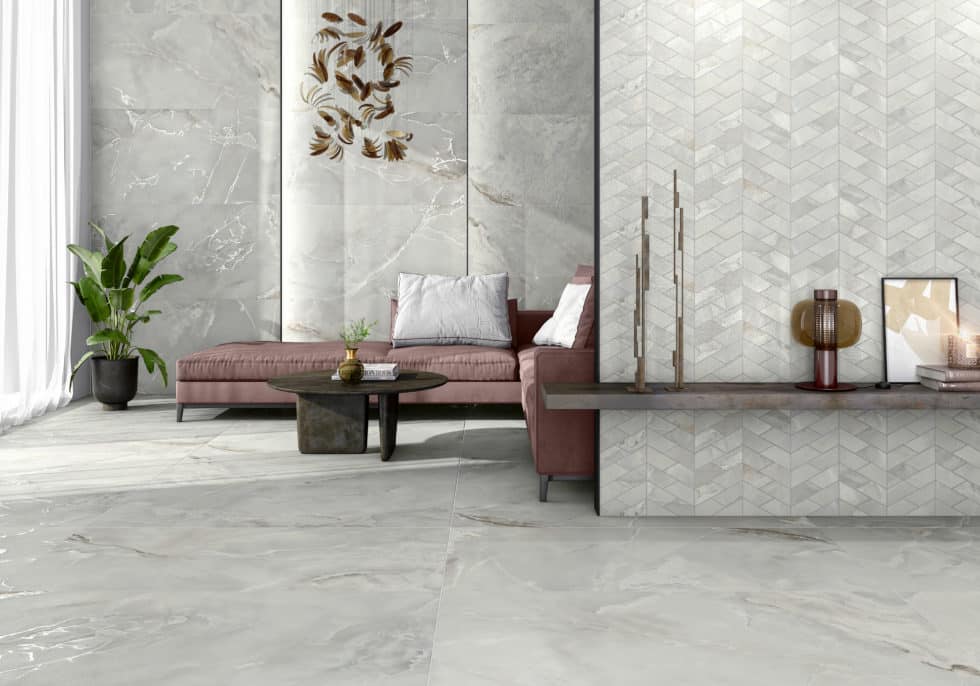 Marble Imitation Ceramics for Sophisticated Living Rooms
When it comes to elegance, there is nothing like marble. The most sophisticated living rooms surrender to the elegance of the Onyx collection, inspired by the precious onyx stone. Its lapato finish offers a surprising transparent gloss that fits perfectly on living room floors and walls.
The beauty of the Onyx collection is enhanced by soft shades that create a feeling of spaciousness in the living room.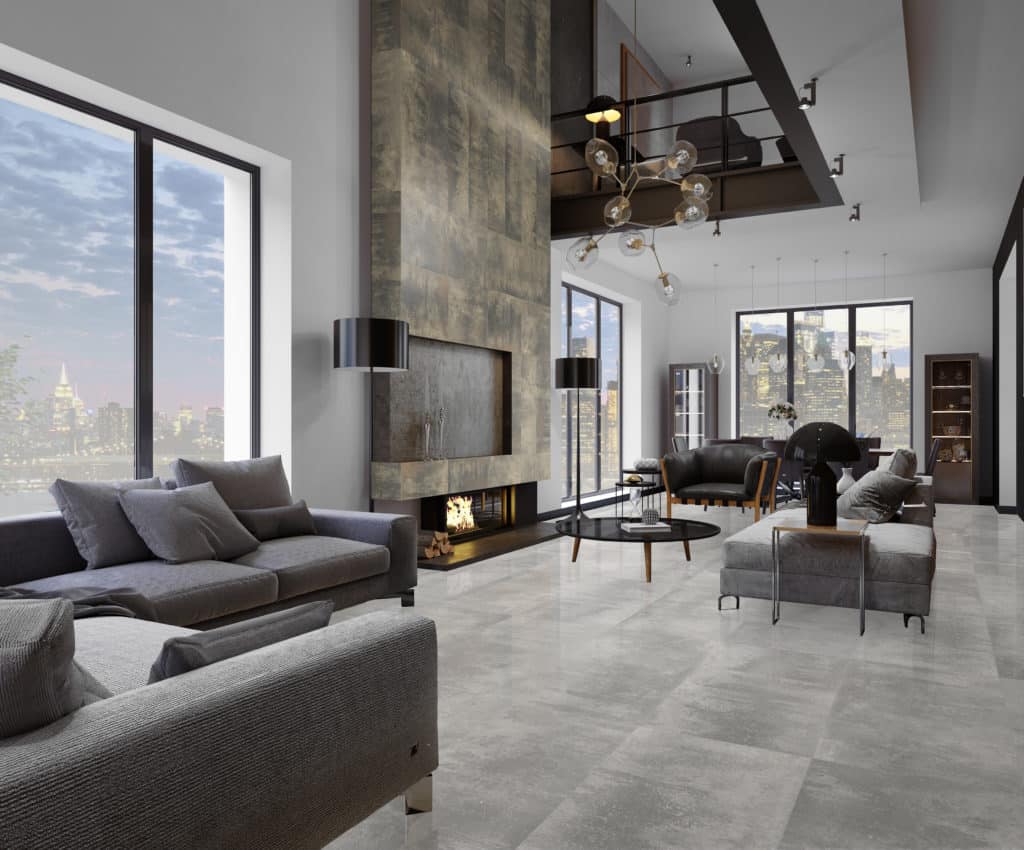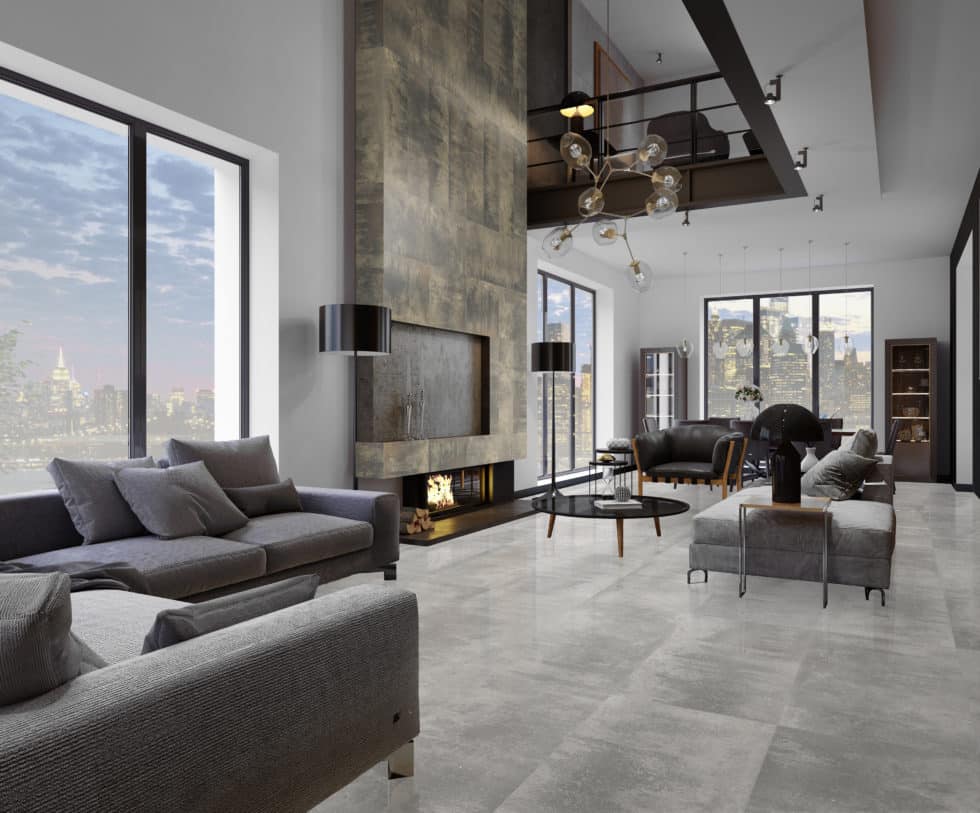 Modern Living Rooms with Metalized Ceramics
Modern style is characterized by minimalist lines, metallic touches, and dark colors. Far from what you might think, dark colors tuck us in and create that cozy feeling we are looking for in the living room. An atmosphere that we can create with the Orion collection.
In addition, Orion ceramic tile for living rooms gives great personality to the room with its 'sheet metal' appearance that adds that touch of modernity and its surprising glitter effect.
As you can see, choosing ceramics as the main material in the decoration of your living room is a safe choice. At Azteca we offer you different finishes, decorations, and formats so that you can give your living room the style you want.