Imitation Natural Stone Ceramic is one of the favorites of the best architects and designers in the world.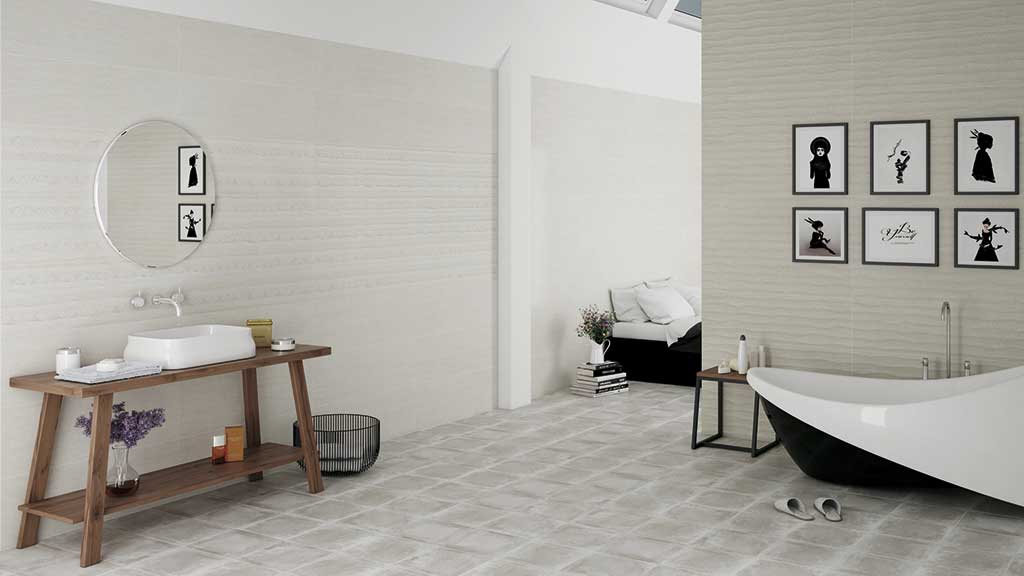 Imitation Stone Image Mirage Collection
Imitation Stone Tiles offer many possibilities in the world of decoration thanks to:
The great resistance, easy maintenance, versatility and durability offered by ceramics.
To its perfect natural stone look.
The wide offer in all kinds of formats and colors.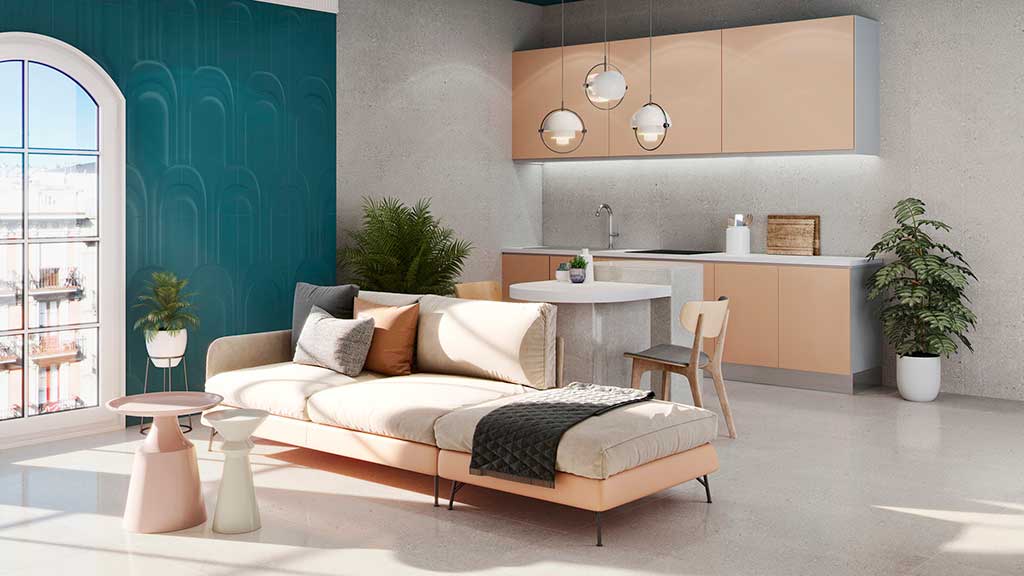 Image of Ceramic stone effect, Vincent Stone Collection
Imitation Ceramic Stones Laja
The Piedras Laja effect tiles are the perfect solution for interior and exterior decoration due to their strong resistance and easy installation.
Laja stone's ability to adapt to any architectural trend has made it one of the most used varieties of stone in decoration for thousands of years.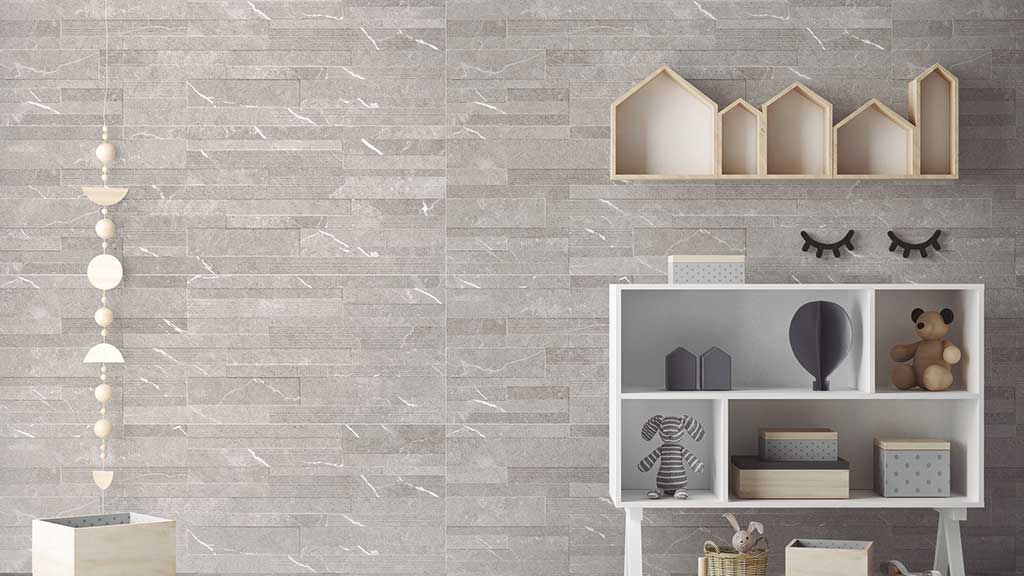 Image of Ceramic Stones Laja Collection Aneto
For the most prestigious architects and designers, its perfect imitation in ceramics is cataloged as a great success of ceramic manufacturers .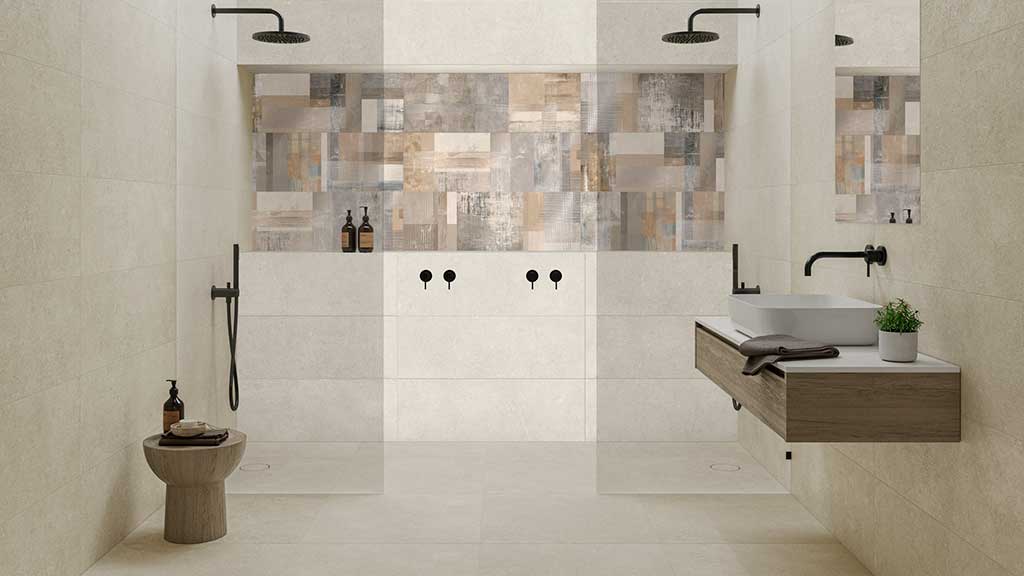 Image of Tiles Piedras Laja Shellstone Collection
Piedras Laja imitation tiles are used as wall coverings creating a stately and noble atmosphere, characteristic of natural stone.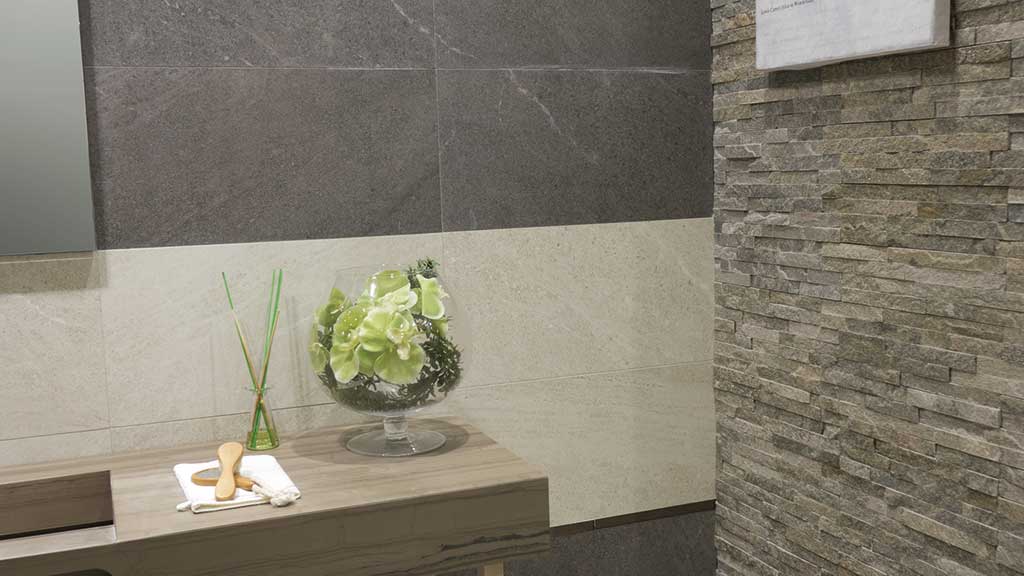 Image of Ceramic bathroom imitation Stones Laja Brooklyn Collection
As cladding for facades and walls , Piedras Laja effect ceramics provide the luxurious atmosphere and exquisite taste desired in any type of commercial establishment.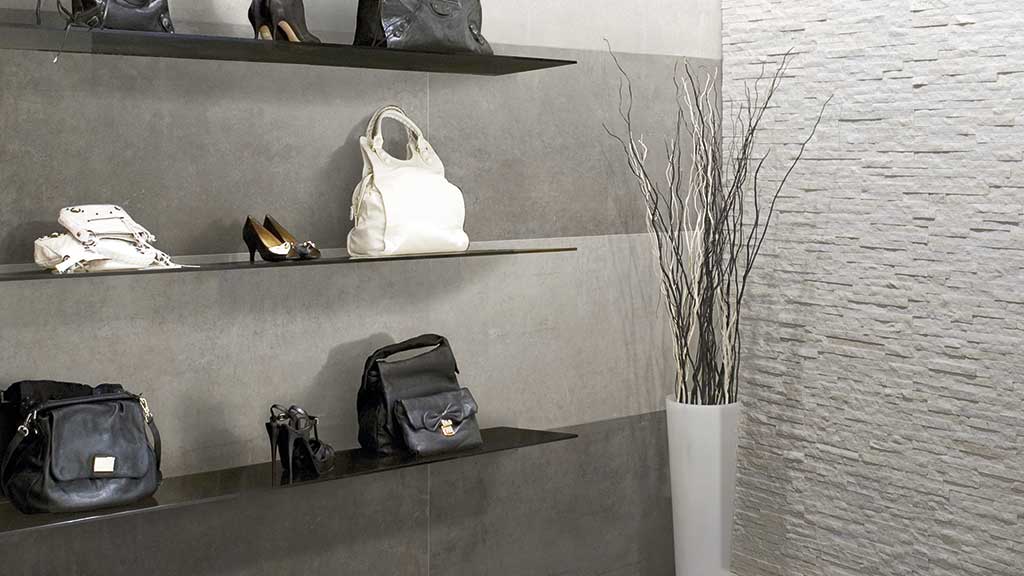 Image of Ceramic Stones Laja, Studio oleection
Imitation Stone Ceramic for Facades
At AZTECA, as manufacturers of ceramic coverings for all types of facades for more than 60 years, we believe that the most resistant facades and those that look the best are, without a doubt, those covered with Stone-effect Large Format Tiles .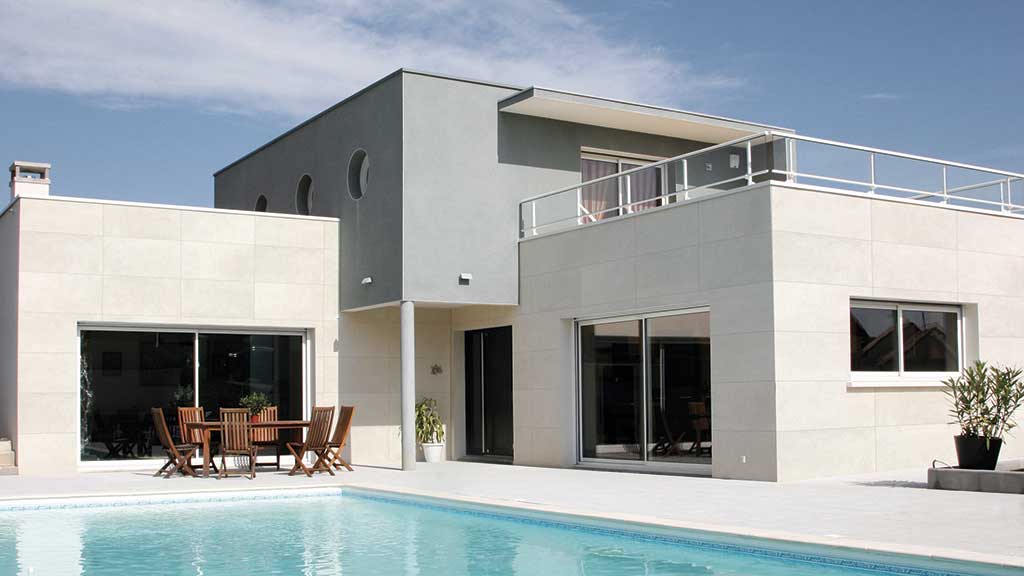 Image of White Stone Ceramic Facade Studio Collection
We want to highlight imitation stone wall ceramics as the most widely used today, due to its identical aesthetic appearance to walls and ramparts of all time.
Bathrooms with imitation stone ceramics
At AZTECA we manufacture and design our Stone-effect ceramics for bathrooms , with the aim of creating the desired natural space environment in this type of room.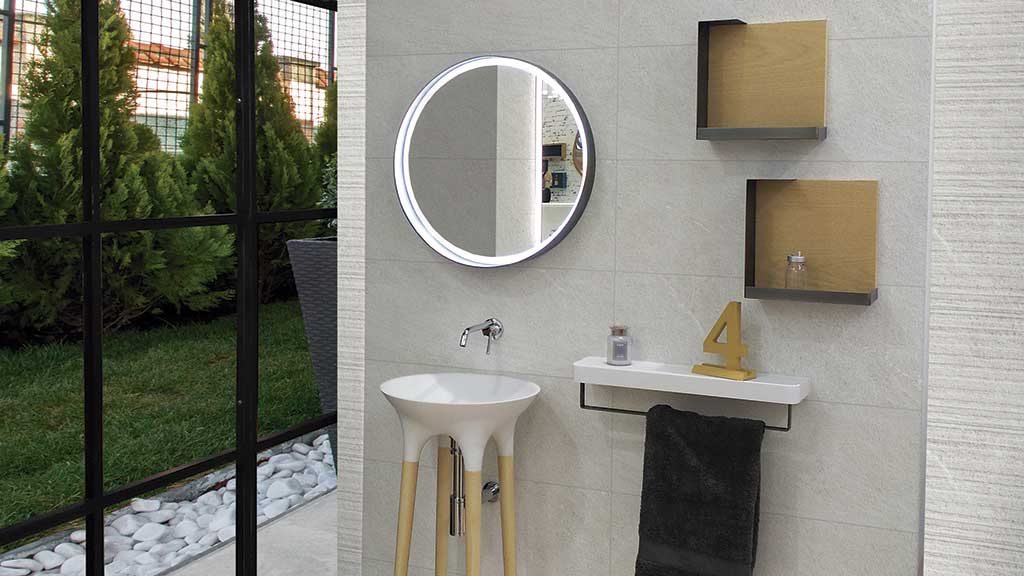 Image of Stone-effect ceramic bathroom Toscana Collection
We recommend imitation Stone tiles for Bathrooms in plain and light colors to visually enlarge the space and convey a sense of tranquility and hygiene, essential in a Luxury Bathroom.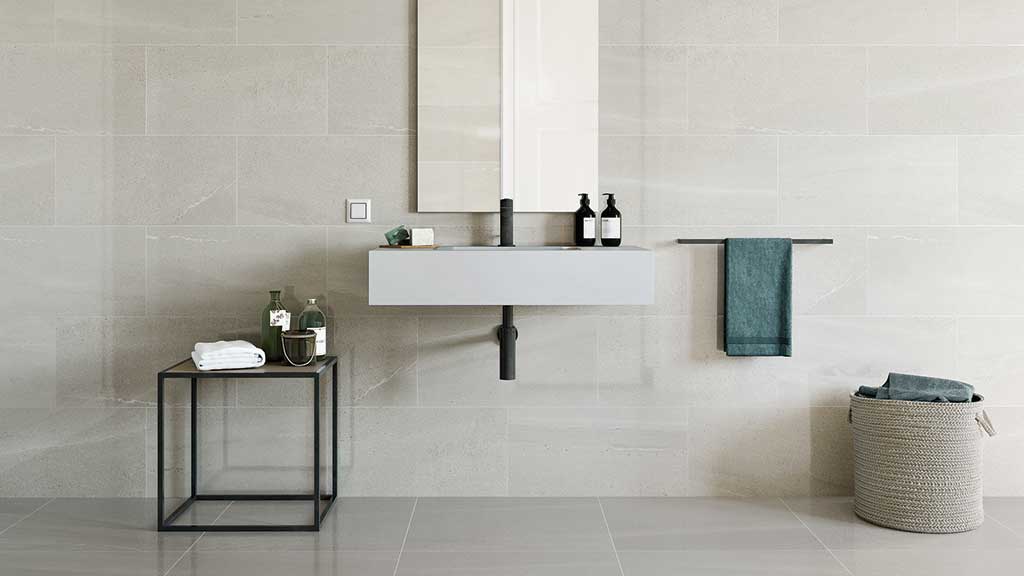 Image of Imitation White Stone Bathroom, Softstone Collection
We also believe that to personalize bathrooms by adding movement and life to their environment, decorative and/or embossed stone effect tiles are the most suitable.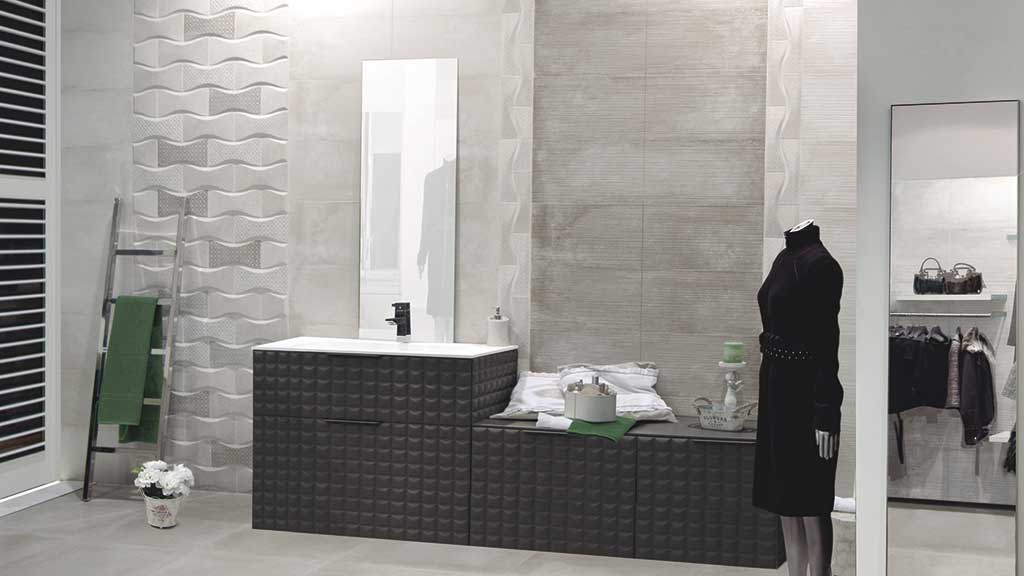 Image of Stone ceramic bathroom, Elite Collection
Combination of imitation ceramics
The choice of combining different imitation ceramics for Bathrooms and Kitchens, in addition to being a sign of good taste, is perfect due to the low absorption of humidity and the easy maintenance of ceramic tiles.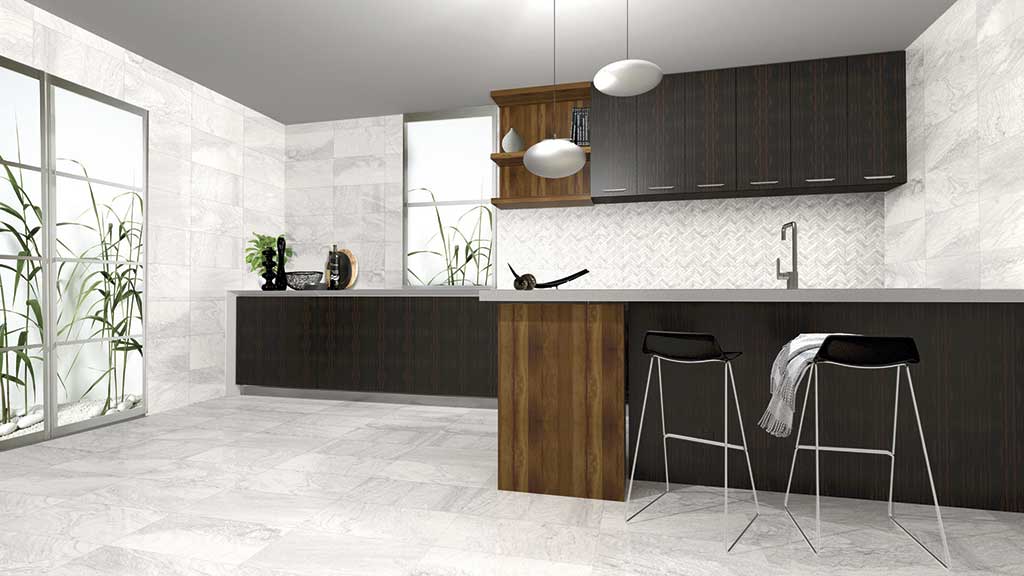 Image of Stone Ceramic Kitchen, Domino Collection
Imitation Stone Ceramic for Walls
Imitation Stone Wall Ceramic is ideal in rustic environments, being able to combine perfectly with any other type of decoration.
The best architects and designers choose Imitation Stone Walls to give a rustic touch to a modern space or turn a traditional space into a completely renovated one.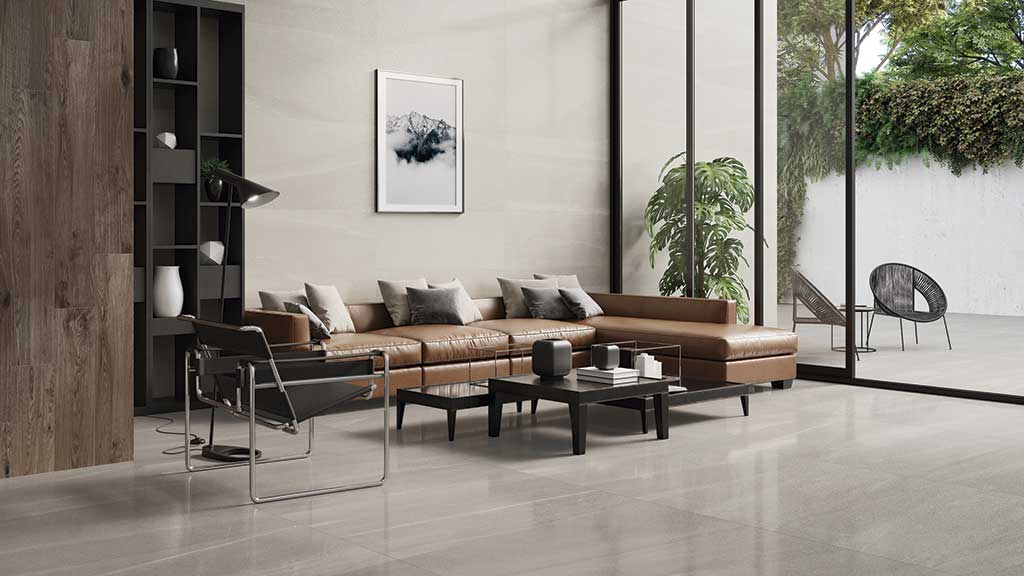 Image of Ceramic wall tiles Stone Exterior Stoneage Collection
The Imitation Stone Ceramic Wall manages to create environments with character that convey sobriety and a realistic appearance, adapting perfectly to any type of room.
Stone imitation ceramic floor
The Stone Effect Ceramic Floor is the favorite outdoors due to its high resistance, durability and its successful aesthetic appearance that makes it very difficult to distinguish it from the natural stone it imitates.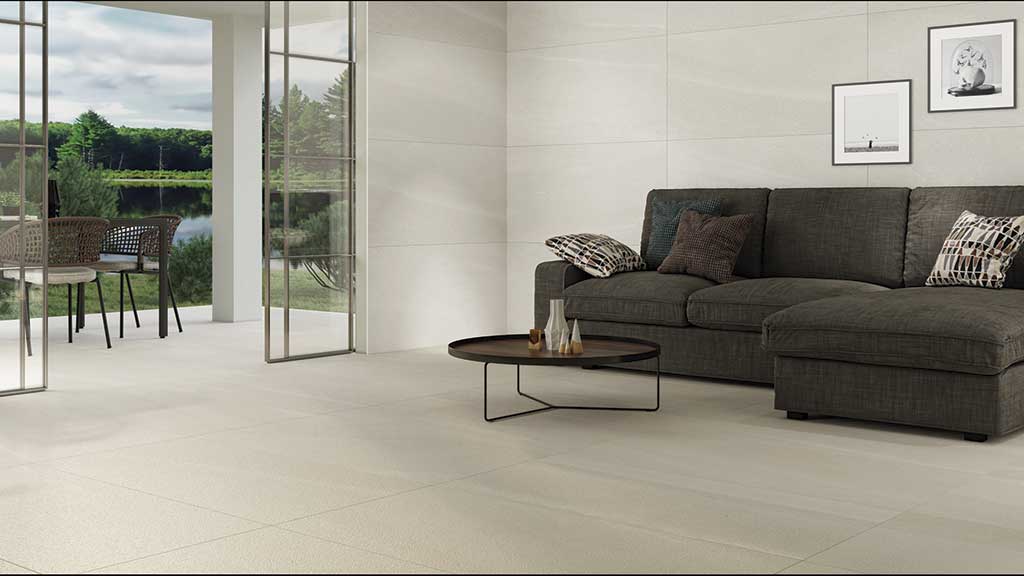 Image of Imitation Stone Floor Stoneage Collection
Imitation stone ceramic floors are the favorites for paving living rooms , as they provide neutrality and elegance, as well as modernity and luminosity.
Imitation Stone Ceramic for Interiors
We know that using Stone effect tiles for interiors may seem very daring, but curiously, it is the most attractive option of the best interior designers.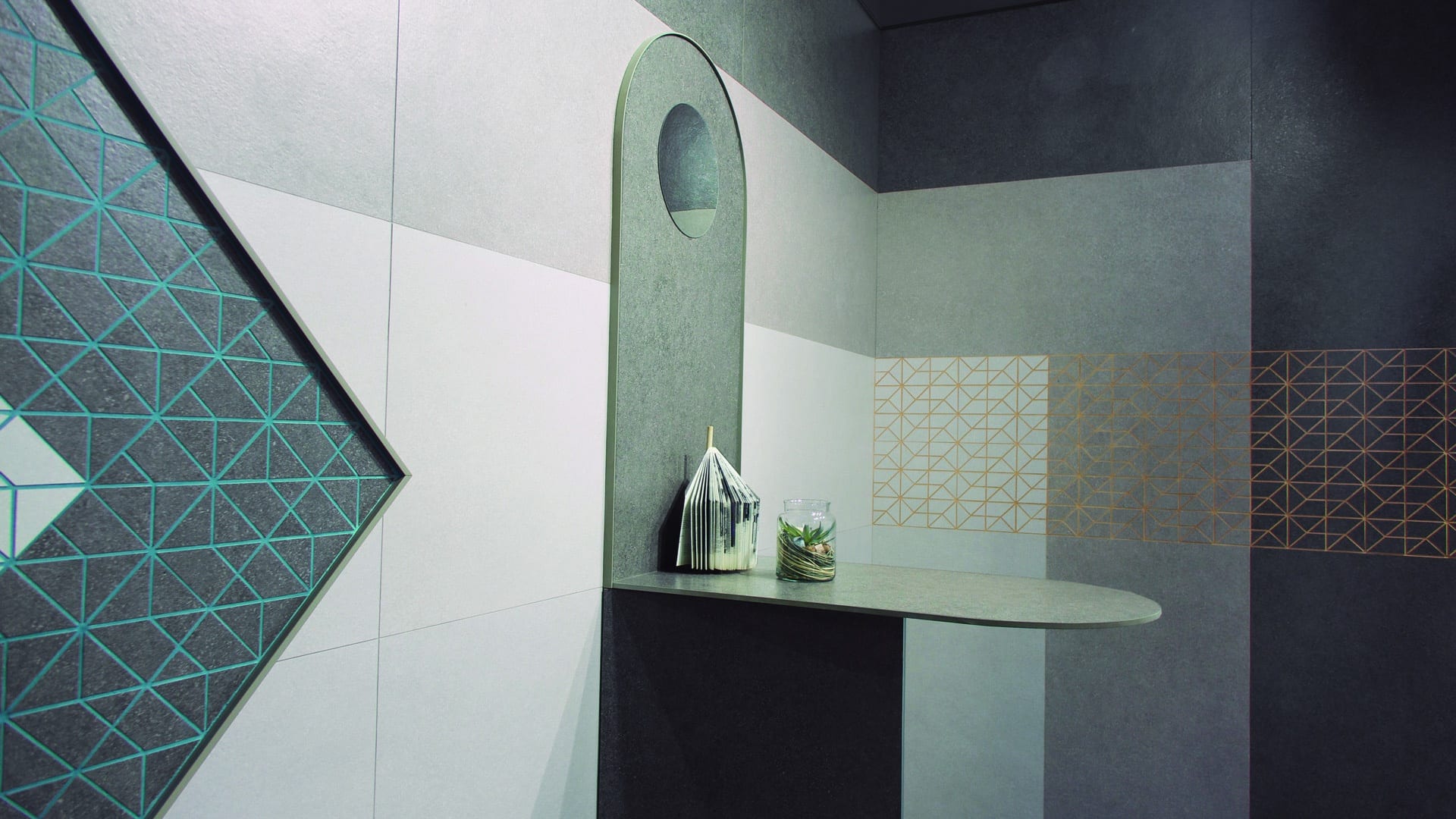 Image of Imitation Stoneware Gobi Collection
Imitation Stone Tiles for interiors completely transform rooms by decorating by themselves, without the need for superfluous decorations, therefore, they are perfect for the minimalist and modern style used as a trend today.
Exterior ceramic imitation stone
The exterior imitation stone flooring and cladding is the perfect solution for terraces, patios, gardens or any other room located outside, as it combines the timeless appearance of natural stone with the durability of ceramic tile in perfect condition.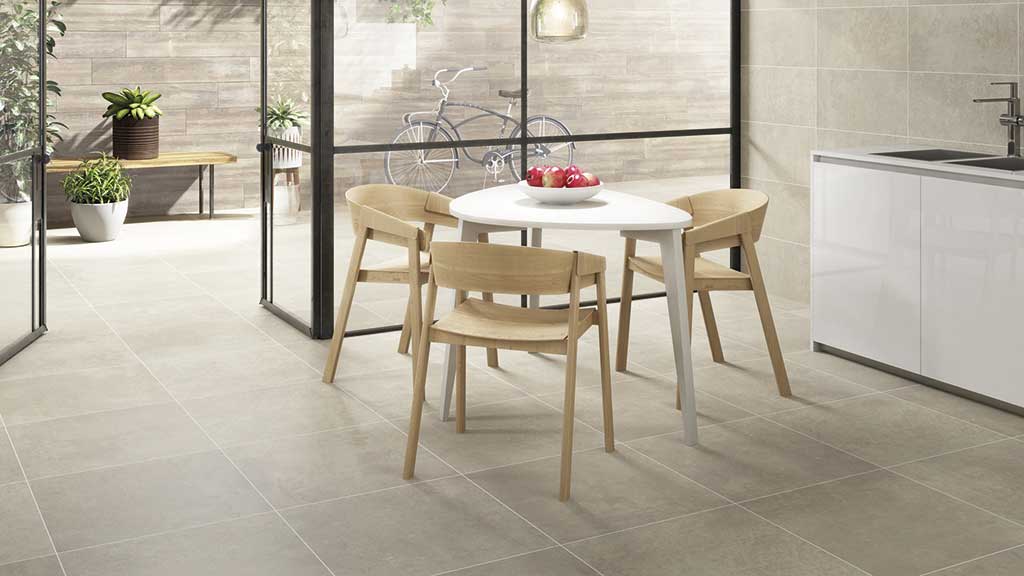 Image of Imitation Stone Tiles Studio Collection
Imitation Stone Ceramic: Black, Gray and White
At AZTECA , we manufacture a wide variety of colors and shades of imitation stone ceramic tiles .
Imitation Black Stone Ceramic
The black color in decoration is a trend, which is why Piedra Negra Ceramic is one of the public's favorites.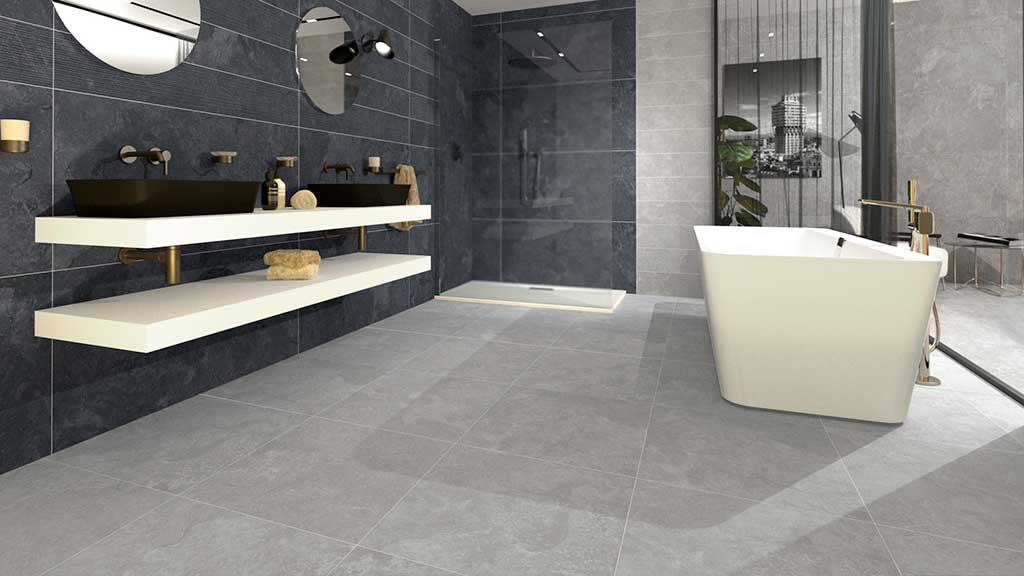 Black Stone Ceramic Image Etna Collection
Imitation Stone Gray Ceramic
Stone Ceramic in gray tones is the most sought after in decoration as it is very easy to combine with any other colour.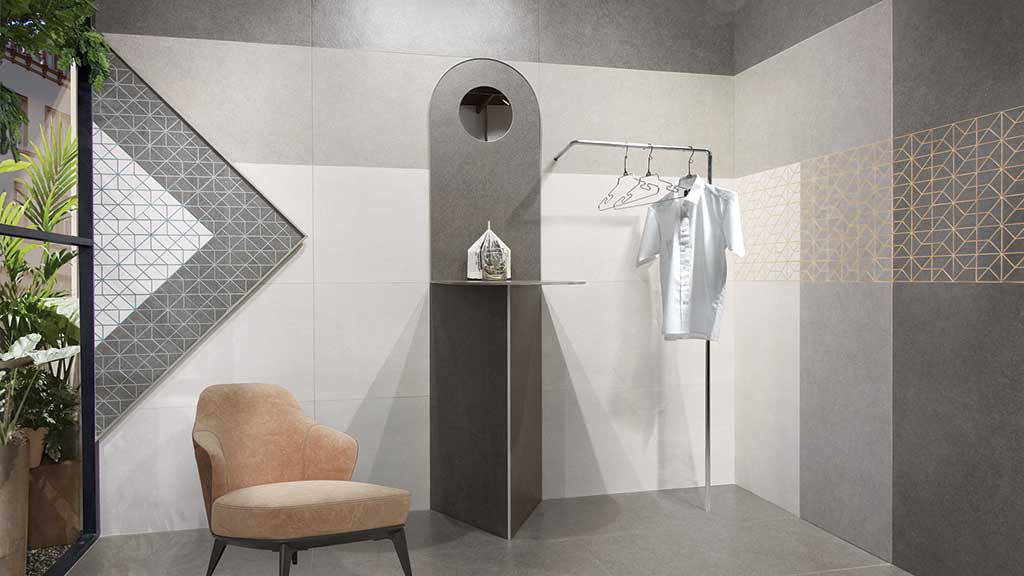 Image of Gray Stone Ceramic Gobi Collection
Another quality of the Gray Stone imitation tiles is that of being able to highlight the bright colors and accentuate the fainter ones, transmitting neutrality and elegance.
Imitation White Stone Ceramic
The imitation of white natural stones (marble, granite, quartzite…) continues to be a trend in 2022 .
Due to the sensation of spaciousness and luminosity that Piedra Blanca Ceramics transmits, its use is a complete success.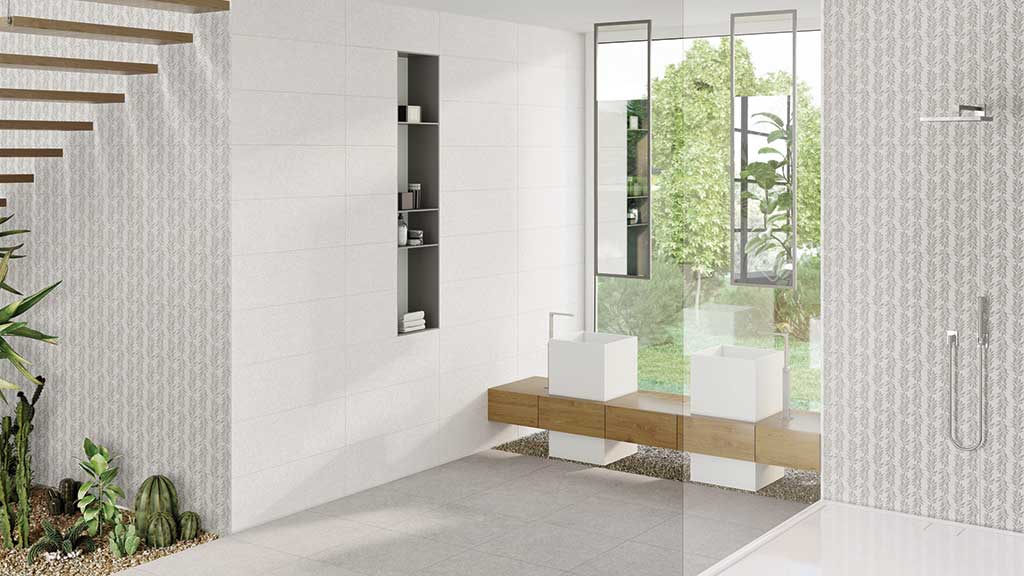 White Stone Ceramic Image Gobi Collection
In our Collections there is a huge variety of ceramics of all kinds of colors and formats perfectly combinable with imitation Wood , Marble and Stone ceramics, where you can find the desired design of our customers.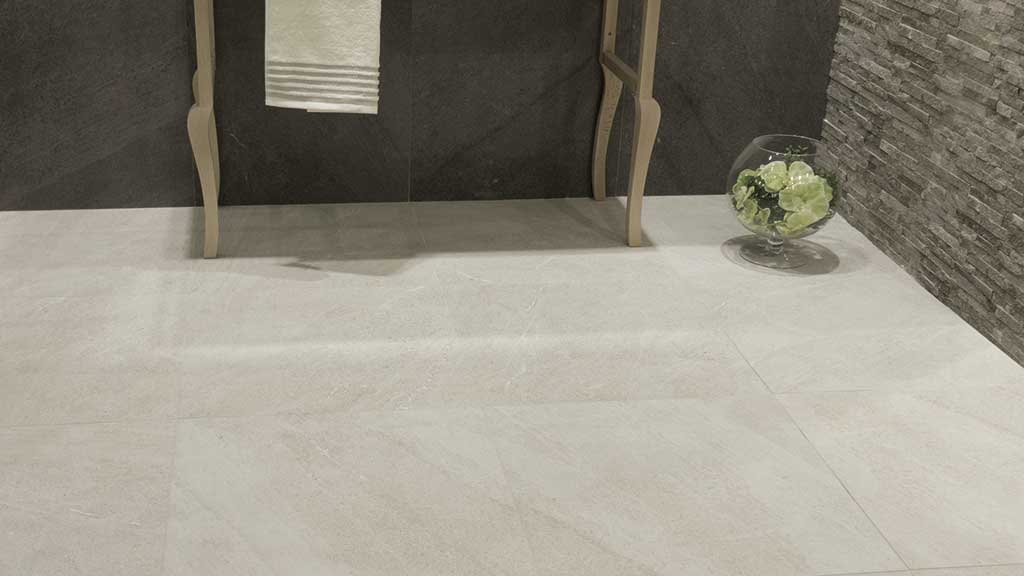 Image of Piedras Laja and Negra Ceramics Brooklyn Collection
Imitation Stone Ceramic Catalog of Azteca Collections :
ETNA
SHELLSTONE
VINCENT STONE
ANETO
ARMONY
BROOKLYN
DOMINÓ
ELITE
GOBI
MIRAGE
SEASTONE
SOFTSTONE
STONEAGE
STUDIO
TOSCANA